Best Priced Hand Craved Granite Weeping Angel Headstone Sculpture for Memorial MOKK-755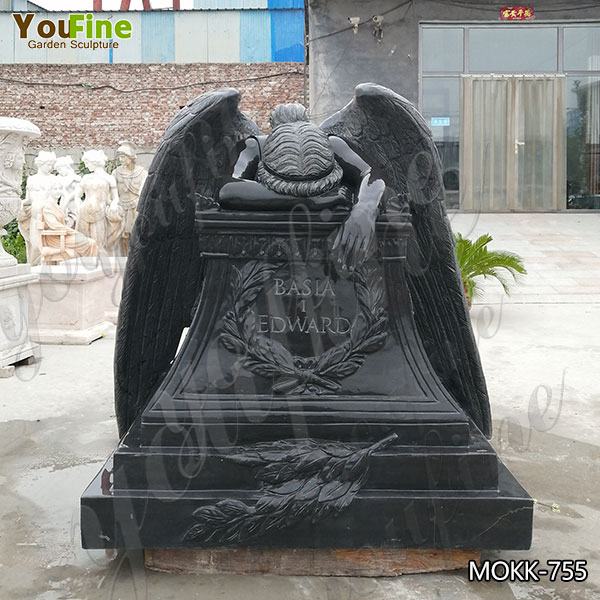 Granite Weeping Angel Headstone Sculpture Detail
This Granite Weeping Angel Headstone Sculpture is the work of our factory master. This winged angel is crying on the tombstone as if it is grieving the death of a loved one. This tombstone is made of high quality granite material and is handcrafted by our master. All our stones are carefully selected and we guarantee the authenticity of the stone. The sculpting work of our masters is fantastic and we could see the words and flowers engraved on this tombstone very clearly.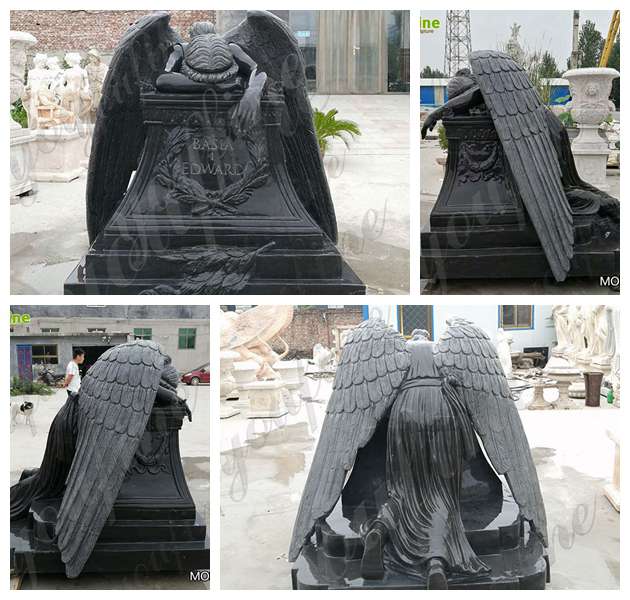 Angel tombstones are an emotional tribute to a loved one who has passed away and we hope that this angel tombstone design would bring you some comfort.
Why Choose You Fine?
1. We have masters who have specialized in making tombstones for over 20 years.
2. All of our tombstones could be inlaid with photos, we now use ceramic photos which are usually imported from Italy, so the photos are very similar to real people.
3. If you want, we could engrave on the tombstone for you for free. We would do the layout ourselves and then send pictures to customers for confirmation. If the customer is satisfied with the layout, we would start to engrave on the tombstone.
More Designs for Tombstones
You Fine Art Sculpture has a wide variety of tombstone designs. Granite Angel Headstones are the most popular of all tombstones. We have a wide variety of designs regarding angel tombstones, such as weeping angel tombstones, standing angel tombstones, angel and heart tombstones, sleeping angel tombstones, and many more. In addition to angel tombstones, we also have cross tombstones, religious Jesus tombstones, and slab tombstones. Recently we are trying to make large mausoleum tombstones and we are constantly making new designs to meet the different needs of our customers.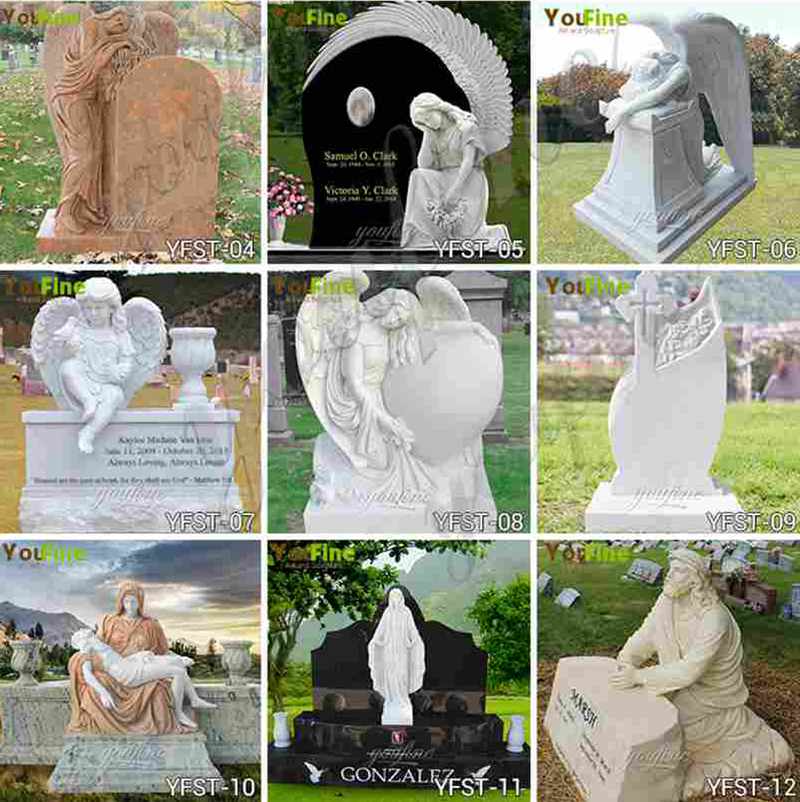 We are so sorry for your loss and we hope we could do all we could to help you. Feel free to contact us if you need anything, we have a dedicated staff waiting to assist you. For the design of
Granite Angel Headstone Sculpture, we will do our best to meet all your requirements.