Black Granite Weeping Angel Headstone for graves MOKK-561
Granite Weeping Angel Headstone Details:
Next to this black granite headstone is a beautiful sculpture of an angel. This beautiful angel is kneeling next to the granite headstone. This beautiful angel statue is made of high-quality white marble material.
On this upright piece of black granite, there are delicate angel wings, also made of white marble. The beautiful angel and wings were carved by our marble artisans. After careful carving and polishing, the hair, face, and body of our angels are very vivid.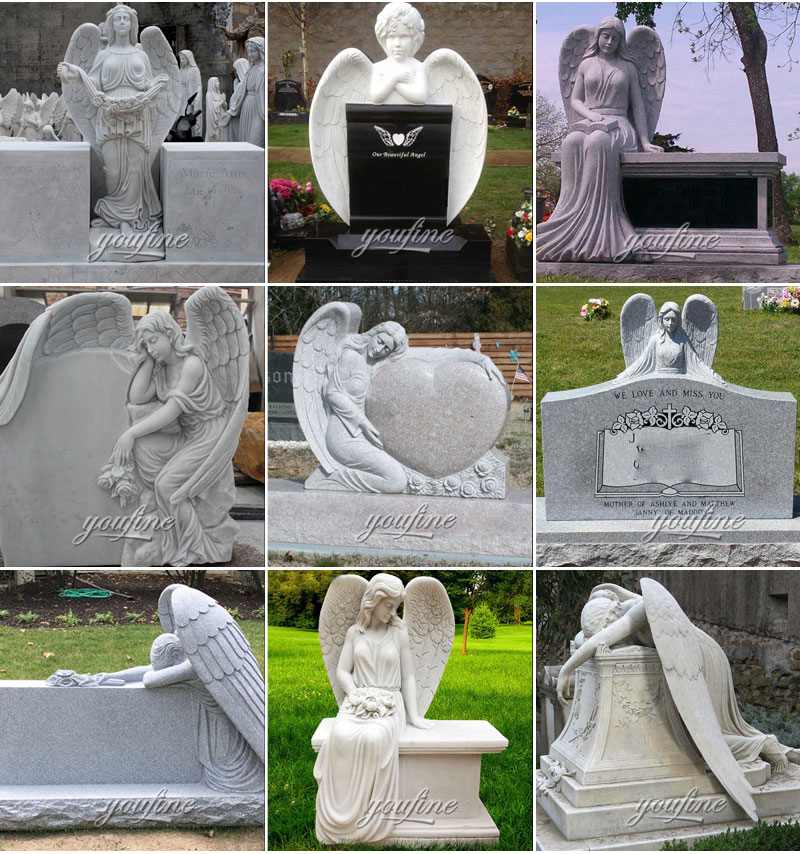 A marble weeping angel headstone must be the best choice to honor a loved one. All our headstones are made of high-quality natural stone, not synthetic stone. So these marble headstones are safe to use for many years without any quality issues.
Shipping of Weeping Angel headstones:
We are a factory that has been carving marble products for over 30 years. Our products can be exported all over the world, and we can also provide you with door-to-door service. Therefore, you don't have to worry about shipping at all. Just tell us the correct address and we will arrange the most suitable shipping method for you.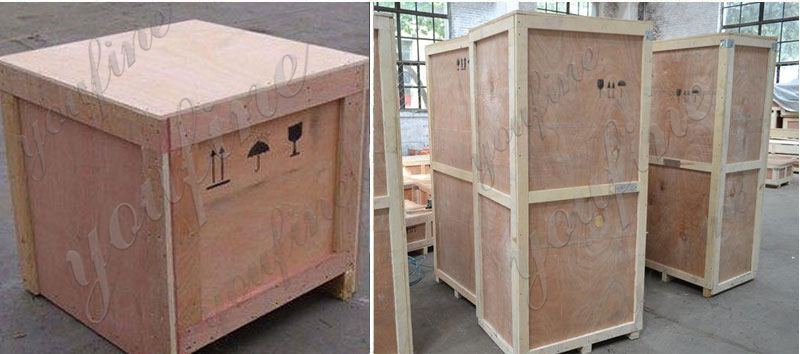 Why Choose YouFine Art Sculpture?
Our marble headstones and monuments can be customized to your requirements. Also, we can engrave letters or add photos to headstones. If you want to know more about our products, please feel free to contact our staff. You can directly send an email or leave a message on our website, we will reply to you in the shortest possible time.