Church Decoration White St.Peter Marble Statue Catholic Sculpture for Sale CHS-251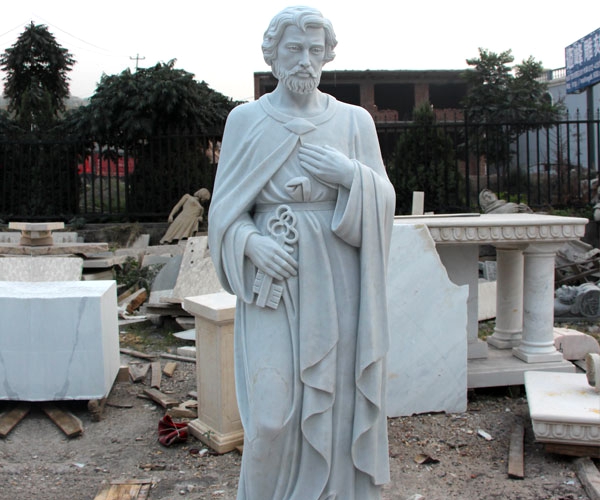 ITEM: CHS-251
Details of white st. peter marble statue:
White st. peter marble statue is a very popular religious statue. Peter's majestic figure looks serious and solemn, with thick hair and beards and rolls, dressed in antique style, with tunic suits, heavy cloaks and sandals, and a symbolic key to St. Peter's right hand, blessing the believers.
A legend about white st. peter marble statue, created by Pope Leo the Great in 452 and Attila's famous encounter. Here, the authenticity of the story has broken down: a revered statue is melted to create another new cult! An incredible coincidence. Obviously, this is a symbolic story that shows the transition from paganism to Christianity, and to celebrate the power of the pope, the Pope can stop the anger of the Huns and their famous leaders.
St. peter statue was originally made for the apse of San Martino, on the right side of the apse of Constantine. From 1605, it was placed in front of the first column on the right side of St. Peter's Basilica. The last thing to note is that looking at the statue, you will notice that the right foot wears more than the others, because devotees have been kissed for centuries as a sign of worship, the feet of the saints.
The white st. peter marble statue is one of the twelve apostles of Jesus and is also a representative of special significance. There are many saint sculptures, statues of Archangel St. Michael, St. John's Statue, St. Francis and other statues. Any saint statue will be a wonderful addition to your family.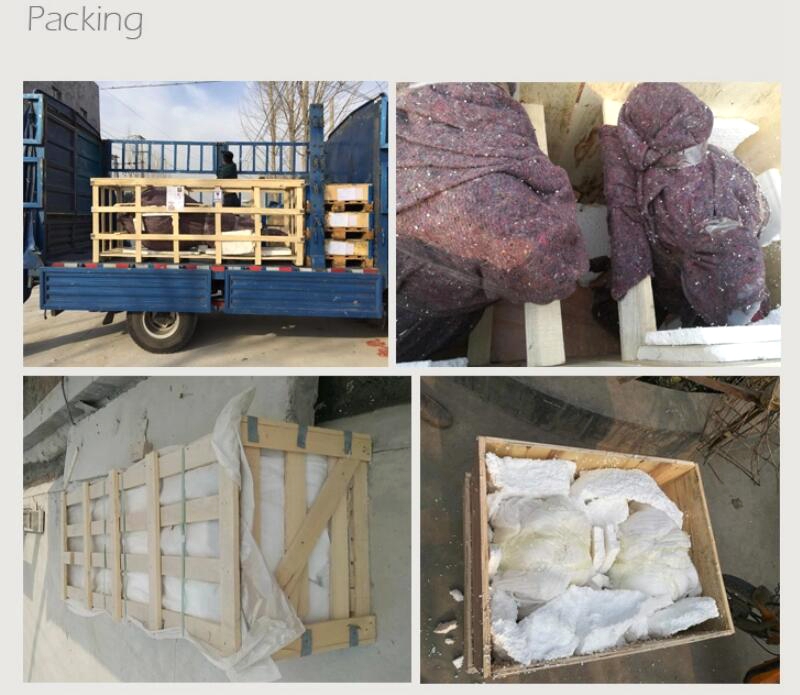 If you want to add some decorative elements to your garden or courtyard, this white st. peter marble statue is perfect for you. It will surprise you and welcome your friends in the courtyard.
The packing of white st. peter marble statue would use professional wooden case packaging, wrapped in a variety of soft cotton cloth, together with solid support, make sure that product could safely delivered to you.