Customized High-polished Winged Marble Sleeping Baby Angel Gravestone Supplier MOKK-568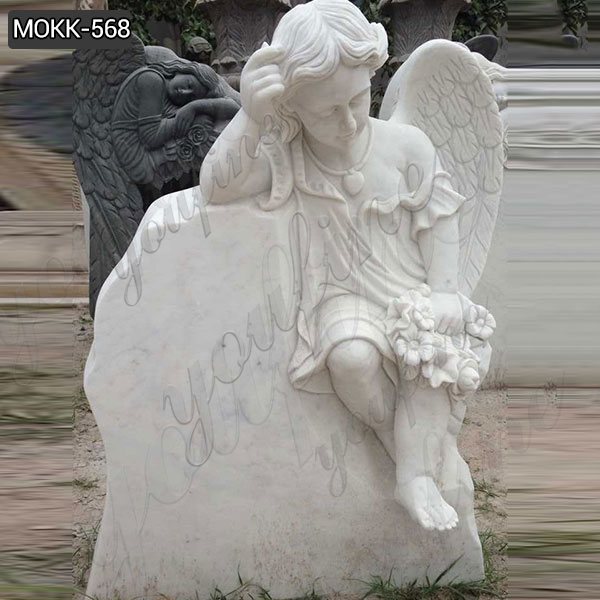 Winged Marble Sleeping Baby Angel Gravestone Detail
This Marble Baby Angel Tombstone was custom made by one of our previous clients. In the picture below we can see a winged baby angel sitting on a stone with his eyes closed. And Holding a beautiful wreath in his hand. This marble angel tombstone is for babies and every child is an angel of God. While it is sad for a family to lose a child, we all hope that the child will still be carefree in heaven. This marble baby angel headstone is made of high-quality marble material and it could be left outdoors for many years.
Advantages of Marble Tombstones
Marble Angel Tombstones are polished to give them a smooth appearance and sharp edges.
Our tombstones are carved by machines, so they are more accurate.
We could engrave words or photos on the tombstones.
All our products are guaranteed quality. If you have any questions, you can contact our staff at any time, we are always waiting for your questions and ready to solve them for you.
If you have your own design, we could accept customized service.
We have quality after-sales service, we could relieve you of your worries.
Company Profile
You Fine Art Sculpture has a wide variety of marble tombstones, such as Marble Angel Headstones, regular tombstones, slab tombstones, cross tombstones, religious Tombstones, and more. We are very serious about the quality of the tombstones and also the most competitive prices. We have more than 35 years of experience in designing all kinds of tombstones, and It's believed that you could buy the right tombstones from us.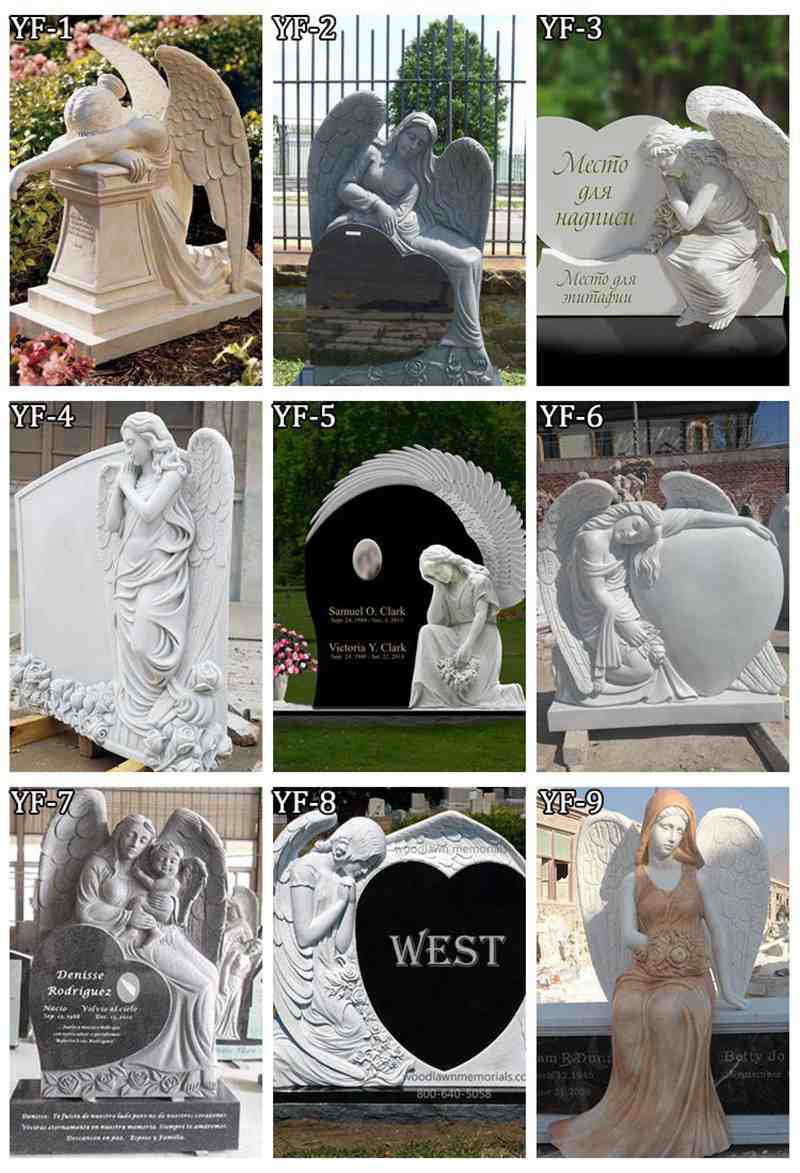 We could well understand your pain at the loss of a loved one and we wish there was something we could do to comfort you. Our Winged Marble Angel Gravestones are all great designs and we would offer you the best price.