Customized High-quality Black Granite Upright Headstone with Competitive Price MOKK-647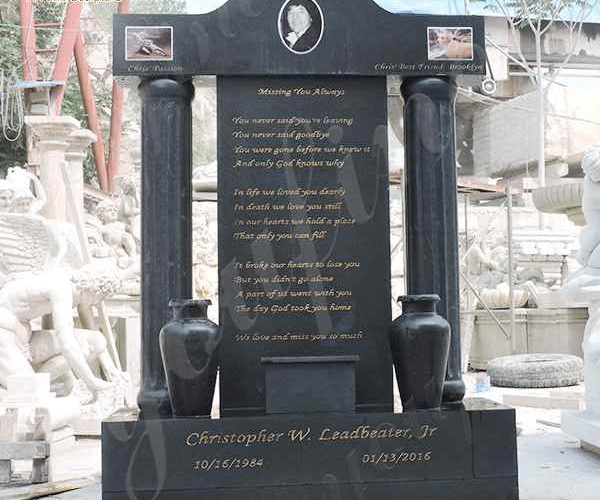 High-quality Black Granite Upright Headstone Detail
This Black Granite Tombstone was custom made for a previous client. It is made of high-quality black granite material, which has an excellent texture. In addition, the surface of the tombstone has been polished to give it a distinctive shine. Our master craftsmen are experienced in making granite tombstones and trust them to design a style that will please you. Of course, if you have your own design, you are welcome to come and talk to us and we could make it to your specifications. We understand the pain of losing a loved one, so we would do our best to help you. You could get the best prices as well as the best products from us.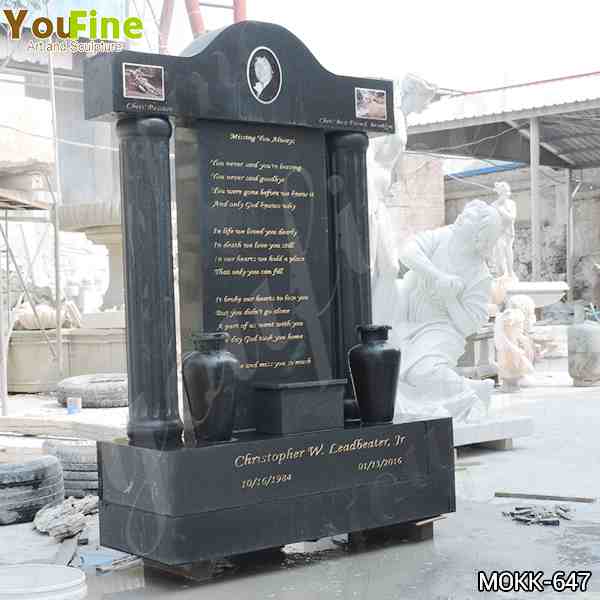 Our Company
You Fine Art Sculpture has a variety of granite angel tombstones, ordinary tombstones, ordinary tombstones, ordinary tombstones, angel statue tombstones, flat tombstones, etc. In addition to the granite ones, we also have quality marble ones. When it comes to the quality of headstones, we demand a lot of them and the prices are the most competitive. With over 35 years of experience in headstone design, we are confident in choosing the headstone that would please you.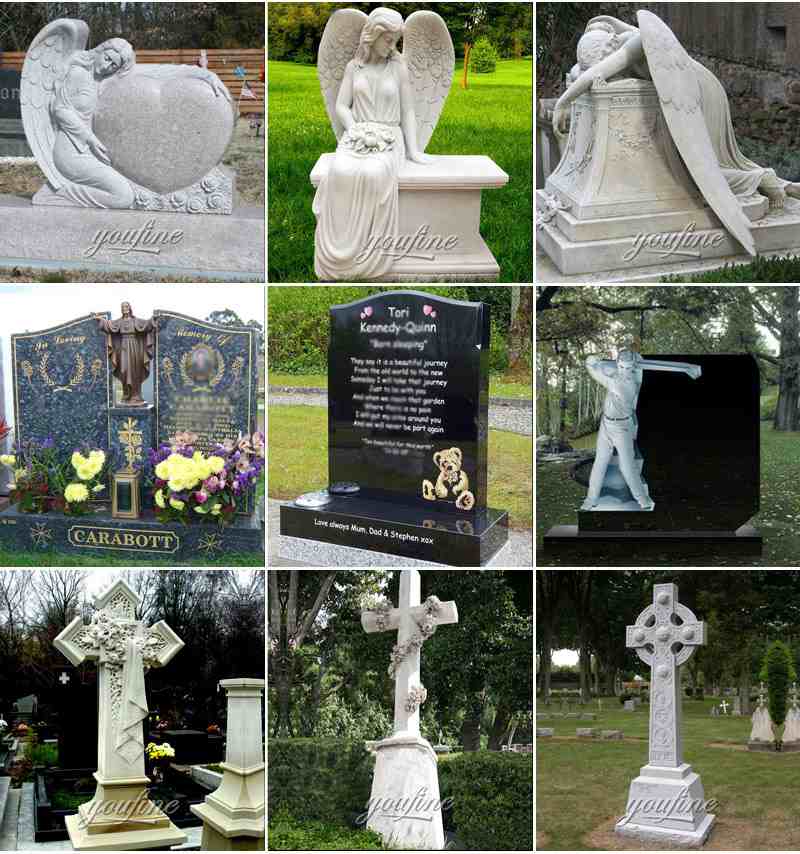 Packaging and Shipping
Our packaging is also very strong. The thickness of the wood is 3 cm, which is twice that of ordinary packaging. For different items, we have different packaging plans, which will protect beautiful items during transportation. As for the transportation of Black Granite Upright Headstone, in general, we choose to transport by sea, but other transportation methods could also be used, such as air transportation. Our nearest port is Tianjin, China, of course, if you choose another port it is also possible. For general character sculptures, we could complete delivery within 30 days.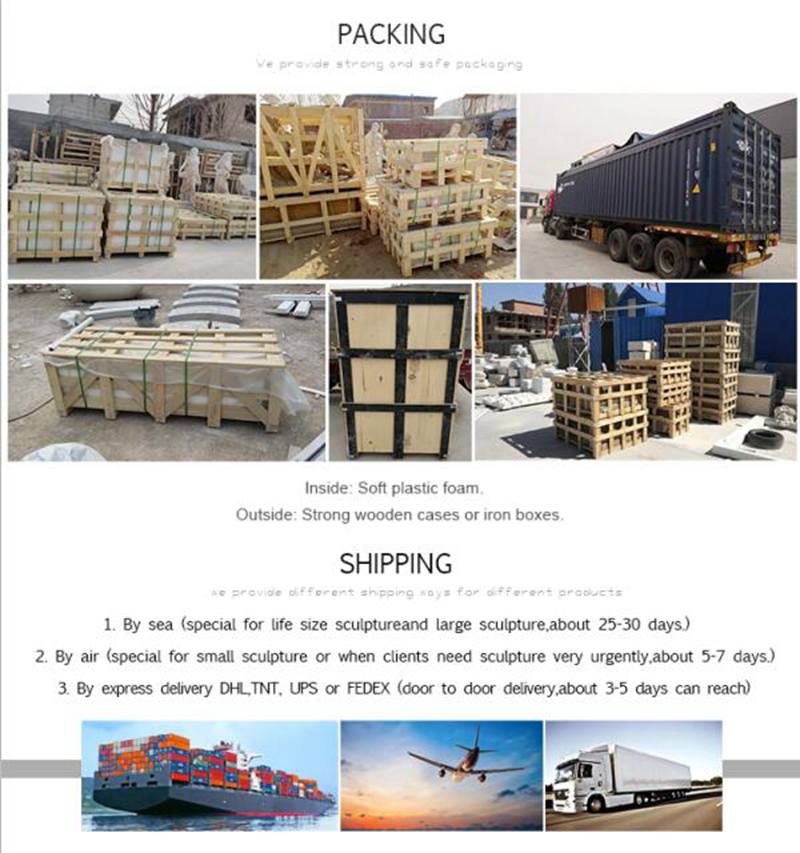 If you have any questions about this Natural Granite Headstone, you could always contact us and we would provide you with the most comprehensive service.