Customized Marble Sleeping Angel Headstones for Graves Factory Supply MOKK-559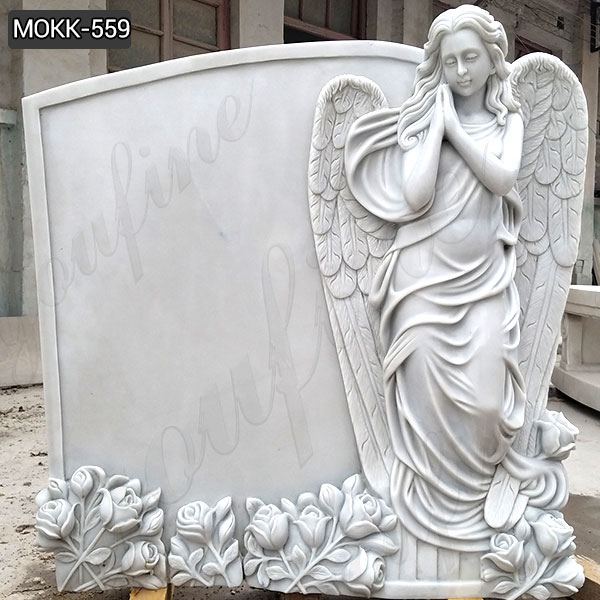 Angel Headstones for Graves Description:
The legs of this angel headstone for graves are slightly bent. She folded her hands in prayer, and her facial expressions were gently sculpted. The angel's huge wings were neatly tucked behind her. Every feather on the wings is beautifully carved. Conducive to creating a quiet atmosphere. YouFine believes that when this sculpture accompanies your family, you would definitely feel at ease. Let this angel soothe your soul and make your heart more peaceful.
Various High-Quality Marble Materials:
YouFine uses high-quality marble to carve angel headstones for graves. First of all, high-quality stones could be used for many years in outdoor tombstones. And YouFine chooses high-quality natural marble without splicing and staining. More importantly, we have a variety of marble materials to choose from. YouFine not only has white marble but also black marble. Of course, YouFine also has hard granite stones that could withstand wind, rain, and any bad weather.
Safe and Reliable Packaging and Transportation:
YouFine is very strict with the packaging of these marble angel headstones for graves to ensure safe transportation. YouFine factory would definitely use solid wood crates for packaging. Secondly, we also wrap the tombstone with soft foam to prevent scratches. Therefore, YouFine packaging is very safe. You would receive a beautiful angel tombstone.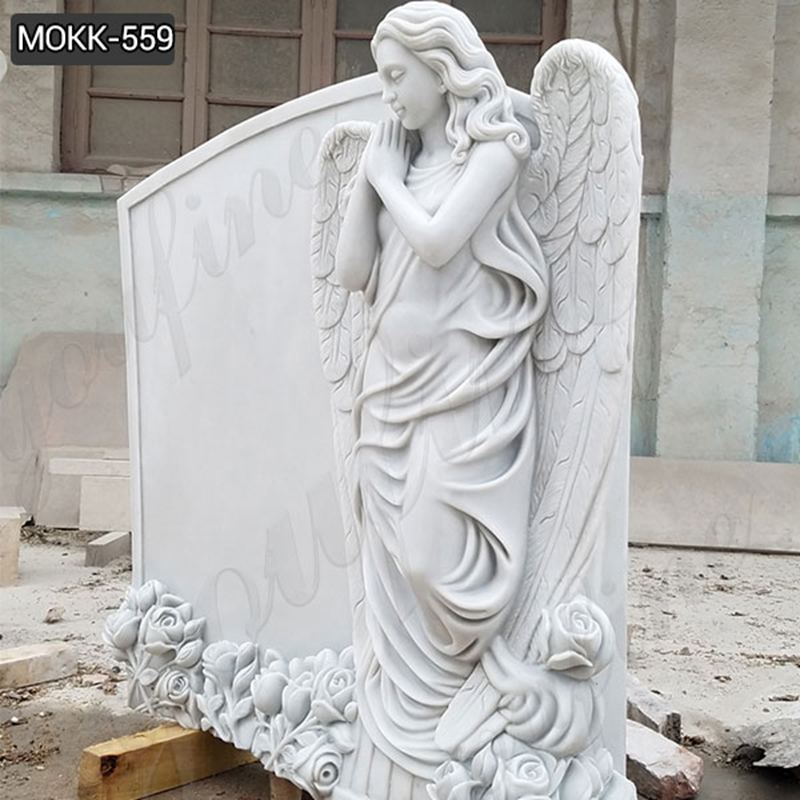 Satisfactory After-Sales Service:
YouFine purchases full insurance for customers. We would provide you with perfect after-sales service. After receiving angel headstones for the grave, if there is any quality problem, YouFine would solve it for you as soon as possible. Of course, if you want to clean and maintain the tombstone in the future, YouFine would patiently give you the correct advice.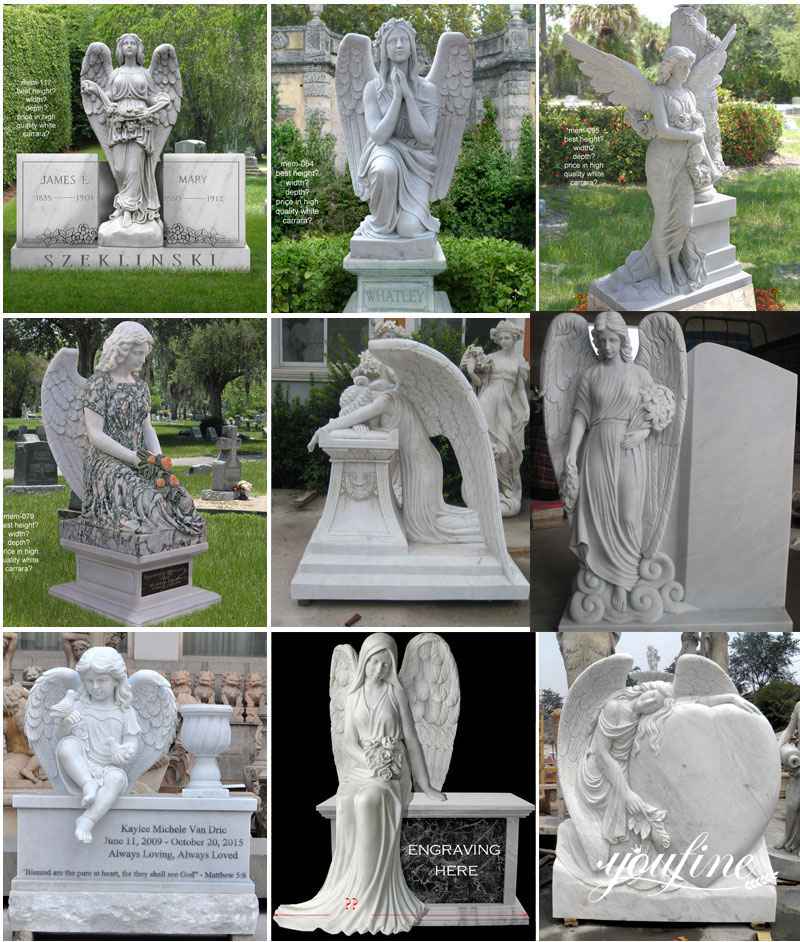 If you need a large marble tombstone, please contact us immediately, YouFine would be your best choice and we would provide you with preferential prices.