Granite Custom Butterfly Tombstone for Graves Monument for Sale MOK1-032
Butterfly Tombstone Information:
Our large granite butterfly tombstone is sure to please you. This is a granite tombstone with a beautiful butterfly pattern on it. The butterfly happens to be in the shape of a tombstone. Also, our artists have studied many species of butterflies. So this butterfly pattern is very realistic. Our tombstones are made of high-quality marble and we make sure the granite tombstone would last many years outdoors.
Unique Custom Service:
Our granite butterfly memorial tombstone size design could be made for you according to your requirements. Of course, the choice of materials and final details could also vary. Because all our tombstones are manufactured according to the production confirmation confirmed with the customer. So we are not mass customization, we make sure we provide you with unique and differentiated products.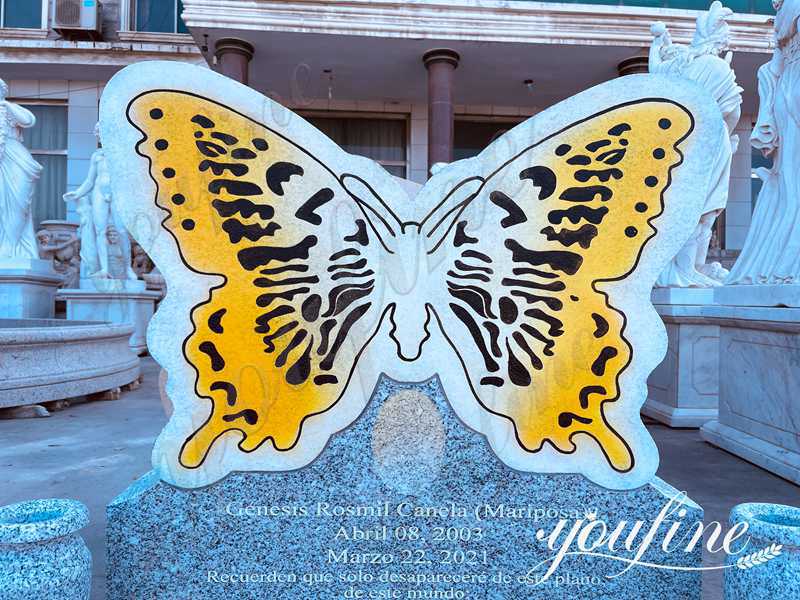 In modern times, there are many ways to honor the life of a loved one. Tombstones come in a variety of shapes and sizes, making it easy to choose the shape and size that best suits your loved one's wishes or burial requirements. YouFine offers a selection of specially shaped butterfly tombstones.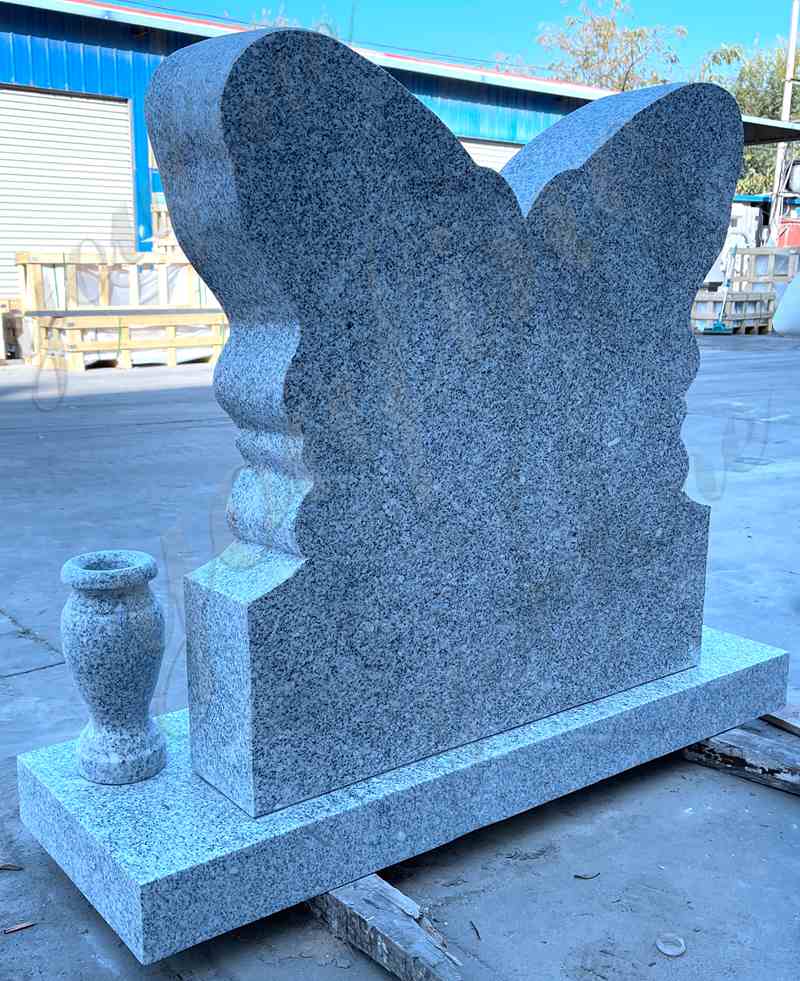 High-quality Raw Materials:
All are meticulously sculpted with attention to detail. All of our granite butterfly tombstones are made from real granite, an extremely durable material. Granite resists wear all season. Real granite uses the finest fine-grain granite to create beautiful monuments. These monuments would remain intact for over 500 years. Moreover, the surface of the tombstone would have a clear epitaph. Of course, the text on the tombstone could also be customized.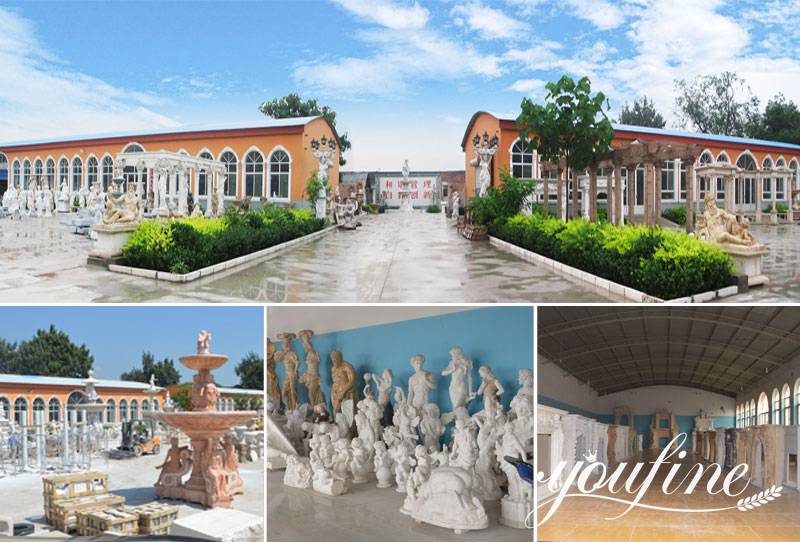 Exquisite Painting:
Throughout history, when a loved one leaves this world, it could be very comforting to know that he or she is taking care of you from a place of peace and grace. Our selection of custom monuments includes a variety of forms. So you could invest and build a beautiful monument in memory of your own loved ones. Our artists hand-painted butterflies very realistic and beautiful. Believe that when you look at it from a distance, you must be able to feel that this butterfly is real.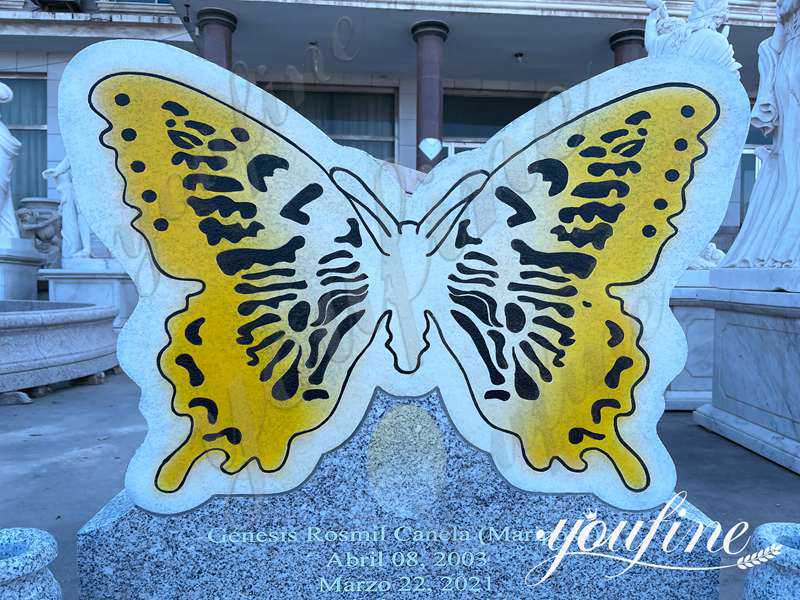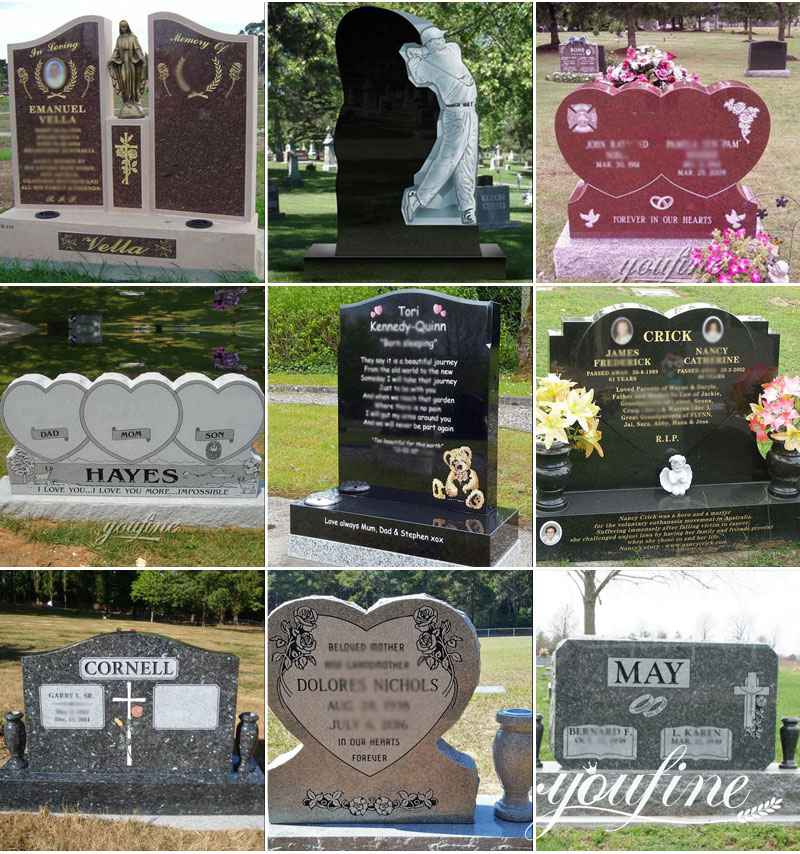 At YouFine Art Sculpture, our motto is quality, value, and the highest standards of customer service. As a factory with more than 359 years of experience in marble carving, we are sure to provide you with high-quality marble butterfly memorial tombstones. Please feel free to contact us for the latest prices and discounts.