Hand Carved Black Granite Headstone for Church Design Manufacturer MOKK-648
Black Granite Headstone for Church Detail
The design of this Black Granite Headstone is very innovative and it is often used for church figures. This tombstone is made of high-quality granite material. Granite is the oldest stone on earth. As we could see, the surface of this tombstone is very smooth because of the strict polishing. In addition, this marble tombstone is handmade. This is one of the tombstones that we designed for our religious clients, which could be engraved and inlaid with pictures.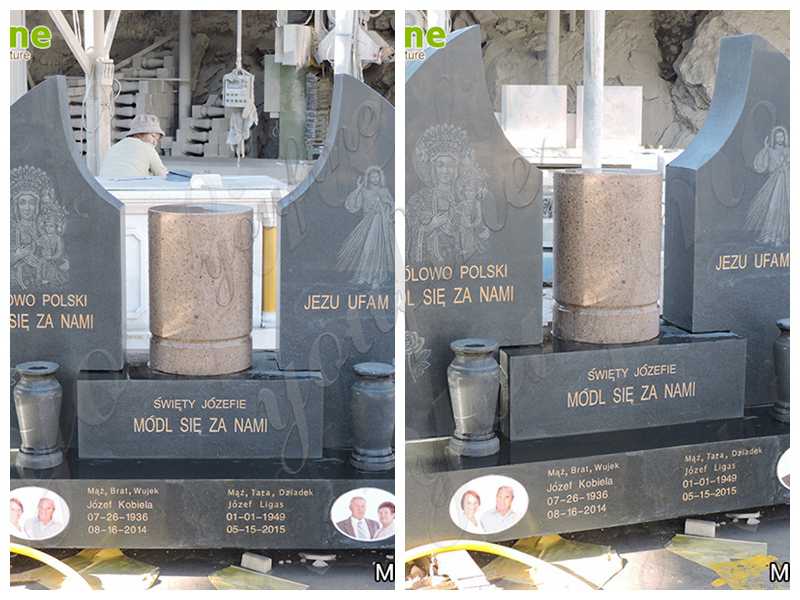 Our Advantages
★ Fine Art Packing
★ 30-year Factory Guarantee
★ Excellent designers
★ Skillful Model Artists
★ Best After-sale service
All our Granite Headstones are guaranteed of high quality. If you find any quality problems during use, you could always contact our staff. We will solve your after-sale problems as soon as possible. Please rest assured that we have a comprehensive after-sales service system and will be able to provide you with satisfactory products and services. If you have special requirements, you could contact our sales staff. We could accept customized services. In addition, we could also be lettering, inlaid photos, and carved stones on tombstones.
Packing
Our packaging is also very strong. The thickness of the wood is 3 cm, which is twice that of ordinary packaging. For different items, we have different packaging plans, which will protect beautiful items during transportation.As for the transportation of  Black Granite Headstone for Church, in general, we choose to transport by sea, but other transportation methods can also be used, such as air transportation. Our nearest port is Tianjin, China, of course if you choose another port it is also possible.For general character sculptures, we could complete delivery within 30 days.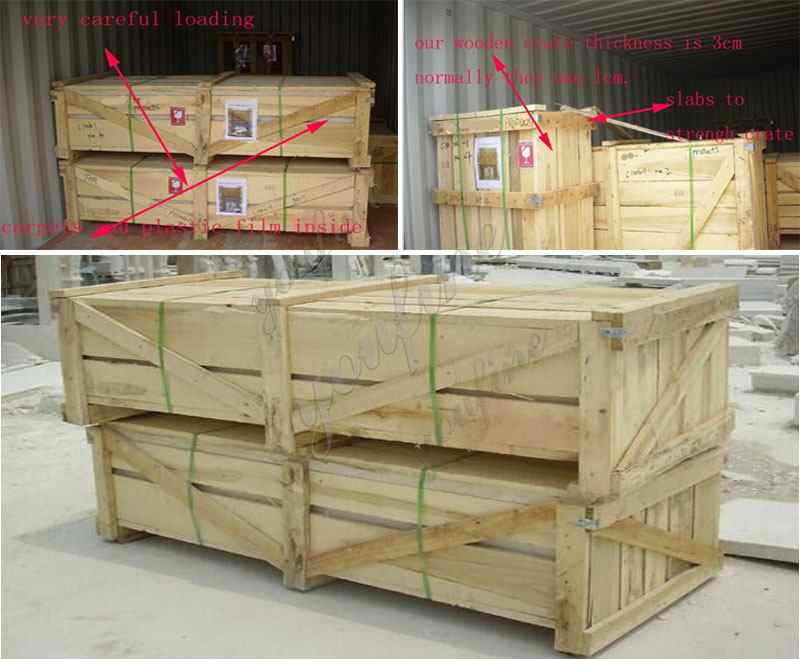 We could understand your grief at the loss of a loved one. We want to do our best to help you and hope that this unique design will be of some comfort to you. We could provide you with the best quality products at the best prices.