Hand Carved Large Size White Marble Angel Headstone from Factory Supply MOKK-655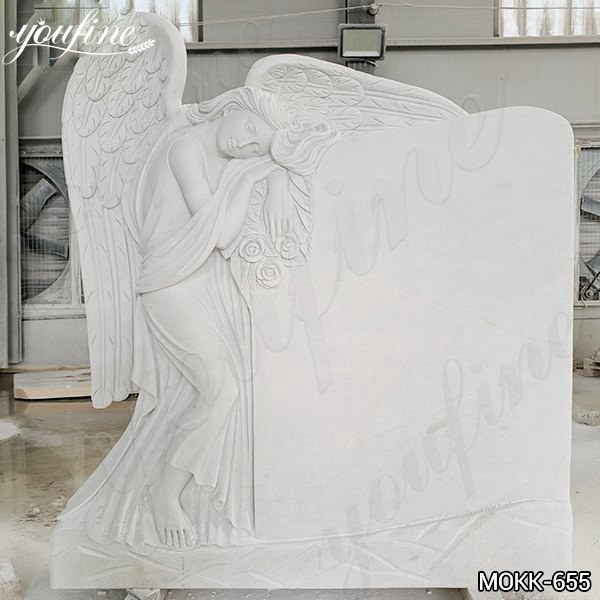 White Marble Angel Headstone Detail
This Large Size White Marble Angel Headstone our latest design, it is based on a slab headstone. There is a beautiful female angel on one side of the slab headstone and this angel is leaning on the tombstone. She looks very sad as if she is weeping for the person who has died. Angels are our best wishes for our loved ones who have passed away and we hope that they will be transformed into angels and live a carefree life in heaven. This angel headstone design is very popular today and we have many customers who have purchased marble angel tombstones from us.
The Advantage of Our Marble Headstones
1. The marble tombstone has been polished to make them look smooth and angular.
2. We are all carving tombstones according to the mold, so it is more accurate.
3. We could customize portrait photos on tombstones, or attach ceramic photos.
4. The letters carved on the tombstone are completed by mechanical carving, so the font is more exquisite.
5. All our products are guaranteed with high quality. If there is any problem, you can contact our staff at any time, we are waiting to solve the problem for you at any time.
6. If you do not like this style of tombstone, please feel free to communicate with our staff, we could accept customized services.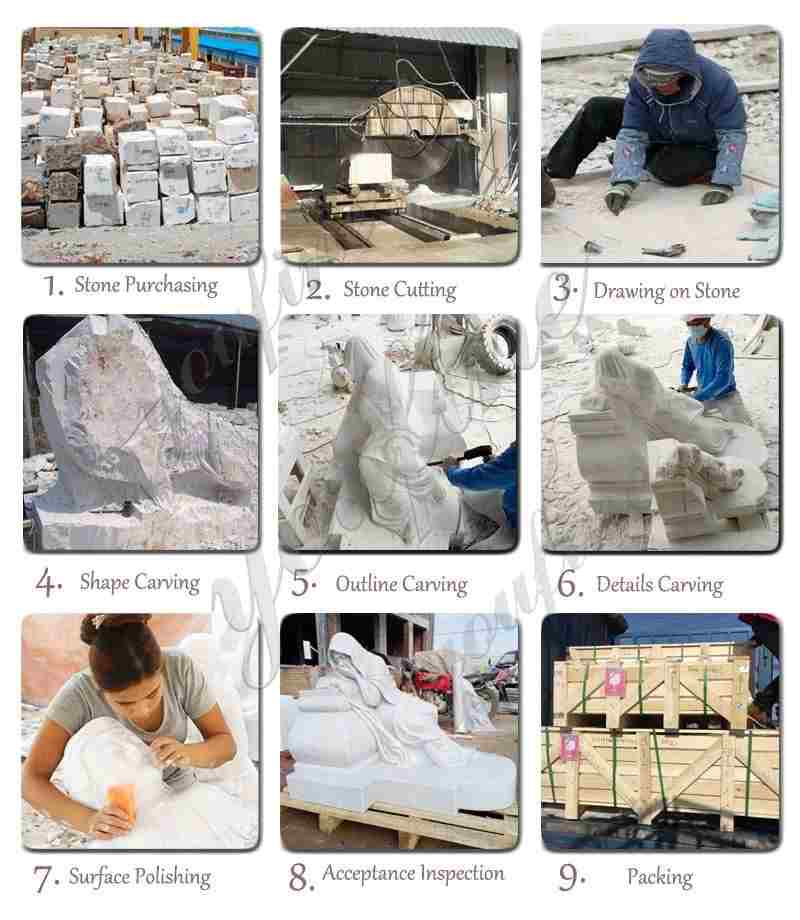 Product Shows
You Fine Art Sculpture has many kinds of materials such as marble headstone, common tombstone, angel statue tombstone, flat tombstone, and other materials. In terms of White Marble Angel Headstone quality, you could feel free to rest assured. We use high-quality marble material and high polished. We have a professional after-sales team, if you have any problem after receiving the goods, you can contact us, we will have a professional staff to solve your problem immediately. We have more than 35 years of experience in designing various tombstones and our designs have been well received by many customers.
You could always come to us for any questions about Hand Carved Marble Angel Headstone. We will always be waiting to serve you. Moreover, so we are factory direct, so you could get the best price from us.