Hand Carved Religious Sculpture Jesus Kneeling Prayer Statue for Sale CHS-295
ITEM: CHS-295
Details of religious sculpture Jesus kneeling prayer statue:
Religious sculpture Jesus kneeling prayer statue are one of the most popular sculptures of Catholics. Unlike other statues of Jesus, Jesus in this statue is squatting, hands clasped and praying. In a most pious position, the common beings lead the believers to good. Whether you worship or decorate your family, it will be a great choice. When you see it, it is a great encouragement to life.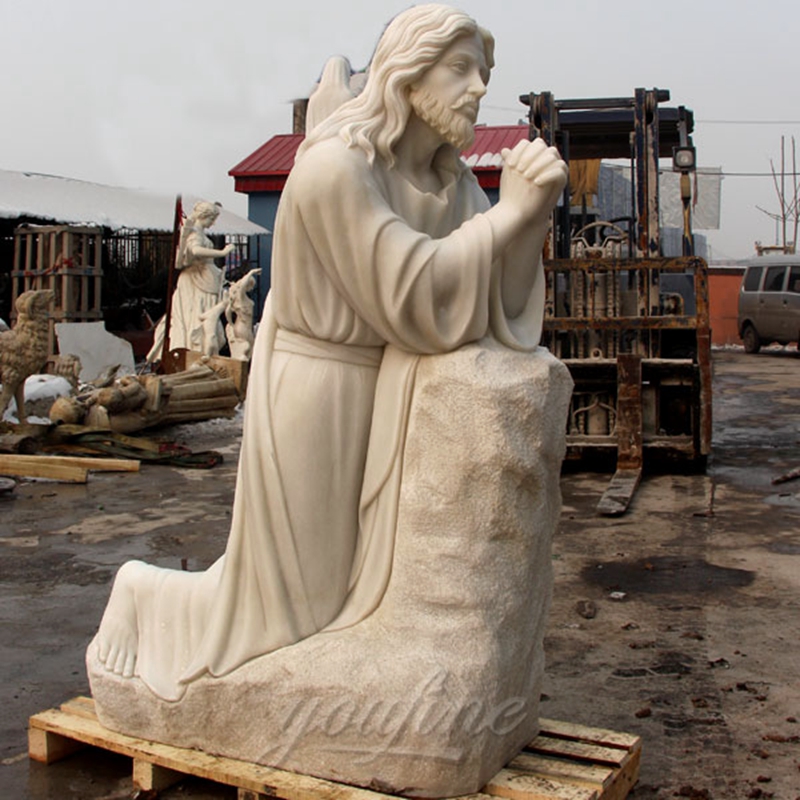 The coming of Jesus was due to the creation of God's first ancestor Adam in the image and style of God, but because of the fall of the crime, the judgment was brought to death, and sin and death came to himself and all his descendants. Therefore, all mankind needs salvation. Because he can't escape the punishment and control of sin. Through His mercy and love, God prepared the Savior Jesus Christ for the fallen man. Through his redemption, all who believe in Jesus Christ are called righteous and have eternal life.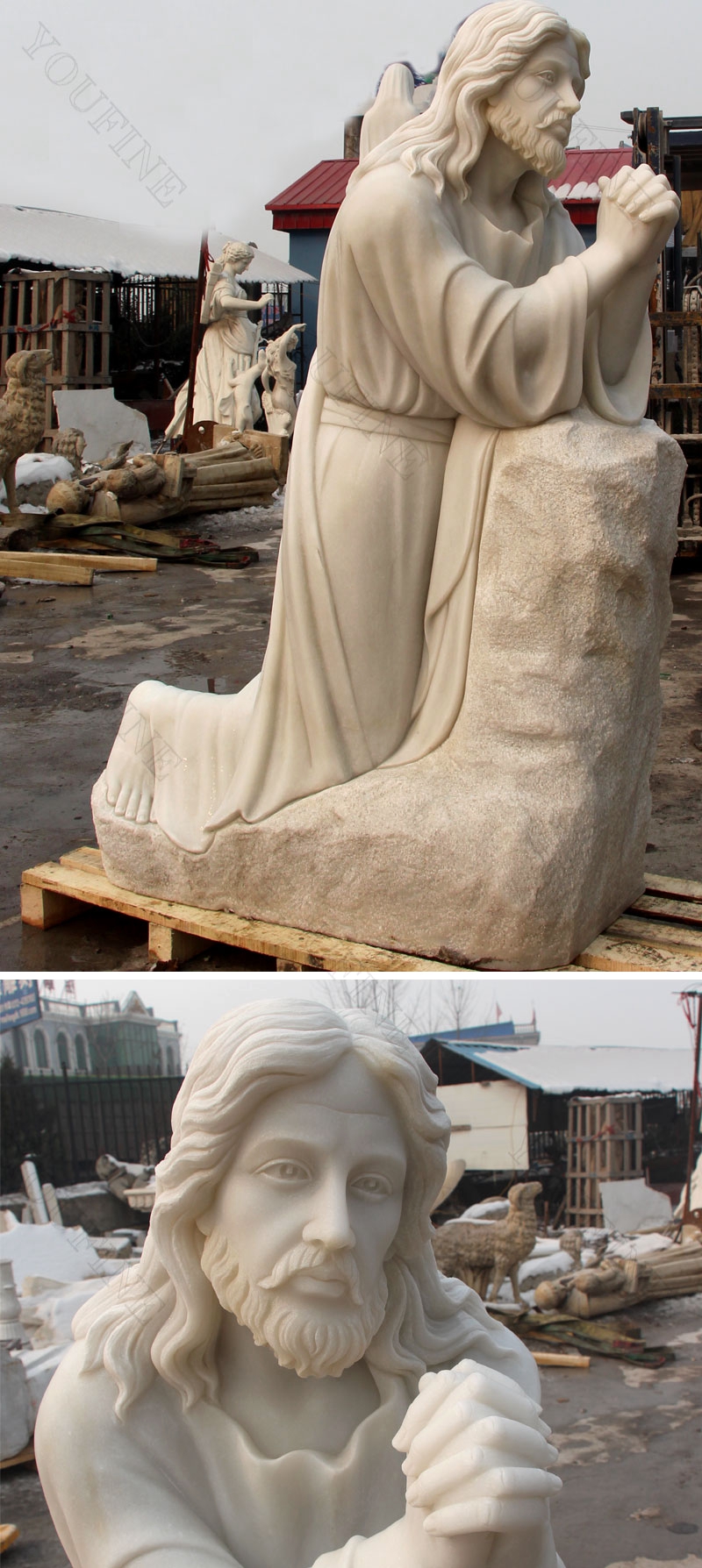 The origin of our religious sculpture Jesus kneeling prayer statue  is that our customers have chosen to lower their height to reduce some budgets because of the small budget, and the squatting Jesus just meets its needs, and the final product is very Joy.
Other statues of Jesus we made are Jesus carrying the cross, holding the lamb, etc., and sharing them with you.
In the selection of religious sculpture Jesus kneeling prayer statue's materials, we used fine and high-quality marbles to make the characters more vivid and without any variegated colors. The marble of the base is obviously different from the marble of the characters. It is slightly not very expensive. Some budgets have been reduced. But the overall result is still very satisfying and pleasant.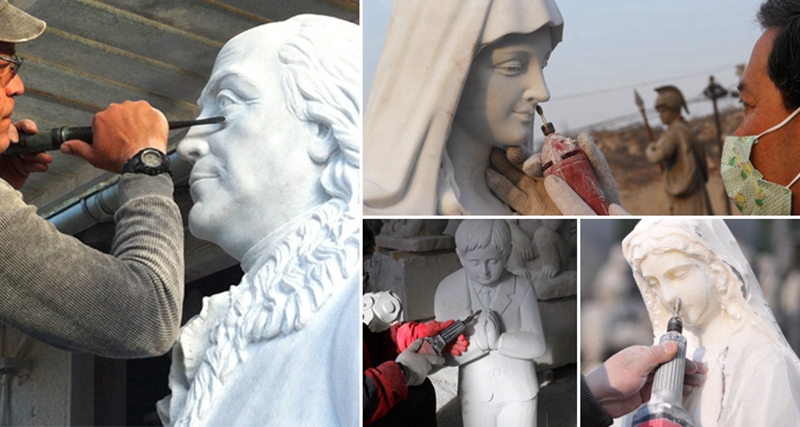 This religious sculpture Jesus kneeling prayer statue is a special gift for any religious family. It will surprise you wherever you see it.
And the packing of religious sculpture Jesus kneeling prayer statue, we would use professional wooden box packaging, wrapping a variety of soft cotton, plus support, to ensure the safe delivery of goods to customers.