Hand Carved Weeping Marble Angel Headstone Monument Supplier MOKK-112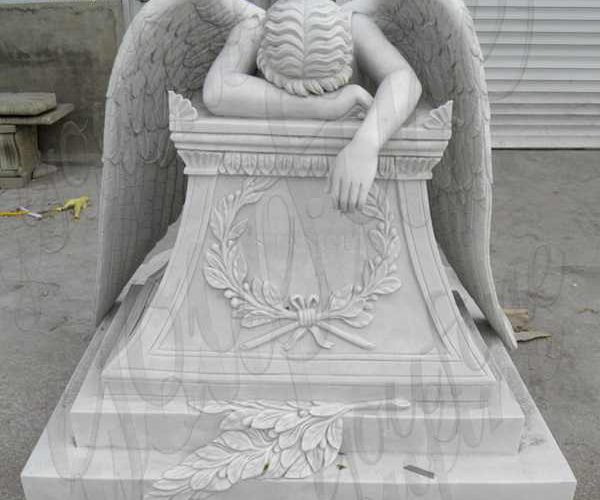 Weeping Marble Angel Headstone Monument Detail
This life-size angel is crouched over a tombstone crying, with a floral design carved into the front of the tombstone. This Weeping Angel Sculpture Tombstone is very popular. Many people like to buy angel sculptures for their deceased loved ones, and they all want their deceased loved ones to incarnate as angels and live happily in another world. Thus, the allegory of this angel sculpture is very good. Beside Above, the quality of our marble sculpture would be so good that it could be in an outdoor house for many years. We have a variety of marble angel sculpture designs, and we hope we could do our best to ease your pain.
The Advantage of Our Marble Tombstones
1. The Marble Angel Headstone Monument has been polished to make them look smooth and angular.
2. We are all carving tombstones according to the mold, so it is more accurate.
3. We can customize portrait photos on tombstones, or attach ceramic photos.
4. The letters carved on the tombstone are completed by mechanical carving, so the font is more exquisite.
6. All our products are guaranteed with high quality. If there is any problem, you can contact our staff at any time, we are waiting to solve the problem for you at any time.
7. If you do not like this style of tombstone, please feel free to communicate with our staff, we could accept customized services.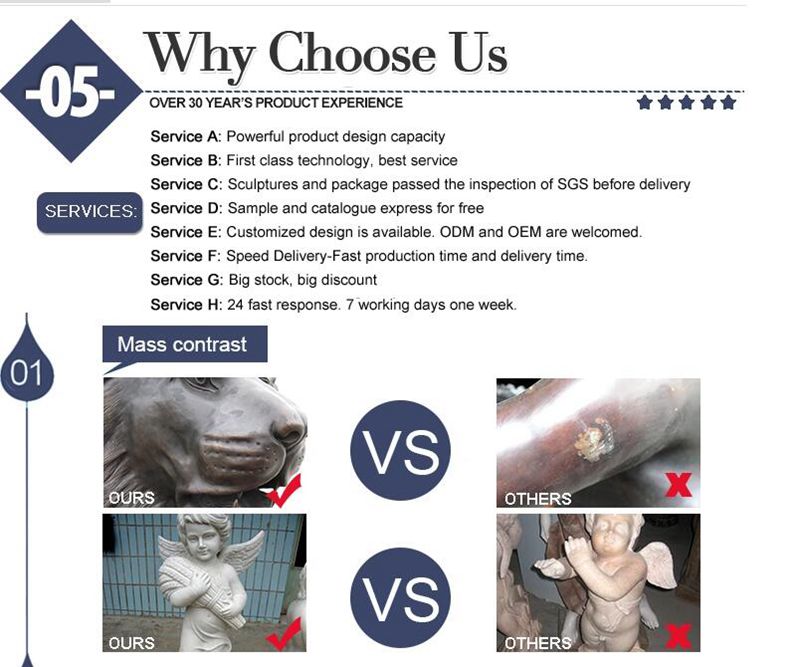 Product Shows
You Fine Art Sculpture has many kinds of materials such as Marble Angel Tombstone, common tombstone, angel statue tombstone, flat tombstone, and other materials. In terms of tombstone quality, we have high requirements and our prices are the most competitive. We have more than 35 years of experience in designing various tombstones and believe that we can choose the tombstone that is best for you.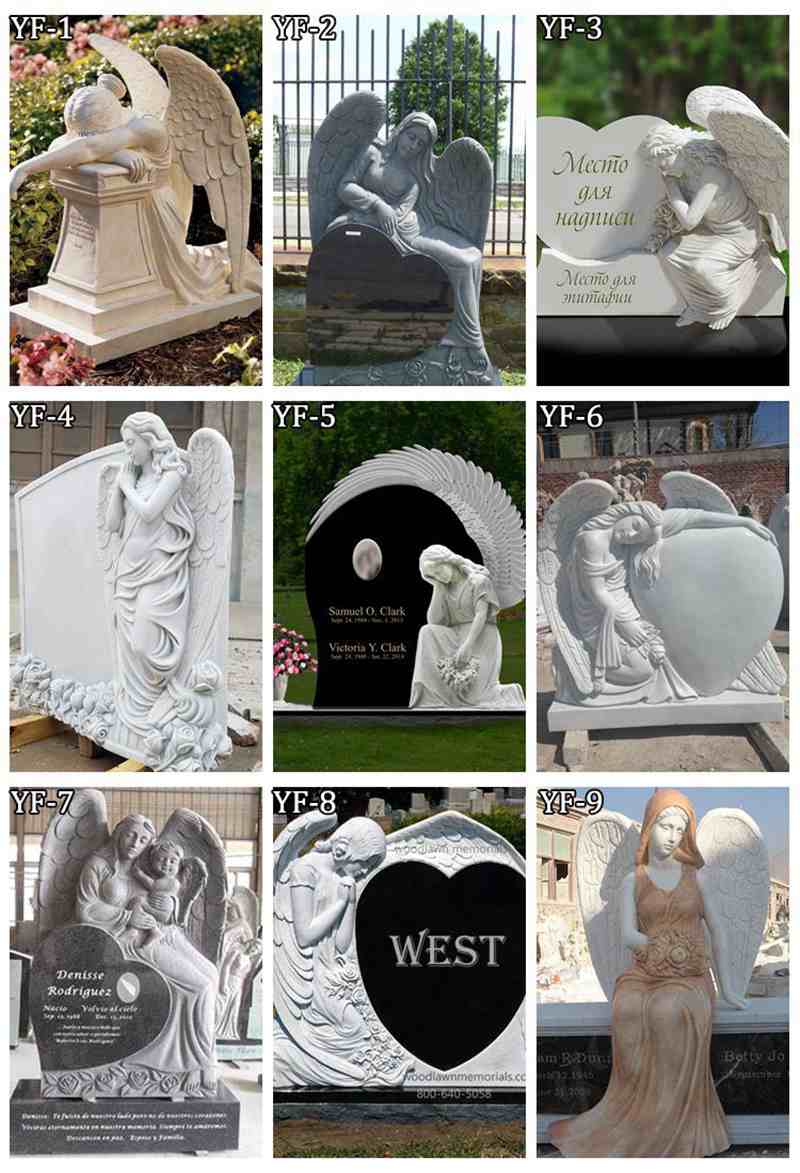 We have all the marble headstones you want. Our marble tombstones are factory direct, so we have the best quality and best prices.