High-polished White Marble Headstone with a Cross Monument Design MOKK-645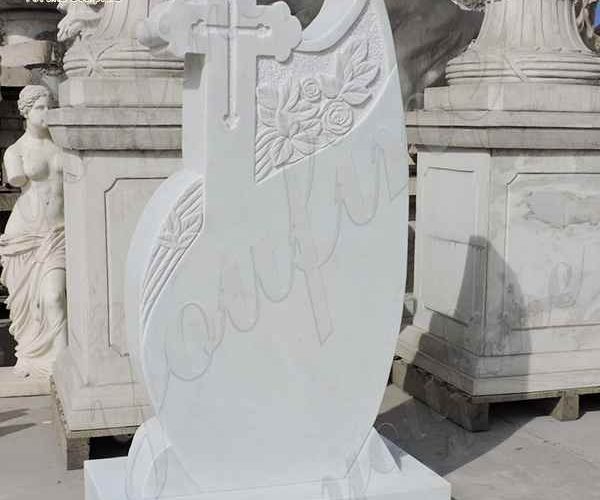 Why Choose White Marble Headstone with a Cross Monument?
The beautiful and elegant pure White Marble Cross Tombstone is our latest design style. Our design of this headstone is very simple, it is upright and the headstone is leafy. It comes with a pedestal with fine flowers carved on it and a cross carved into the upper right corner of the tombstone. The patterns are entirely hand-carved by our professional marble artisans. All of our white marble vertical headstones are made of quality marble. It is well known that marble is a relatively hard material that can be used outdoors for hundreds of years. Therefore, you can have full confidence in the reliable quality of our headstones.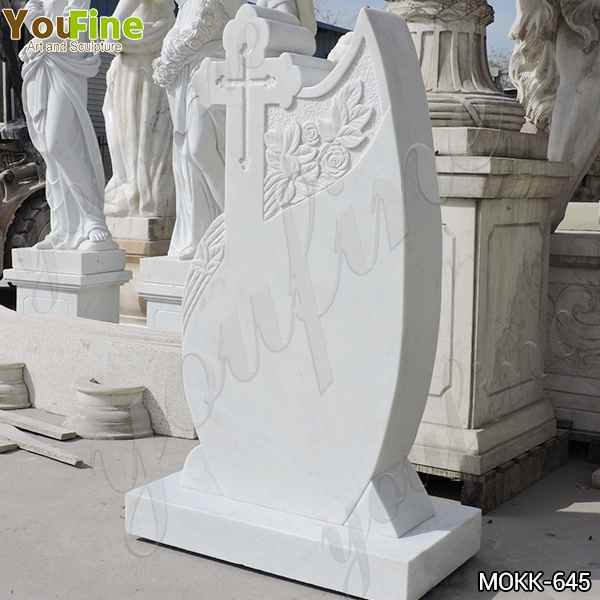 The Advantage of Our Marble Tombstones
1. The Marble Headstone with Cross has been polished to make them look smooth and angular.
2. We are all carving tombstones according to the mold, so it is more accurate.
3. We could customize portrait photos on tombstones, or attach ceramic photos.
4. The letters carved on the tombstone are completed by mechanical carving, so the font is more exquisite.
5. All our products are guaranteed with high quality. If there is any problem, you can contact our staff at any time, we are waiting to solve the problem for you at any time.
6. If you do not like this style of tombstone, please feel free to communicate with our staff, we could accept customized services.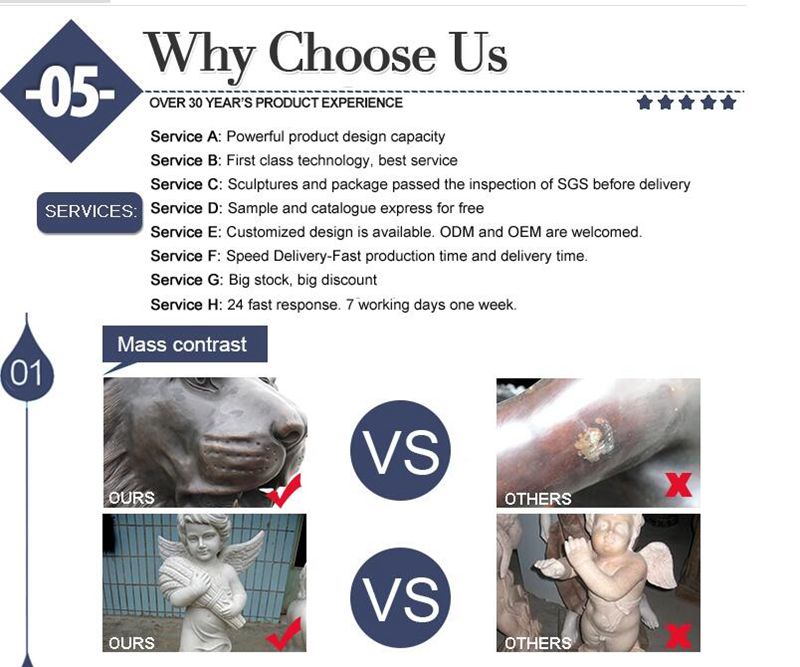 Company Profile
You Fine Art Sculpture offers a variety of marble tombstones that are elegant in appearance and meet industry-standard standards to ensure they stand the test of time. You Fine have thousands of High-quality Marble Tombstones with Cross. In addition, we can also make tombstones for religious figures, tombstones for Buddhist figures, and so on. Our company has its own production plant with more than 30 years of experience in sculpture. We have a professional design team and production team to ensure that we provide you with high-quality products.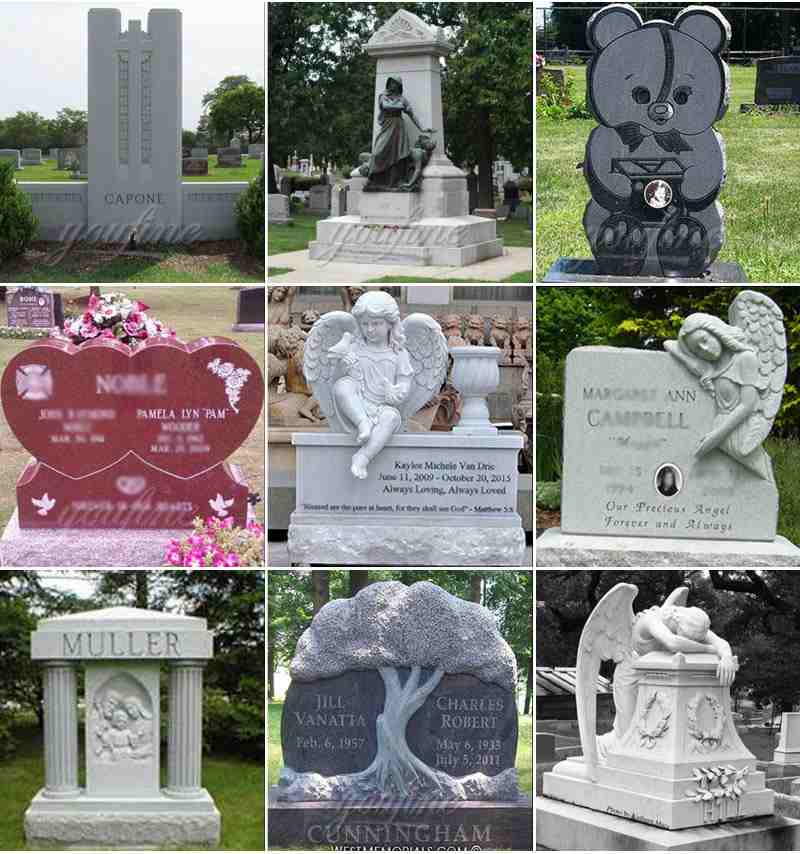 Do you like this marble cross tombstone of ours? If you like, please send us an inquiry on time. If you have your own design you can also communicate with us and we could design it according to your requirements.