High-quality Marble Mausoleum Headstone Designs from Factory Supplier MOKK-754
Marble Mausoleum Headstone Designs Detail
This Marble Mausoleum Headstone is our latest product from our master's careful design. Firstly, it is made of high-quality marble material, this marble material is carefully selected by us. Secondly, this tombstone is hand-carved by our master. Therefore, we could guarantee that it is a high-quality piece of artwork. We hope that you will enjoy this exquisite design. At the same time, we hope the design of this tombstone could ease your grief a little.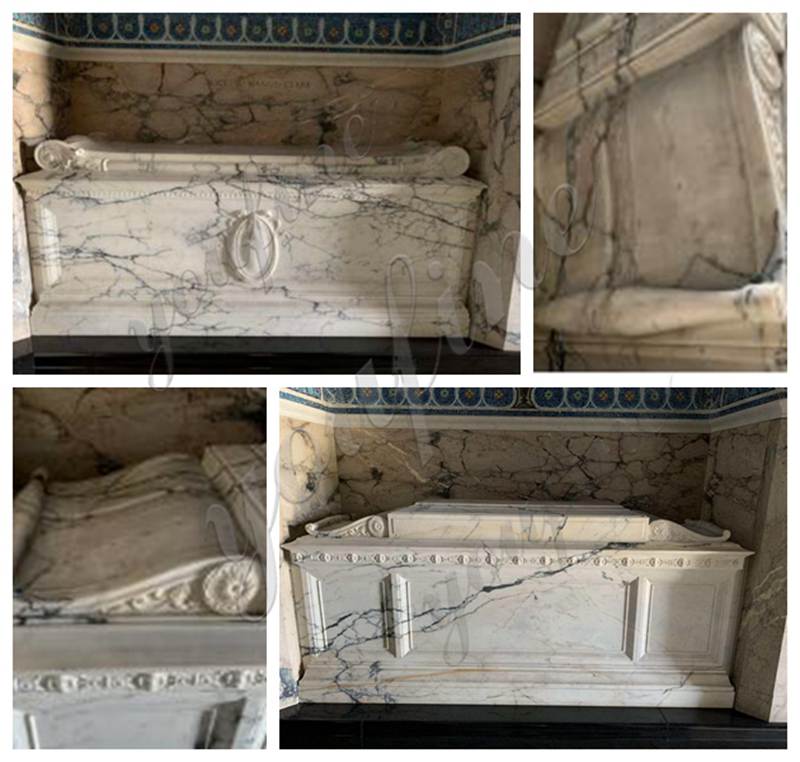 Product Show
Regarding Marble Headstone Designs, we have many classic designs such as marble angel tombstones, tablet tombstones, religious figure tombstones, religious cross tombstones, marble animal tombstones, and many more. Among them, marble angel tombstones are the most popular one, because many people like the meaning of angels. As for the Marble Mausoleum, this is our latest research and the result of our master's latest creation. We always want to design the best one for you in order to express your love for your loved ones completely.
Unique Advantages of You Fine Marble Headstones
All marble tombstones are hand-carved, we guarantee every detail of the tombstone.
Our marble tombstones are highly restored, we can guarantee that the finished product is above 98%.
All of our marble tombstones could be customized, we could follow your requirements for all styles and designs.
If you need a photo inlay, we could do it. And we use ceramic photos imported from Italy.
You could also tell us what you want to express, and we could help you to engrave on the tombstone.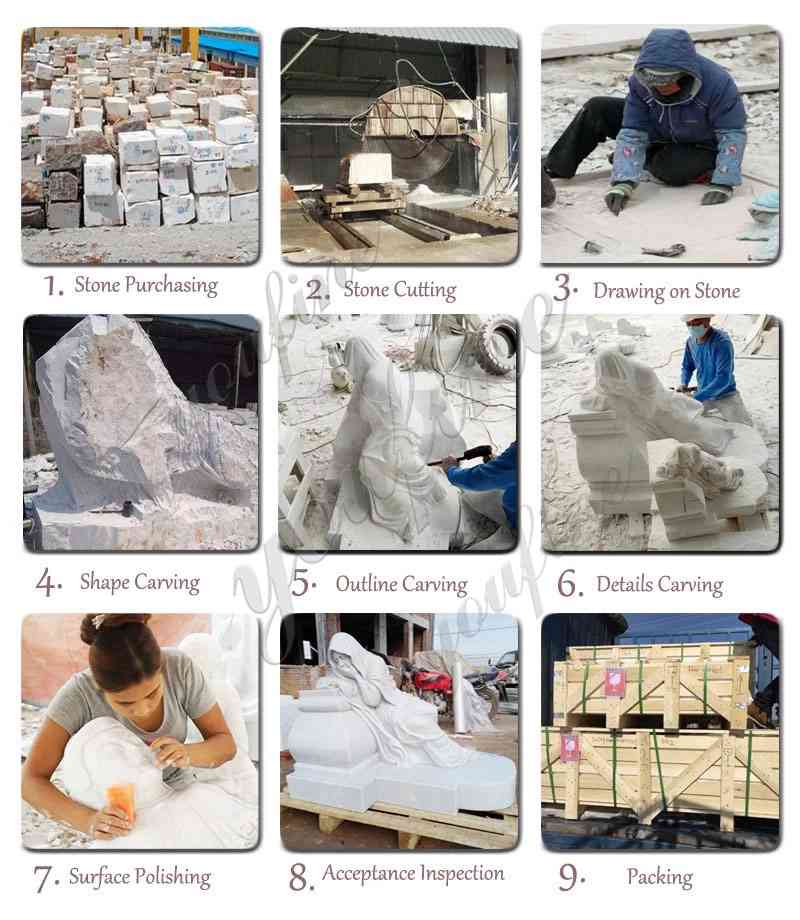 We would try our best to express your love for your family with our design, this Marble Headstone not only represents your love for your deceased family member, but it also incorporates our care for you. We hope that the perfect design of this tombstone would comfort your heart.