High Quality White Sitting Angel Sculpture Tombstone for Sale Maker MOKK-38
White Sitting Ange Sculpture Tombstone Detail
Cemeteries often allow for distinctive markings on headstones, which can be further personalized by inlaid marble statues, and in 1804, the first cemetery was established in Paris. The size and artistry of the cemetery depended on his social status and identity. Early people indulged in reverence for the departed, portraying more shackles and demons, and later evolved to use angels and cherubs to guide the dead upward.Our Marble Angel Tombstones are made of high quality marble and are loved by many customers. We hope that with our unique designs we can ease the pain of losing a loved one.Different angel states have different meanings. Angel sitting on the tomb is like watching the deceased gently, holding a bouquet of flowers in his hand to represent eternal love. The guardian angel brings the deceased to heaven, and her existence means that life is eternal.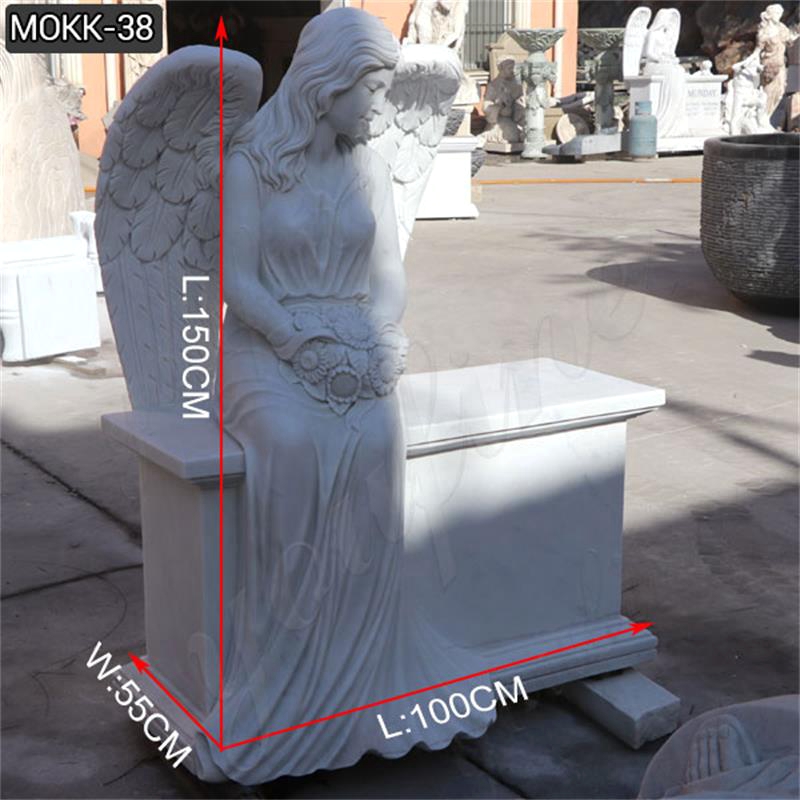 The Advantages of Our Marble Tombstones
When we made this White Seated Angel Sculpture Tombstone, we were very careful with the choice of raw materials and the hand carving. Most of the early tombstones were made of slate, but as the era progressed, the marble material became more popular and became the material of choice. The angel statue is carved and polished separately from the sturdy headstone and attached to the top of the headstone, which is 150 x 55 wide x 100 long. Protected by a special coating, it can be stored indoors or outdoors for a long time.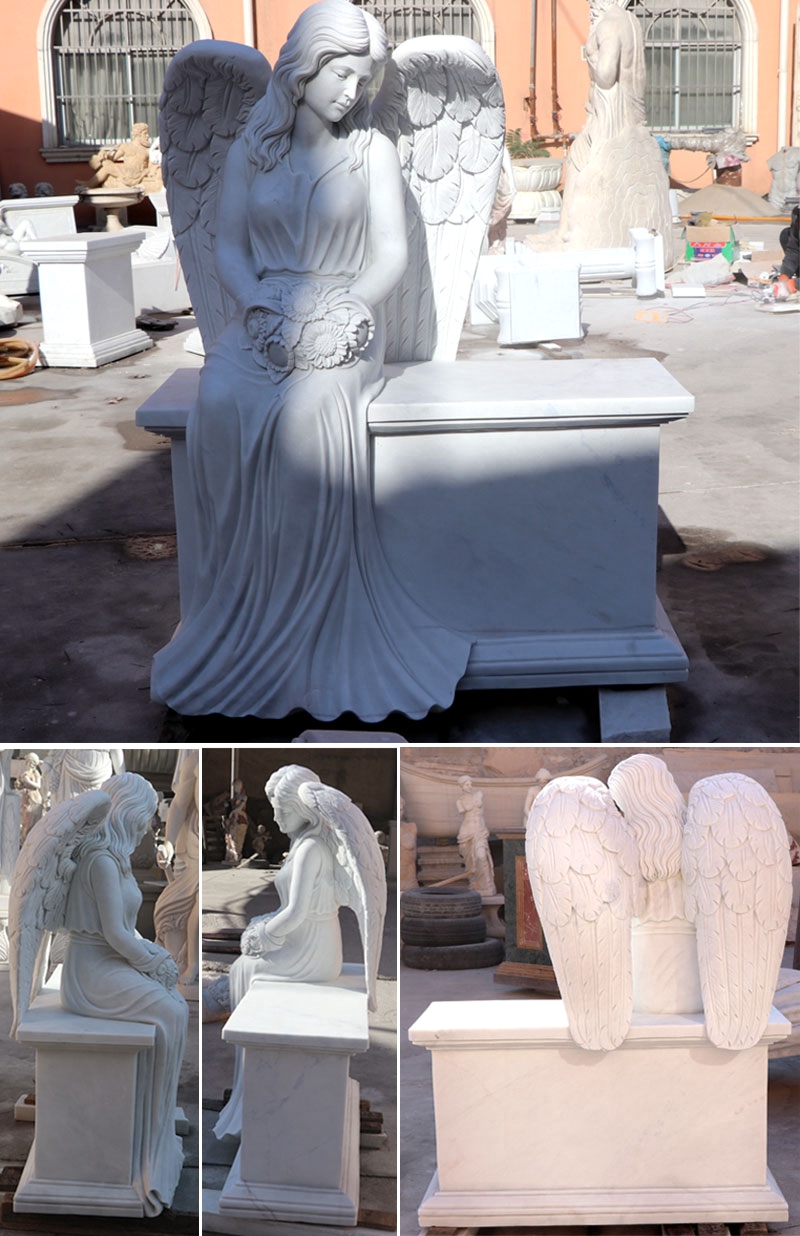 Company Profile
You Fine is a professional marble hand carving manufacturer with a history of more than 30 years. We also produce various types of angelic tombstones. Our factory produces a variety of marble tombstones in addition to angel tombstones, and many others. A cemetery is always a place of grief, and while angels are a bridge to convey feelings, this white seated angel sculpture headstone may be your best bet. If you have your own design ideas, please let us know and we will provide the perfect solution.
The White Sitting Angel Sculpture Tombstone is a monumental tombstone. Perhaps the departure of your lover makes you unacceptable or even difficult to handle, but this tombstone will be a special gift. You can personalize your lover by engraving an obscure verse on a clean, smooth tombstone.