Large Size White Marble Little Angel with Heart Shape Headstone for Sale MOKK-650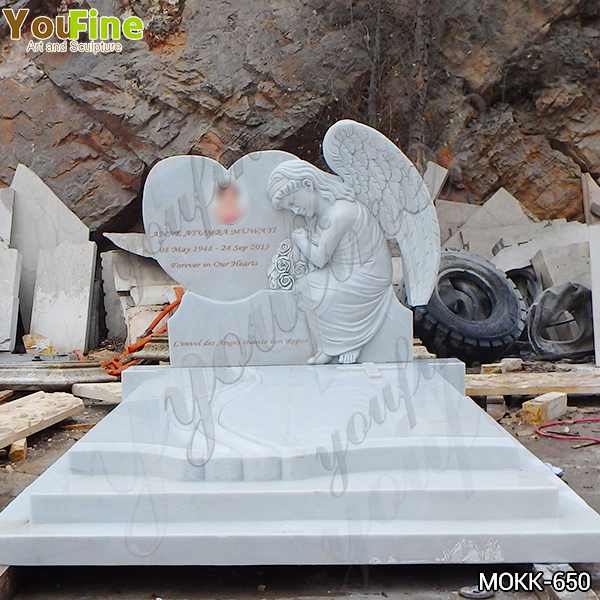 White Marble Little Angel with Heart Shape Headstone Detail
This Marble Little Angel with Heart Shape Headstone is our latest design. Angelic tombstones are the most common kind we see, and they have a special meaning. We believe that our deceased loved ones have become angels, and although they can no longer be with us, they are still living happily ever after in another world. The Angel Gravestone is our best solace for our deceased loved ones. This marble cherub sculpture is made with quality marble ingredients and is all purely handcrafted, it could be left outside for many years.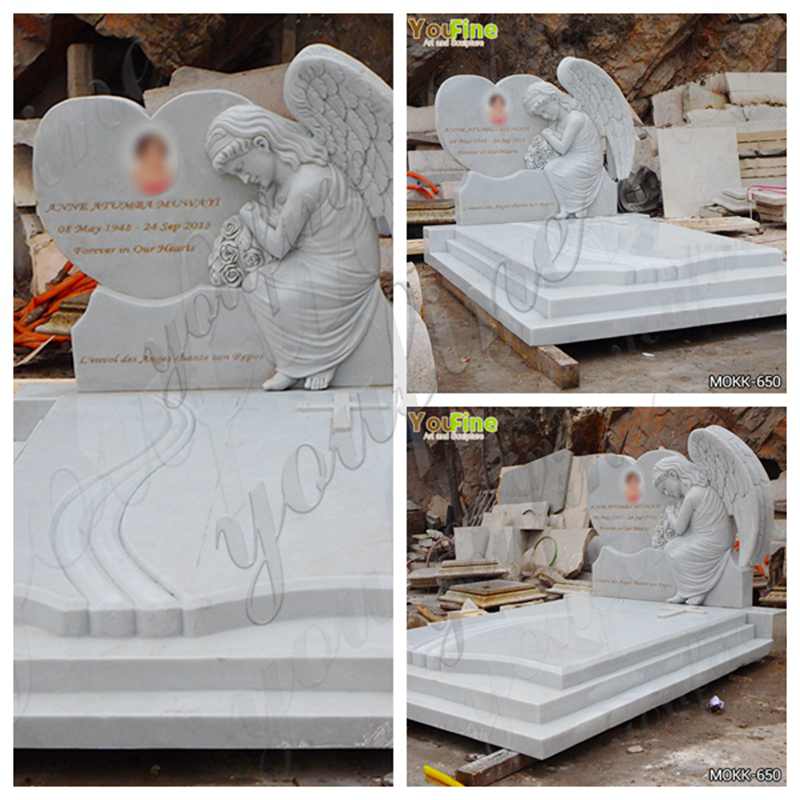 Advantages of Marble Headstones
The marble headstones are polished to give them a smooth and angular appearance.
we all carved the tombstones according to the mold, so it was more accurate.
We could carve inscriptions on gravestones as well as engrave photographs.
The inscriptions on the tombstones are done by mechanical engraving and are in fine type.
All our products are guaranteed to be of high quality. If you have any questions, feel free to contact our staff, we are always waiting for your questions and ready to solve them for you.
6. If you don't like the headstone, please feel free to contact our staff and we can accept custom services.
We have quality after-sales service that could relieve your worries.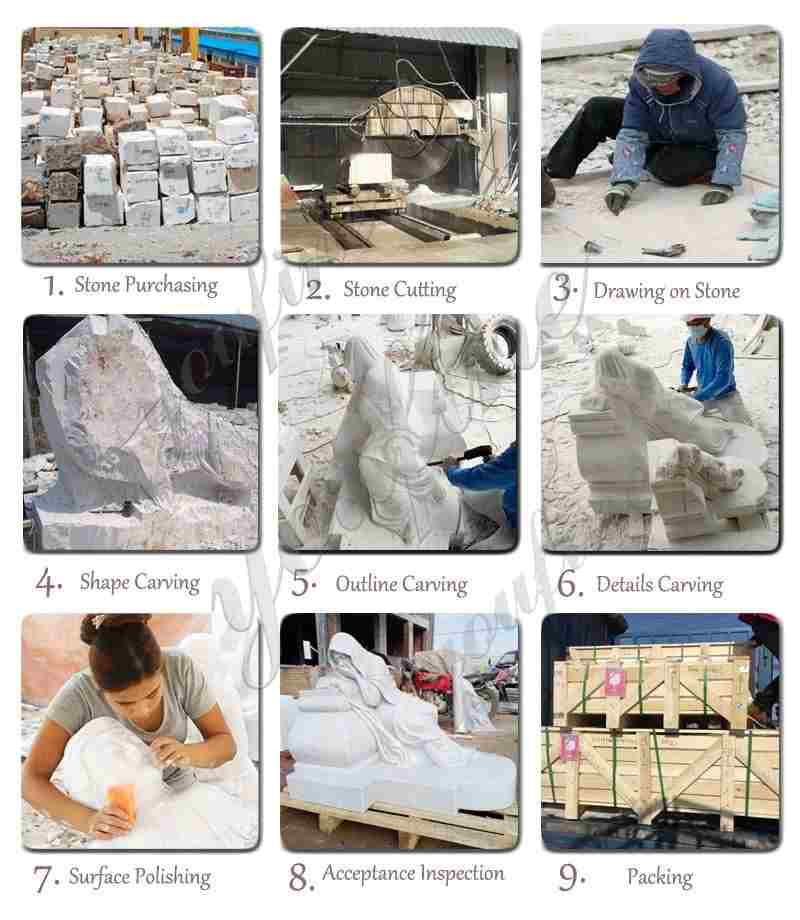 Our Company
You Fine Art Sculpture has many kinds of materials such as Marble Angel Tombstone, common tombstone, angel statue tombstone, flat tombstone, and other materials. In terms of tombstone quality, we have high requirements and our prices are the most competitive. We have more than 35 years of experience in designing various tombstones and believe that we can choose the tombstone that is best for you.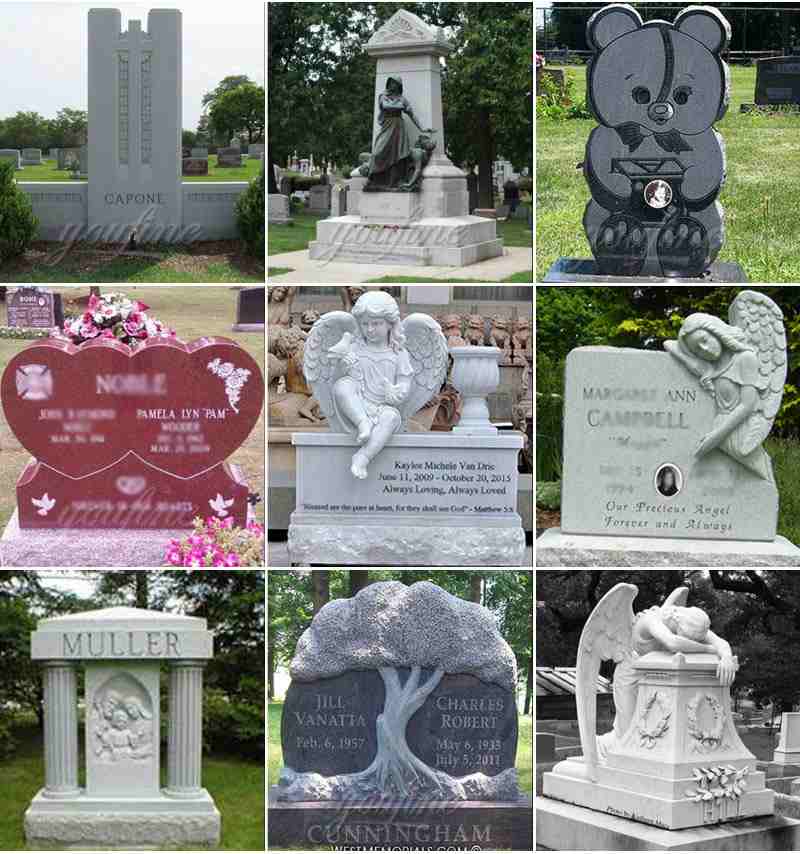 We are so sorry to hear of the death of your loved one. We hope the design of the White Marble Angel Tombstone would ease your grief over the loss of a loved one. Feel free to contact us if you need any help.