Life Size Decorative Catholic White Marble Statue Saint Joseph Statue for Sale CHS-254
ITEM CHS-254
Details of marble Saint Joseph statue:
Sometimes the fast pace of modern life will push us across, and the garden will be a place where we spend time relaxing and enjoying, finding a space to relax in a fast-paced life.
A marble Saint Joseph statue would be your garden the landscape, brings many surprises, using sculpture to decorate your garden or other places, and highlighting the art of living through these fun.
Marble Saint Joseph statue is popular, although there is not much description of Jesus' adoptive father Joseph and mother Maria in the Bible. But it does tell us about his love for God and his love for his family.
It is faith from the marble Saint Joseph statue. He is a 'just man.' It is holy. He listens to the Word of God. His heart keeps accepting the truth contained in the Word of God and let the truth penetrate. The depths of the soul.
Marble Saint Joseph statue, whether placed in your own garden, or in a church or study, add a lot of energy and drama to add breadth and depth to the garden or church.
You Fine also designs and produces many different types of religious sculptures. There is always one that is right for you and will resonate with you spiritually. Here are some other pictures to share with you: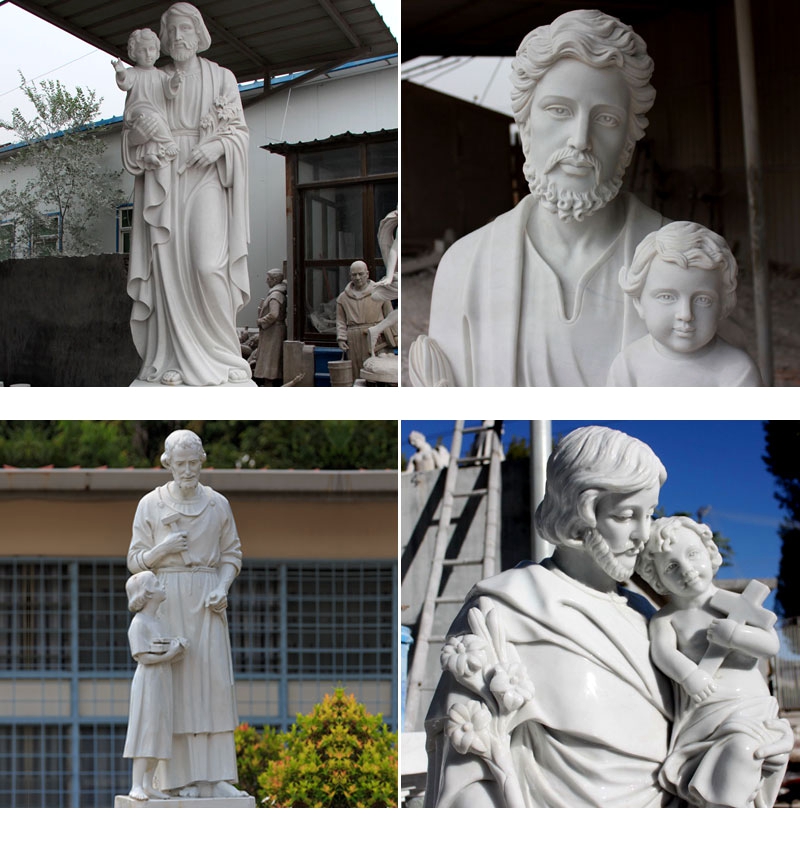 St. Joseph, also known as the worker of St. Joseph, is the patron saint of carpenters and workers. He is the dependent caregiver chosen by God for his beloved son Jesus. Joseph is the patron of the church, father, family and workers. There are two festivals today to express the worship of Joseph. The first festival is March 19, becoming Maria's husband, and the second is May 1, as a Joseph worker.
Packing of marble Saint Joseph statue:
Professional wooden case packaging makes it more secure during transportation. Wrapped in a variety of soft cotton cloth, to avoid damage to the goods due to various collisions and friction on the road. Together with solid support, the goods would be delivered safely to the customer.