Lifesize Marble Monteverde Angel Statue Garden Art Decor MOKK-907
About Monteverde Angel Statue:
YouFine uses pure natural marble for Monteverde Angel statue carving. The angel has realistic curly hair, and we have to make it vivid by the artist. Moreover, this angel has a crown to hold the curly hair tightly. And the angel's posture is very mysterious. She hugged herself in her hands as if to seal herself up. So it looks very emotional. And the image of this angel also gives us a special feeling.
Excellent Artist:
YouFine has excellent artists, and our artists have learned this technique since childhood. Our artist uses deep carving techniques to sculpt a three-dimensional effect. And the angel's dress is very thin, we could see her belly button. The wings behind her are also lifelike, just like real feathers. You could clearly realize that YouFine's artist skills are so superb.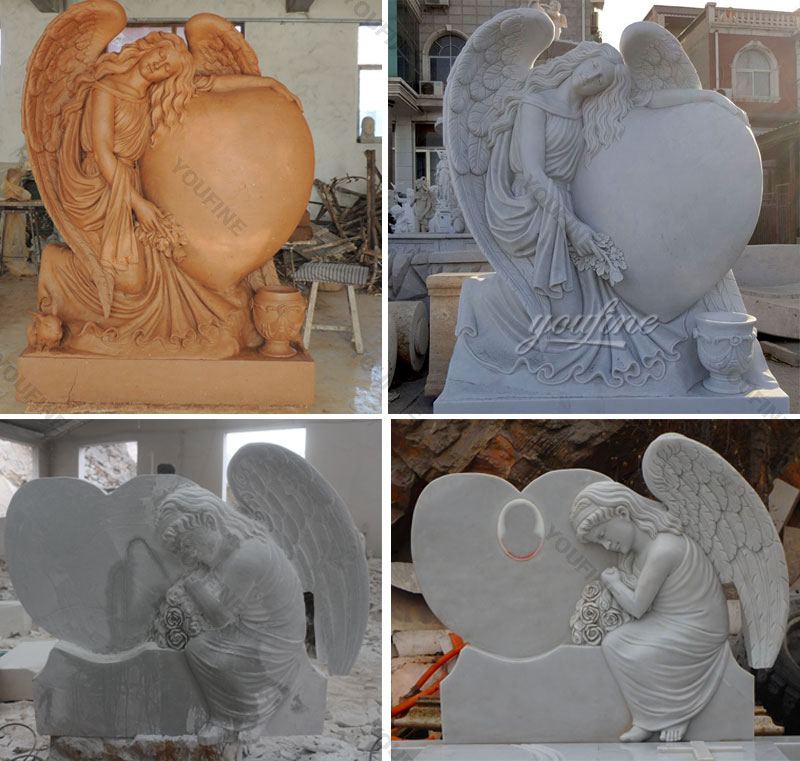 Use Class A Marble:
YouFine Monteverde Angel uses high-grade marble materials. YouFine artists are very picky about the choice of stone. We always insist on using pure natural marble. And YouFine also has a lot of high-quality marbles. We have white Hunan white, Sichuan white, Guangxi white, and imported Carrara marble. Of course, we accept customization, and you could choose any type of marble in any color.
More Choices of Marble Angel Tombstones:
The design of the marble angel tombstone could be customized, and YouFine has a variety of options. Our marble tombstones are handmade by our artists, who need to beat and polish the sculpture little by little with their hands. Because it is handmade, every detail of the sculpture could be handled very well. YouFine has kneeling angel gravestones, crying angel gravestones, and sleeping angel gravestones.
So choose YouFine, we would provide you with the best quality marble tombstones and the best service. If you have any needs, please contact YouFine immediately.