Lowest Price Large Size White Marble Kneeling Angel Headstone Design MOKK-571
Kneeling Angel Headstone Detail:
Our marble angel memorial monument consists of a kneeling angel and a marble foundation. This female angel had her head bowed and her eyes closed, looking very sad. She also held a cross in both hands. This marble angel tombstone is our newest design. It is beautifully designed and handmade. We could clearly see the facial expressions, hair, and wings of this angel. This marble angel tombstone is of high quality and it could sit outdoors for many years.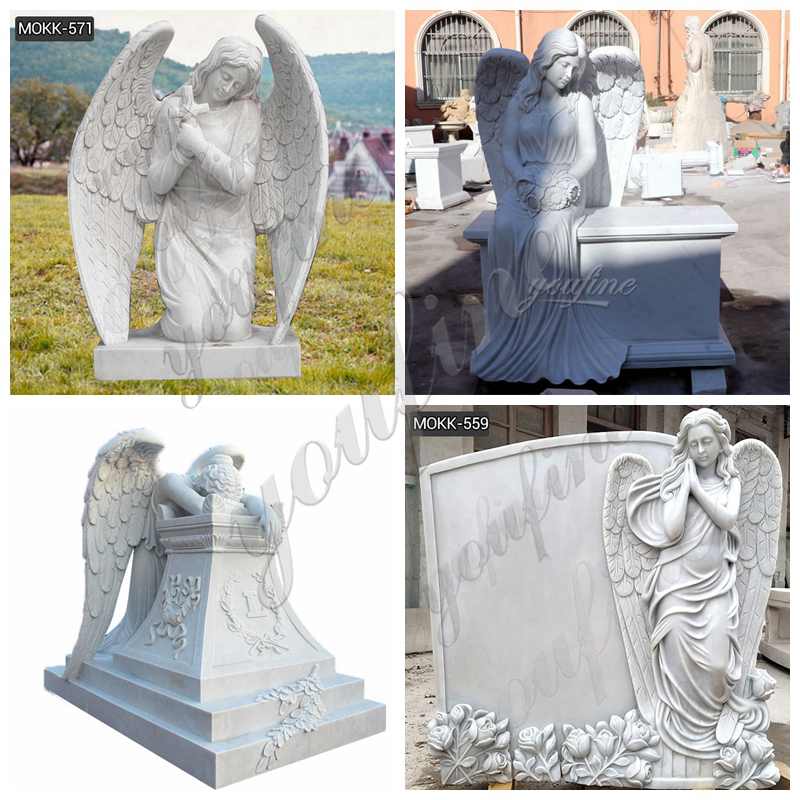 The Advantage of Our Marble Tombstones:
1. The Marble Angel Tombstone has been polished to make them look smooth and angular.
2. We are all carving tombstones according to the mold, so it is more accurate.
3. We can customize portrait photos on tombstones, or attach ceramic photos.
4. The letters carved on the tombstone are completed by mechanical carving, so the font is more exquisite.
5. All our products are guaranteed high quality. If there is any problem, you could contact our staff at any time, we are waiting to solve the problem for you at any time.
6. If you do not like this style of tombstone, please feel free to communicate with our staff, we could accept customized services.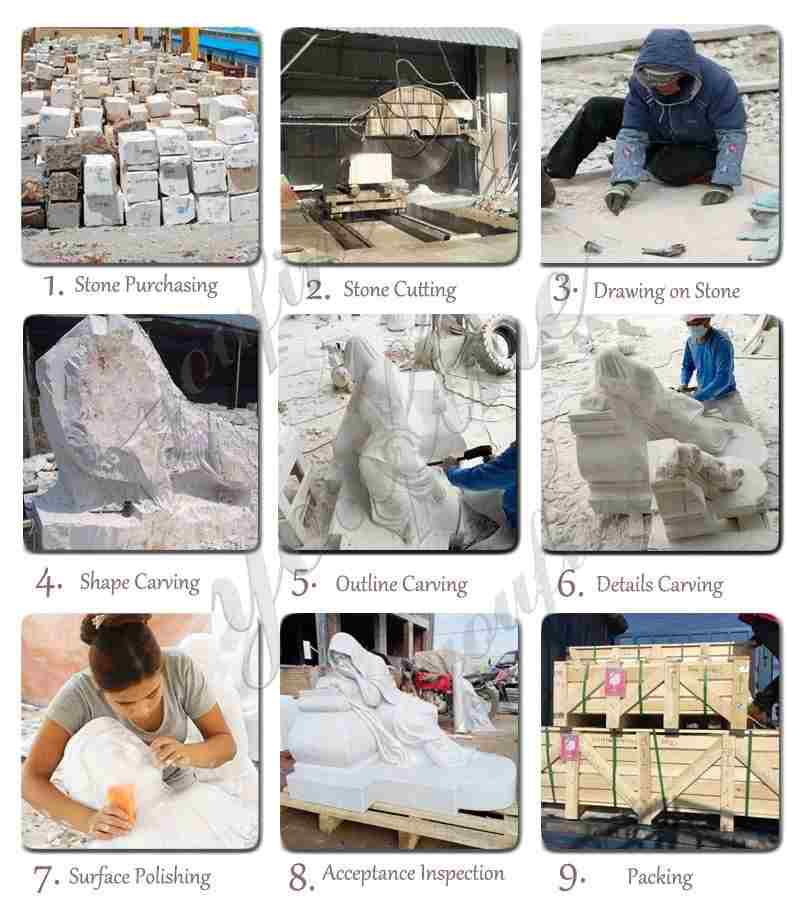 More Product Shows:
YouFine Art Sculpture has many kinds of materials such as marble tombstones, common tombstones, angel statue tombstones, flat tombstones, and other materials. In terms of tombstone quality, we have high requirements and our prices are the most competitive. We have more than 35 years of experience in designing various tombstones and believe that we could choose the marble angel memorial monument that is best for you.
We are so sorry for your loss. We want to do something to ease your grief, and this newly designed marble angel tombstone is the best way to comfort a loved one who has passed away.