Natural Stone Sitting Angel Cemetery Monument with Bench for Sale MOKK-98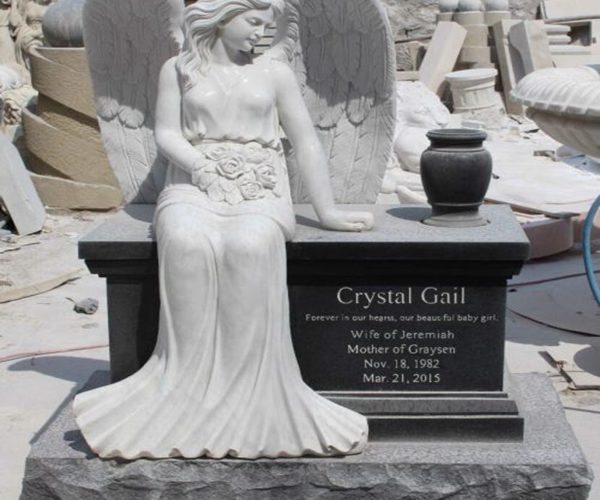 ITEM:MOKK-98
Details of sitting angel cemetery monument :
Time is everything, but what is lacking now is respect for time, and here we have a sitting angel cemetery monument that can help you recover your memories and leave time. It was created by our art design team, depicting an angel, sitting quietly on the tombstone, love and companionship. Holding a bouquet of roses in the right represents the most sincere blessing. This is the eternal guardian.
The cemetery also has many different names, such as memorial stones, grave markers, gravestones, and tombstones, all of which function together to commemorate the deceased.
In the Jewish and Christian faith, the angel's tombstone statue depicts one of God's most sacred creatures. The believer believes that God created an angel in front of human beings, and the angel will become the middleman or messenger between man and God will help lead those who are dead to heaven.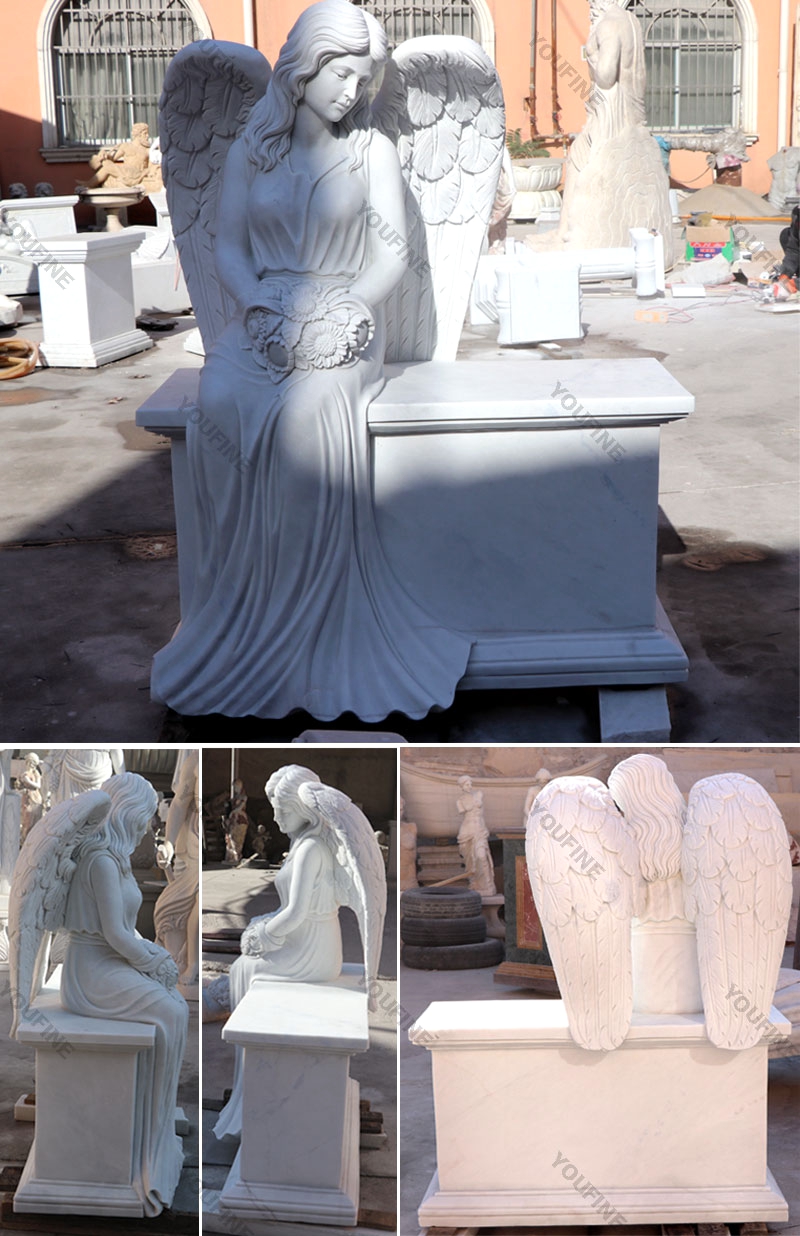 The sitting angel cemetery monument  is a touching gift and a way to share your true feelings. You can remember your friends and family affectionately and reflect your love for them. And this will be a place with many special memories. You can make some beautiful marks, scriptures, poems or other personalized information on the tomb to show respect for any party in your family, mother, father, Grandparents, children and even beloved pets.
The factory of You Fan was established in Quanyang in 1983 – the famous hometown of marble production, the origin of carving skills, we love it, respect it, and pass it on better.
Since our inception, we have been immersed in manufacturers, traders and exporters of granite slabs, marble, slate, granite and more. These products have been widely praised by customers for their excellent engraving skills and perfect quality.
About sitting angel cemetery monument 's production process:
The first is a design concept of our customers, which is perfected by our design team. The model made with the mud film is continuously modified until the customer's satisfaction, and then our master will carry out the next production and engraving.
The tombstones and statues are treated separately, except for the parts that need to be engraved, and the rest are polished. This allows the tombstone to be preserved for a long time.