Natural Stone Sitting Angel Cemetery Monument with Bench for Sale MOKK-98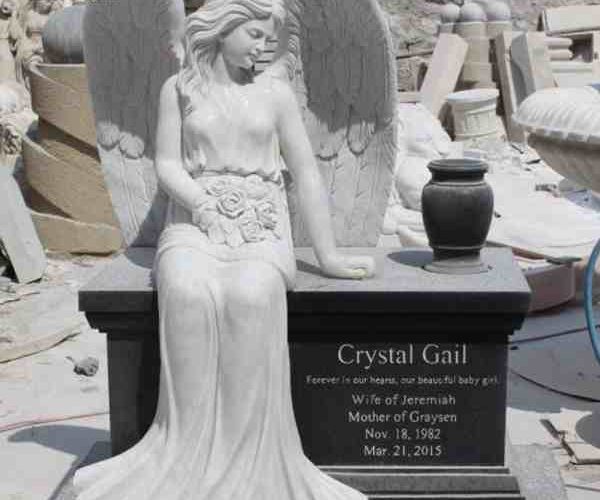 Details of Sitting Angel Cemetery Monument
This Marble Angel Tombstone was created by our artistic design team and depicts an angel, sitting quietly on the tombstone, which represents love and companionship. The angel holds a bouquet of roses in his right hand, representing the most sincere blessings. There are also many different names for cemeteries such as memorial stone, tombstone, tombstone, tombstone, tombstone, etc., which serve to commemorate the deceased together. In both Jewish and Christian beliefs, the tombstone statue of an angel depicts one of God's most holy creatures. Believers believe that God created an angel before mankind and that the angel would be the mediator or messenger between man and God to help guide those who die to heaven.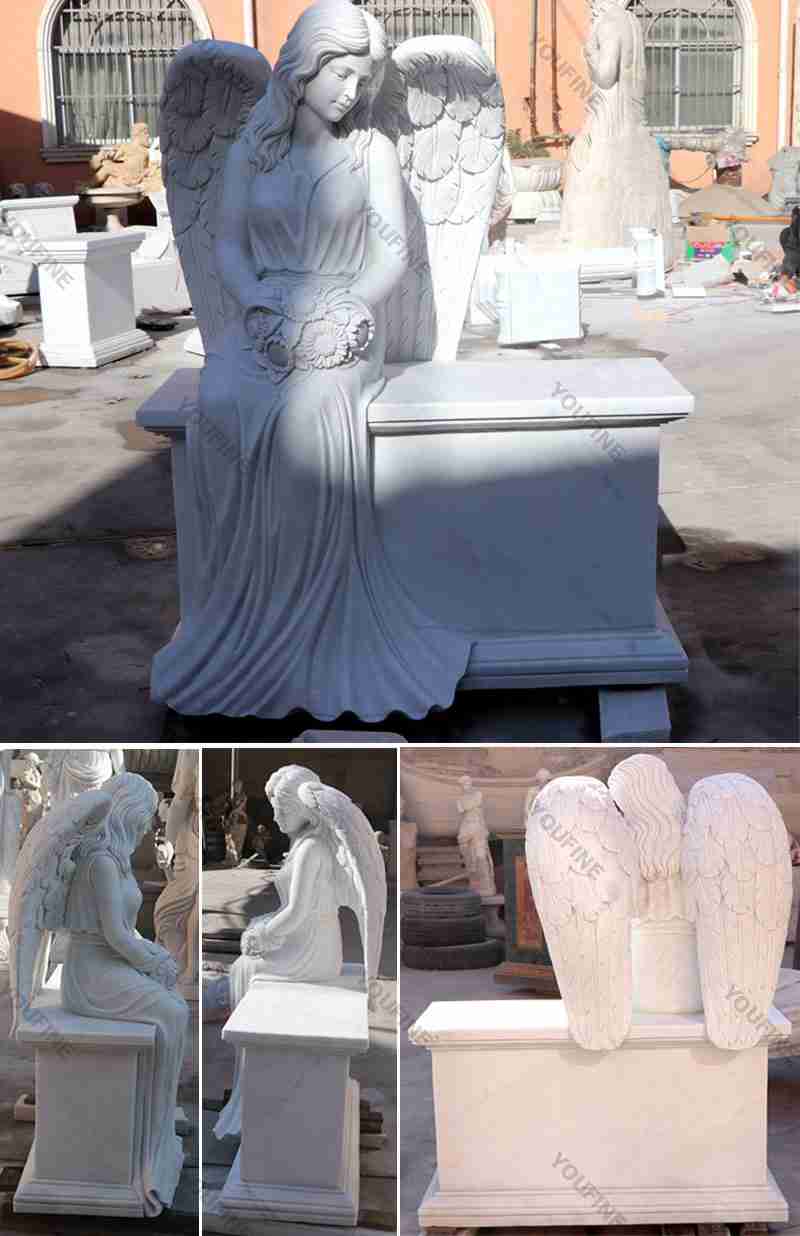 Why Choose the Marble Angel Tombstone?
The Angel Cemetery Memorial is a touching gift and a way to share your true feelings. Here, you can fondly remember your loved ones and reflect your love for them. And it will be a place with many special memories. You could make some beautiful markers, verses, poems or other personalized messages on the gravestones to honor any party in the family, mothers, fathers, grandparents, children, or even beloved pets. And our marble angel tombstone is of high quality, which could be left outside for many years without damage.
Production Process
First, the client needs to provide their own design concept, which is then refined by our design team. We will keep in communication with our customers, making constant modifications until they are satisfied, and then our master will do the next step of making and carving. This is the approximate process of making this marble angel tombstone. Our Sitting Angel Cemetery Monument is made with a rigorous process, and we use high-quality marble materials. This allows the headstone to be preserved for a long time.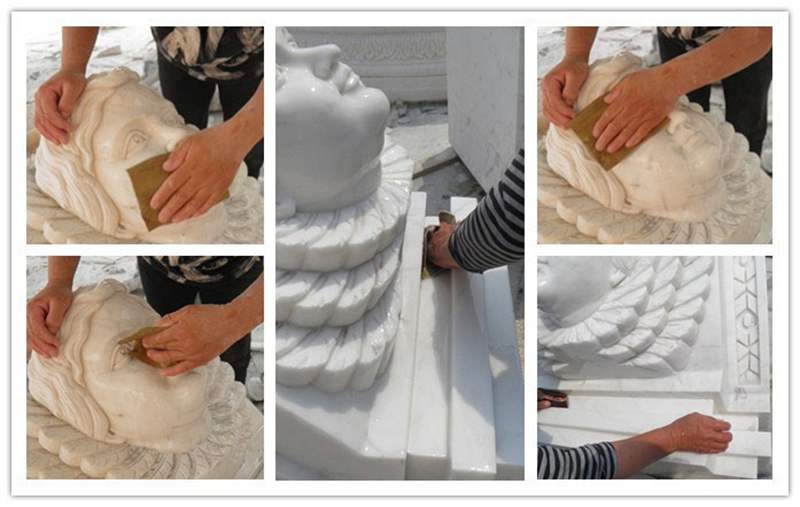 Company Profile
You Fine Art Sculpture was founded in 1983 in Qu Yang, the famous marble production town. We love it, respect it, pass it on better, and since its inception, we have been immersed in the production, trade, and export of granite slabs, marble, slate, granite, and other products. These products have been widely praised by customers for their skillful engraving and perfect quality.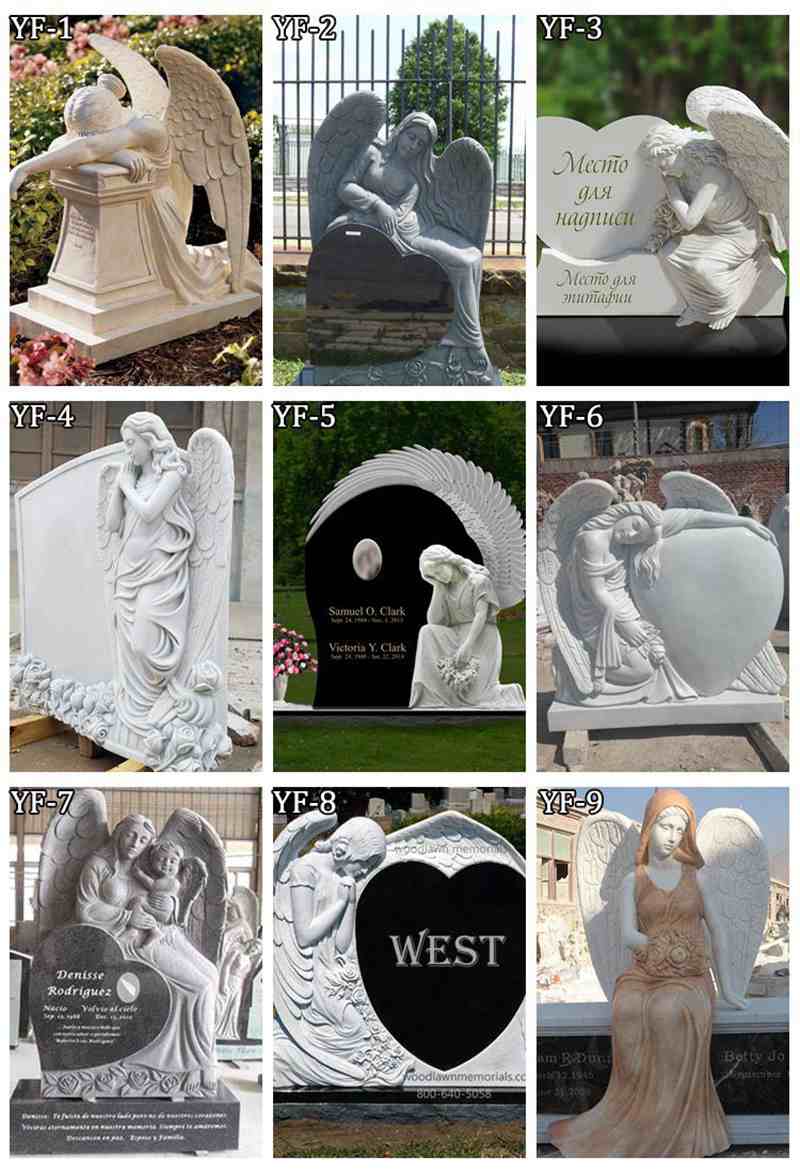 If you have any questions about this marble angel sculpture, you are welcome to come and ask. We are always waiting to answer your questions.