Outdoor Decoration Religious Sculpture St Francis Marble Statue With Animals CHS-255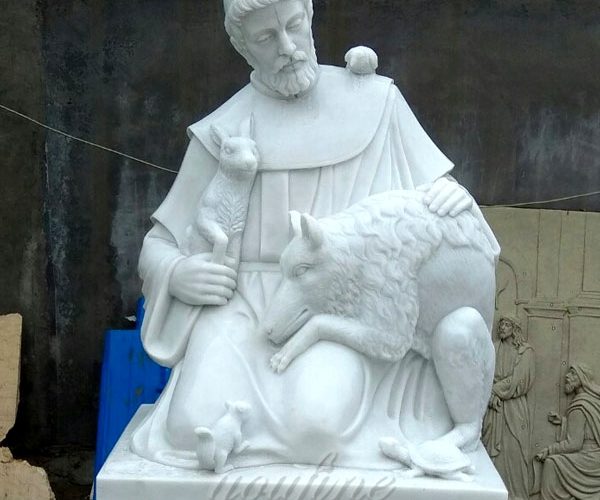 ITEM CHS-255
Details of St Francis marble statue:
This St Francis marble statue is the perfect way to express your love for nature. St. Francis is the patron saint of animals and nature. He sits on the ground and plays with natural creatures.
A small bird perched on his shoulder, squirrels and turtles were around him. There is a wolf in the left hand and a rabbit on the right. The picture is very harmonious and beautiful. The details of this statue are very clever, it would become a unique decoration in your garden, it will touch you and the hearts of nature lovers everywhere.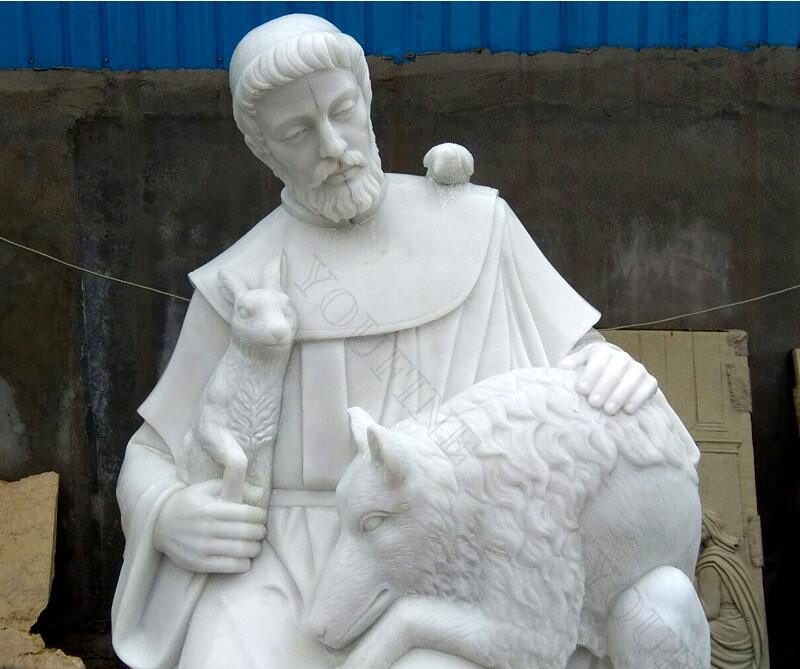 The St Francis marble statue is engraved with a variety of animals from nature, and the animals are full of dependence and worship. He is a monk of Italian Catholics, a patron of missionaries and animals, and one of the most respected spiritual figures in history. This Catholic idol is a long-lasting belief figure and an eternal guardian.
The size of this St Francis marble statue is normal size, but it could be changed according to your needs. About color: There are many marble colors to choose from. About decorative elements: small animals in the statue, tables and pedestals to customize your statue. If you have your own design ideas, please provide us with photos. We have a professional design team and skilled craftsmen, so that your satisfaction is our aim.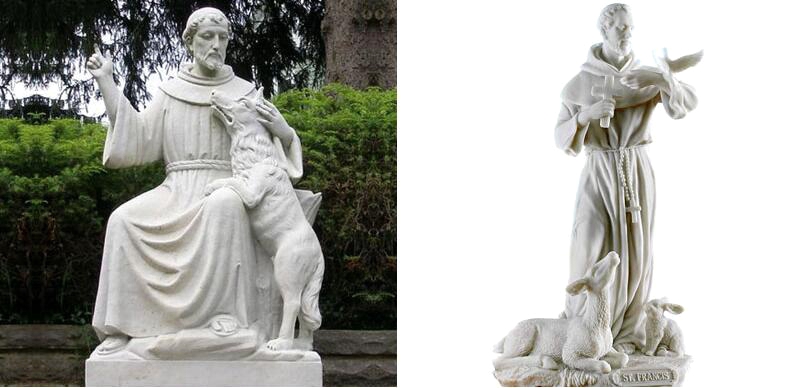 The St Francis marble statue is hand-carved by us. The statues of You Fine are handmade by high quality materials and techniques. We also produce statues of many religious types, Jesus, the Virgin Mary, the Holy Family, etc. Here are some pictures to share with you.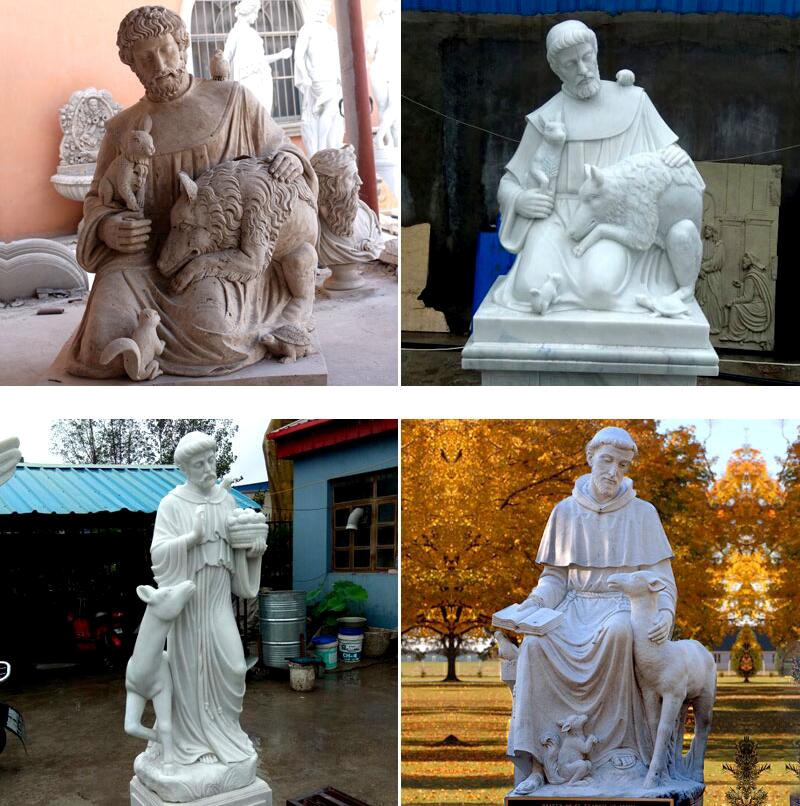 This St Francis marble statue, wolf, rabbit, squirrel and other small animals accompany him to play, would bring the tranquility of nature to your private residence or garden reserve. Adding beauty to any garden or outdoor area is also a great way to bring birds and nature to the backyard, and it would surely resonate with your heart.