Where to Buy Customized Hand Carved Gray Granite Baby Headstone with Bear MOKK-646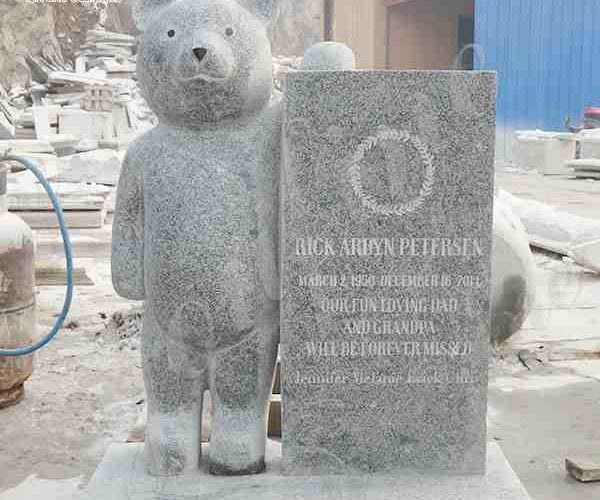 Why Choose Granite Baby Tombstone?
This is a very Cute Granite Baby Tombstone with Bear, which is suitable for a baby design. We used a quality granite material for this tombstone, which is known to be a very hard stone that can sit for many years in harsh outdoor environments. The design of this adorable tombstone is to the liking of many children, and we think it's important that we give them our favorite gifts even if they are untimely to pass away. At the same time, we hope that the child's loved ones will be able to choose the right headstone for the child to ease inner grief.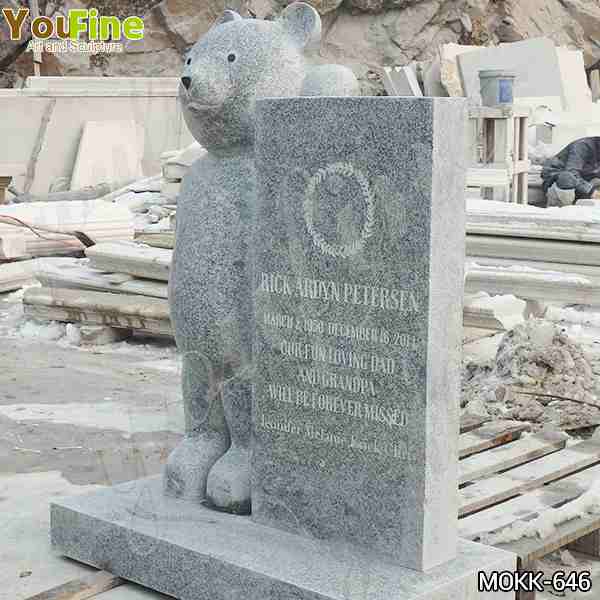 Our Advantages
We all carved according to the mold, so the carved tombstones are more accurate.
We can customize the portrait on the tombstone, or we can attach a ceramic photo.
The inscriptions on the tombstones are engraved by machine, so the font is more beautiful.
All our Hand Carved Granite Baby Headstone are guaranteed to be of high quality. If you have any questions, feel free to contact our staff, we are always waiting for you to come and solve your problems in time.
Packaging and Shipping
Our packaging is also sturdy. The wood is 3 cm thick, twice as thick as regular packaging. For different items, we have different packaging solutions that will protect the aesthetics of the items during transportation, as for the transportation of Granite Baby Tombstones, we will generally choose to transport them by sea, but other transportation methods such as air are also available. Our nearest port is Tianjin, China, of course, if you choose another port is also possible, for the usual figure sculptures we can ship within 30 days.
Once again, we are deeply sorry for your loss. We very much understand your pain and we want to help you to the best of our ability and hopefully give you the most comfort. Please feel free to contact us if you have a need.