White Marble Headstone Cemetery Monument with Female Statue for Sale MOKK-560
Marble Headstone Cemetery Monument with Female Statue Detail
There is a woman in front of this marble tombstone. She leaned on the tombstone, covered her face with her left hand, and put her right hand on the edge of the tombstone. There was a flower on her leg. She looked sad because of the departure of a loved one or a loved one. This sculpture is a very vivid description of the sadness of people losing their loved ones.Our white marble upright tombstone is handmade, so it's extremely rugged and can survive for many years in extreme weather conditions, providing lasting respect for your loved ones. Our marble tombstone designers are always engaged in the carving of marble sculptures, which can vividly depict the sad movements and expressions of characters.
The Advantage of Our Marble Tombstones
1.The marble tombstone have been polished to make them look smooth and angular.
2.We are all carving tombstones according to the mold, so it is more accurate.
3.We can customize portrait photos on tombstones, or attach ceramic photos.
4.The letters carved on the tombstone are completed by mechanical carving, so the font is more exquisite.
5.All our products are guaranteed with high quality. If there is any problem, you can contact our staff at any time, we are waiting to solve the problem for you at any time.
6.If you do not like this style of tombstone, please feel free to communicate with our staff, we could accept customized services.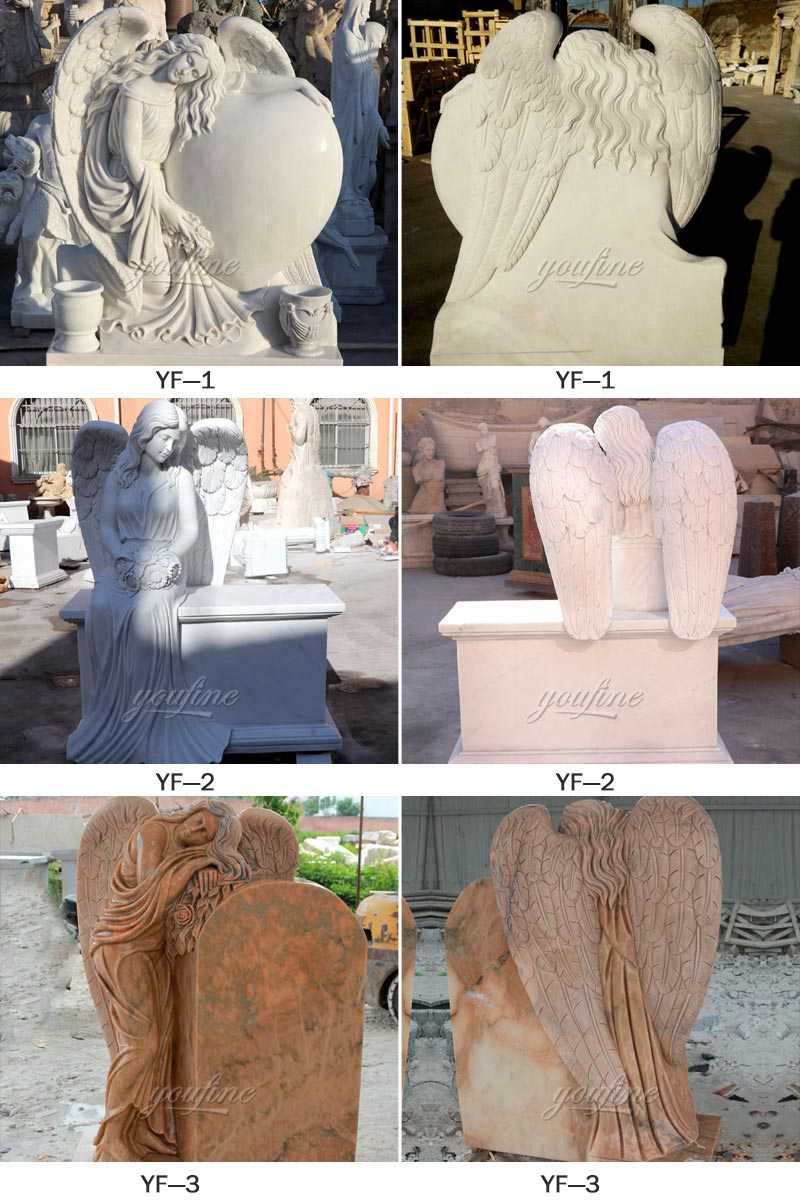 Customer Feedback
When making marble tombstones with figure, we constantly communicate with customers for feedback, and provide many customers with photos of the production process for confirmation. When most of our customers received our marble tombstone sculptures, they were very satisfied. So we got a lot of good reviews.
Our marble headstones with female have excellent craftsmanship and guaranteed quality. If you have any needs, please contact our staff.