Black Marble Abstract Guardian Angel Gravestone Monument for Sale MOKK-976

Angel Gravestone Tombstone Introduction:
This black angel gravestone is made of natural black marble. The abstract three-dimensional design looks stylish. In front of the tombstone is an angel holding a disc, and the group of this disc is like a medium for traveling through time and space. We could imagine that this carefully polished angel tombstone could send the best wishes to your family and friends. The most special thing is that the commemorative characters engraved on the surface of the tombstone could be customized.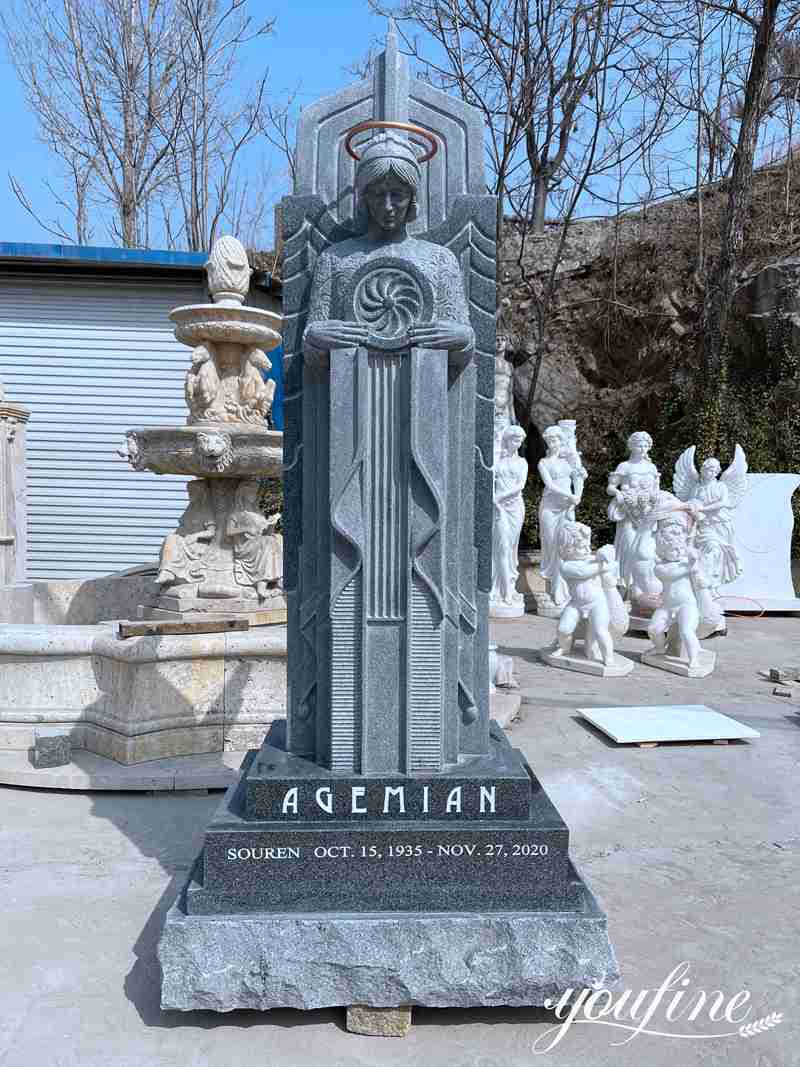 This marble tombstone would definitely convey the thoughts of loved ones. Of course, angel wings, our artist also made a special design. Obviously, the angel's wings are in the shape of a regular forehead, which is not only stylish but also very safe. In addition, high-quality natural marble could preserve the memory of the deceased for a longer period of time. All the artisans and designers at YouFine are dedicated to providing all clients with the best quality guardian angel headstone.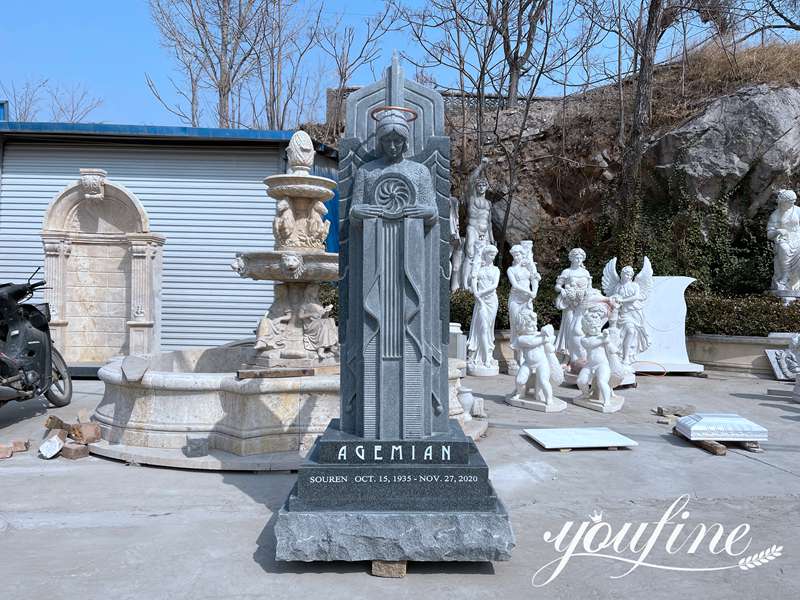 More Angel Tombstone Designs:
Here you have thousands of reasons to choose YouFine Factory. First, we have a variety of tombstones, materials, colors, and designs to customize. Second, the text engraved on the black marble tombstone uses high-tech machinery to meet your needs. If you like ceramic photos, you could even personalize them. Finally, the YouFine factory has over 38 years of experience in providing you with high-quality sculptures at great prices!
In addition to this black marble tombstone, YouFine Factory also offers a variety of tombstones for you to choose from. Whether the material is natural white marble or granite, we could meet your needs. Like angel tombstones or normal tombstones, there are character tombstones. Thousands of angel wings headstone designs give you an abundance of options. Of course, we also have many family tombstones and burial designs for you to choose from.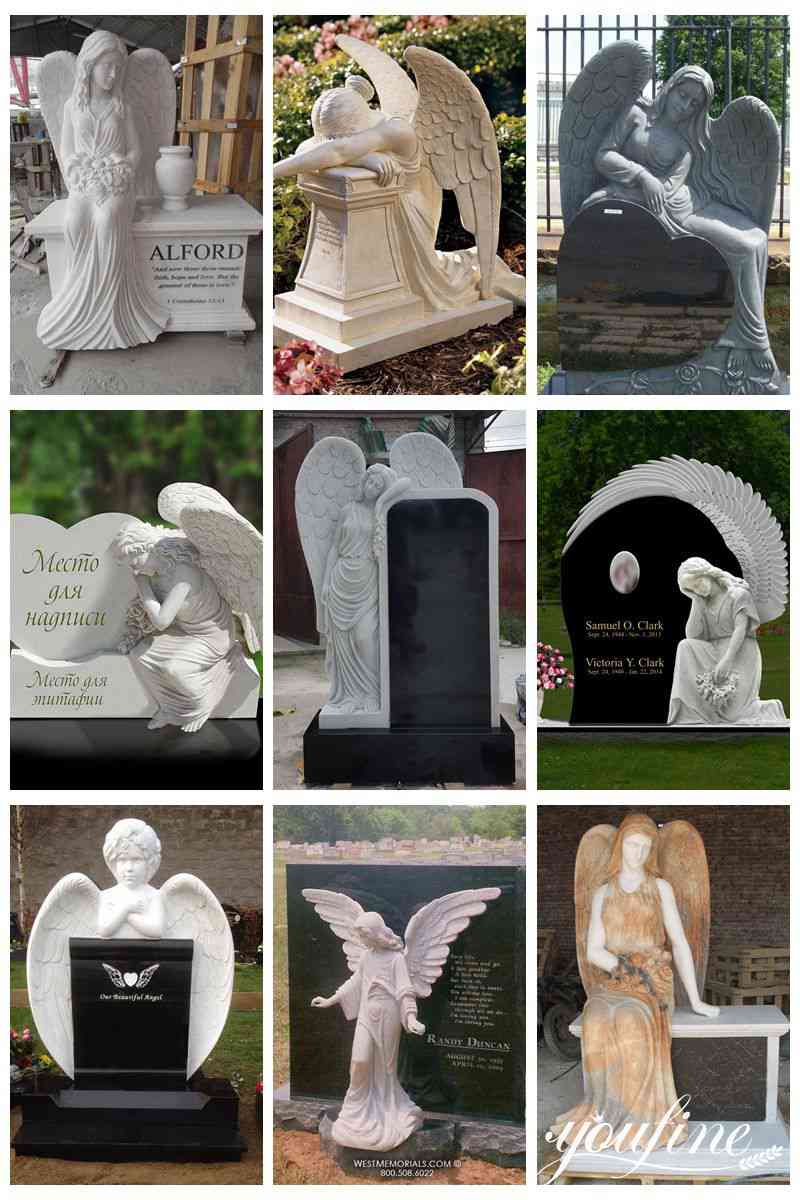 Perfect Packaging and Years of Export Experience:
Our skilled team would organize the design, packaging, and installation of your angel monument, including this black granite monument, to exacting standards. For example, we use wooden boxes of at least three centimeters to ensure that the angel monument's statue is intact. Plus, full insurance is provided to keep you safer. We are the leading sculpture factory and exporter in Quyang City, the famous hometown of sculptures. We have a professional working team and designers. As a professional marble carving factory, our products have covered more than 30 countries including the United States, Germany, Italy, Australia, France, Russia, the United Kingdom, Romania, Cyprus, Ireland, Kuwait, Greece, and Malaysia. In these countries, our products are very popular with customers.
If you need a high-quality black angel marble tombstone, please feel free to contact us for more information.