Black Marble Personalized Memorial Angel Statue Headstone Factory Supplier MOKK-755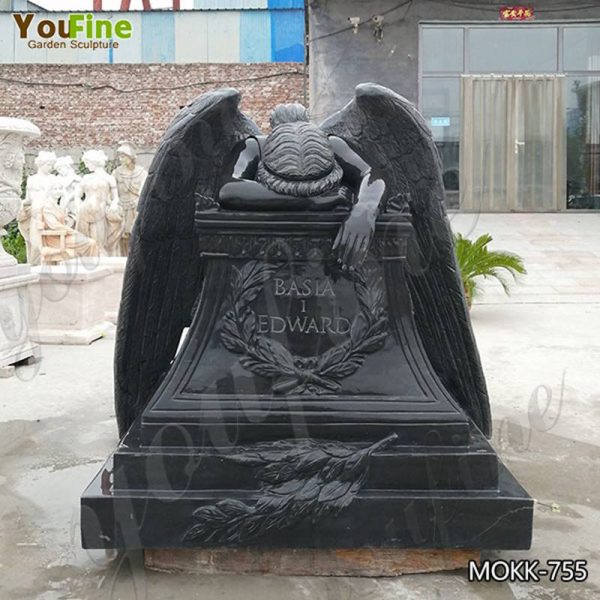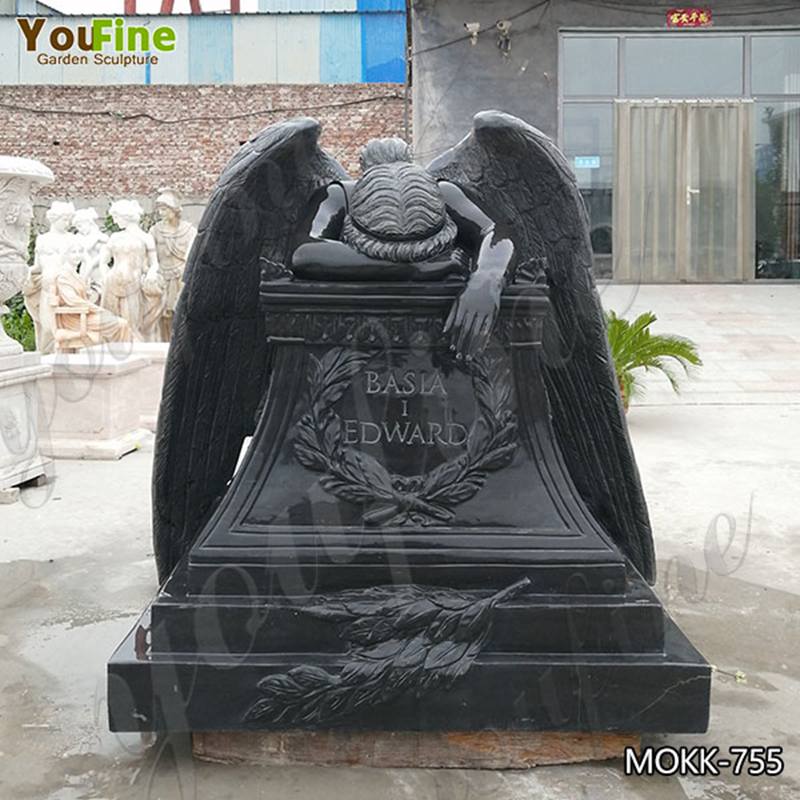 Personalized Memorial Angel Statue Introduction:
This amazing personalized memorial angel statue. As tombstones are so delicate and classic, our marble tombstones would accompany deceased loved ones for a long time. A delicate black angel lies on top of a trapezoidal tombstone. And on the tombstone, we could engrave any pattern and font you want for you. Of course, our artists are all hand-carved. They have been carving tombstones in a variety of styles for decades, so there is no doubt that they put their energy into the detailed carving of tombstones. Then, without a doubt, you would get an impeccable angel tombstone.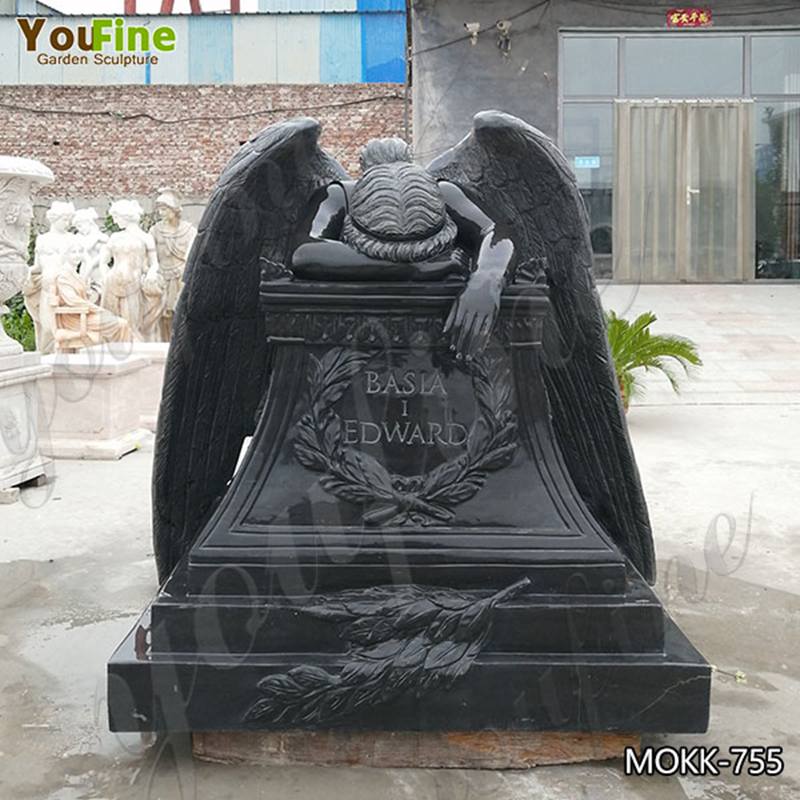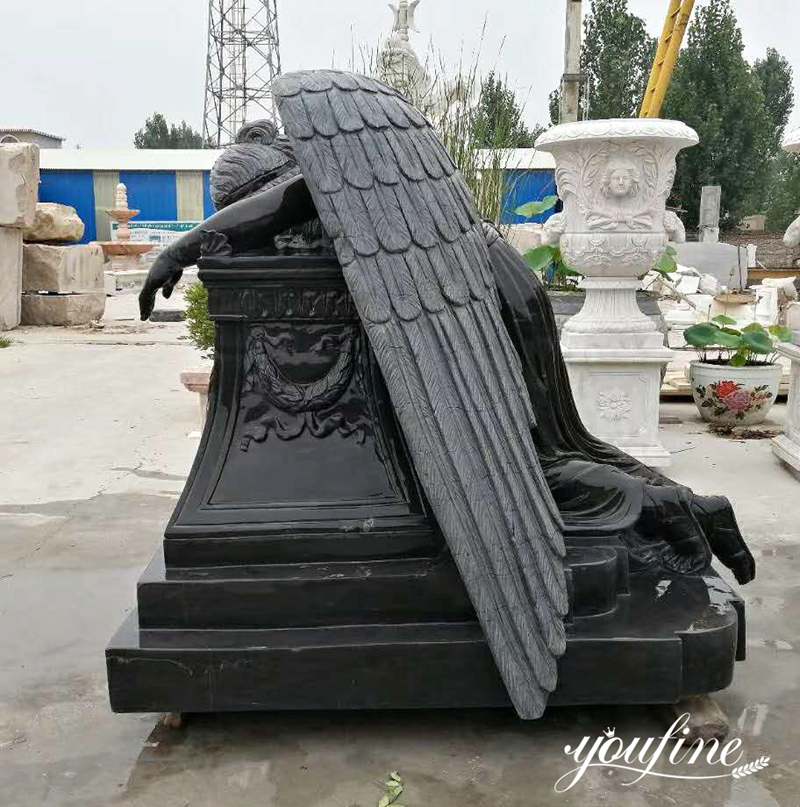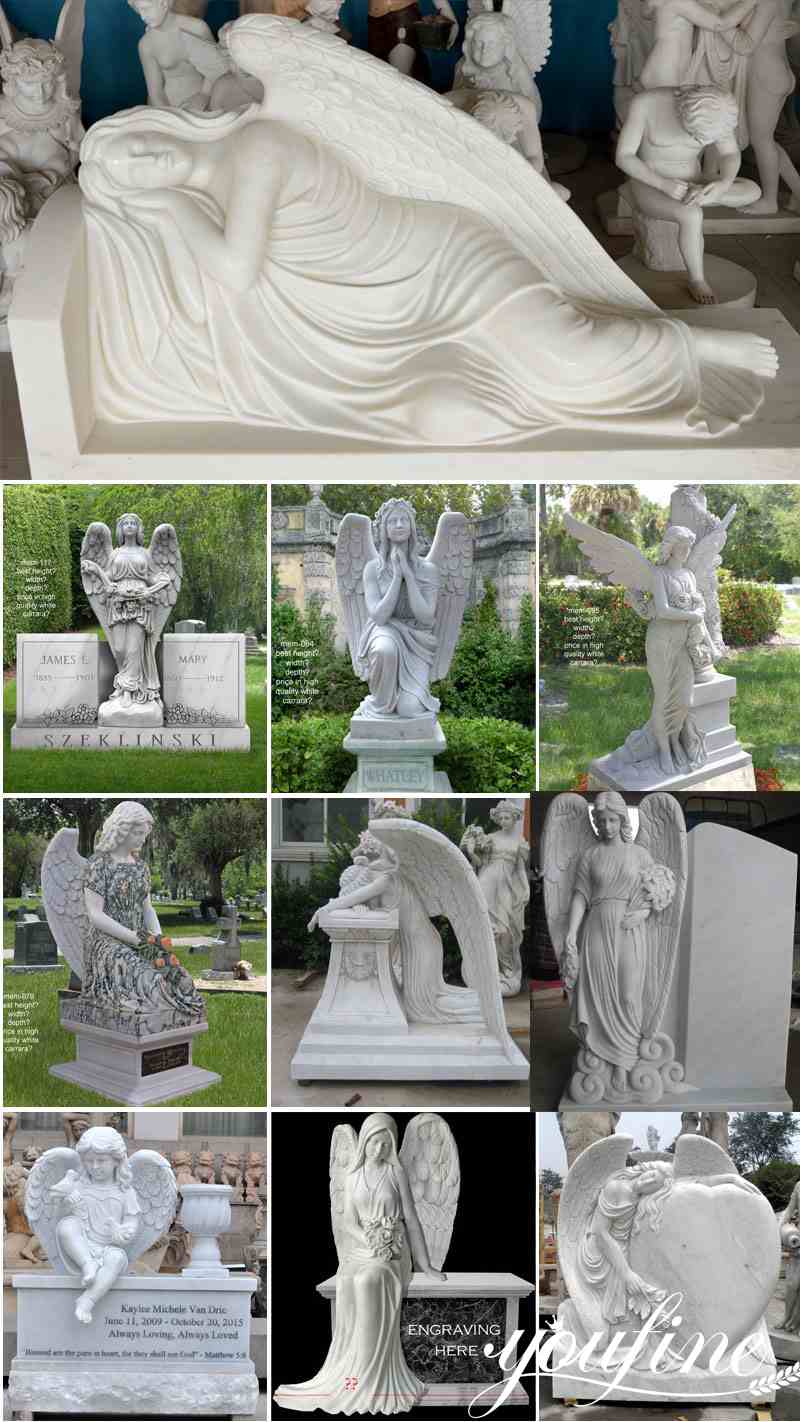 Natural High-quality Marble:
YouFine selects high-quality natural marble carving angels in memory sculptures. Our artist chose black veined marble, somewhat white veined. The main feature of this marble is that it is hard and very smooth after grinding. Of course, there are some fine line textures on the surface of this black marble. These marble lines are considered a unique feature of this marble. Our artists are able to process in the traditional way with the latest machinery and polish with natural waxes. Moreover, in the polishing process, we tend to respect the essential characteristics of marble stone. Therefore, you would see a one-of-a-kind angel statue gravestone.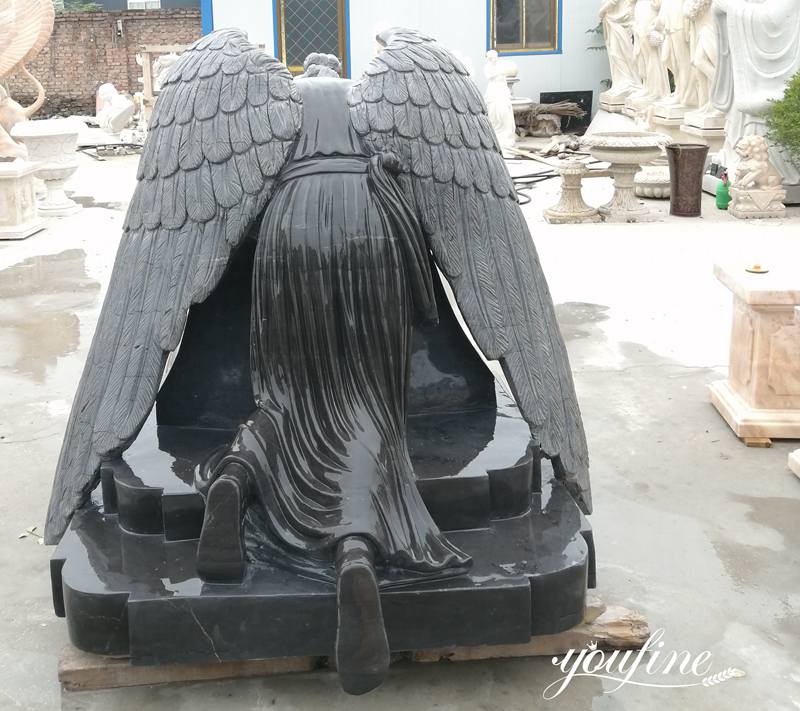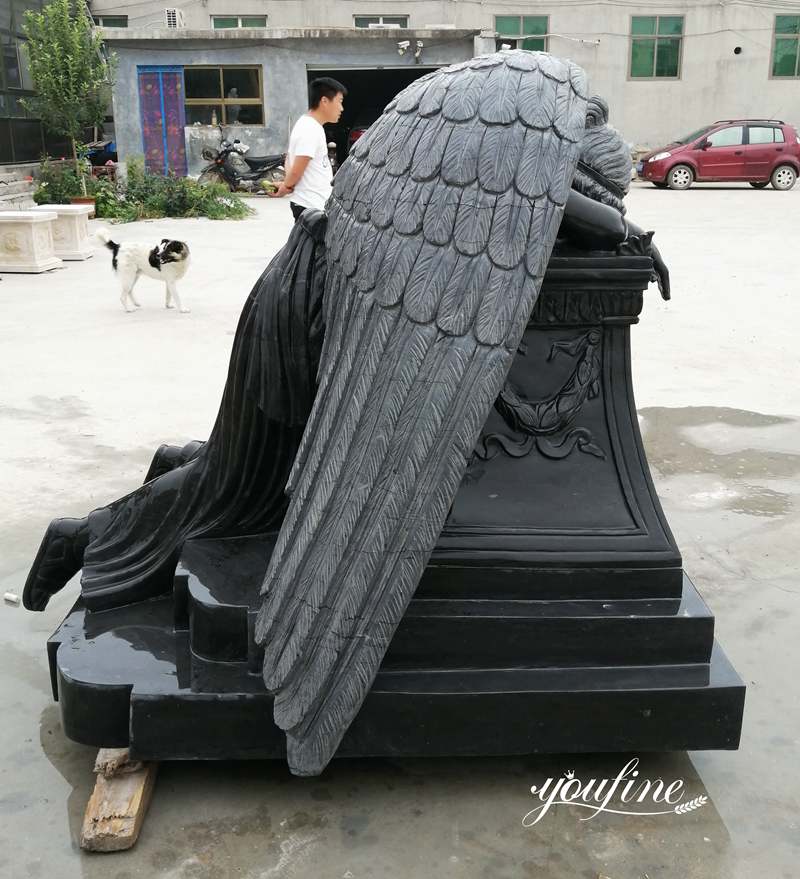 Proper Maintenance of Natural Marble Tombstones:
In order to properly maintain this marble angel headstone, it is recommended not to pour acidic substances on it. Examples are sparkling and/or alcoholic beverages, oils, wines, vinegar, and citrus fruits. Of course, if it is accidentally stained, it should be removed immediately so as not to affect its polishing effect. Then when cleaning, it is recommended to use mild detergents that do not contain thinners or caustic substances. Also, you could regularly polish and wax the surface of your marble products with a special wax. This approach could maintain the surface gloss of the angel statue gravestone.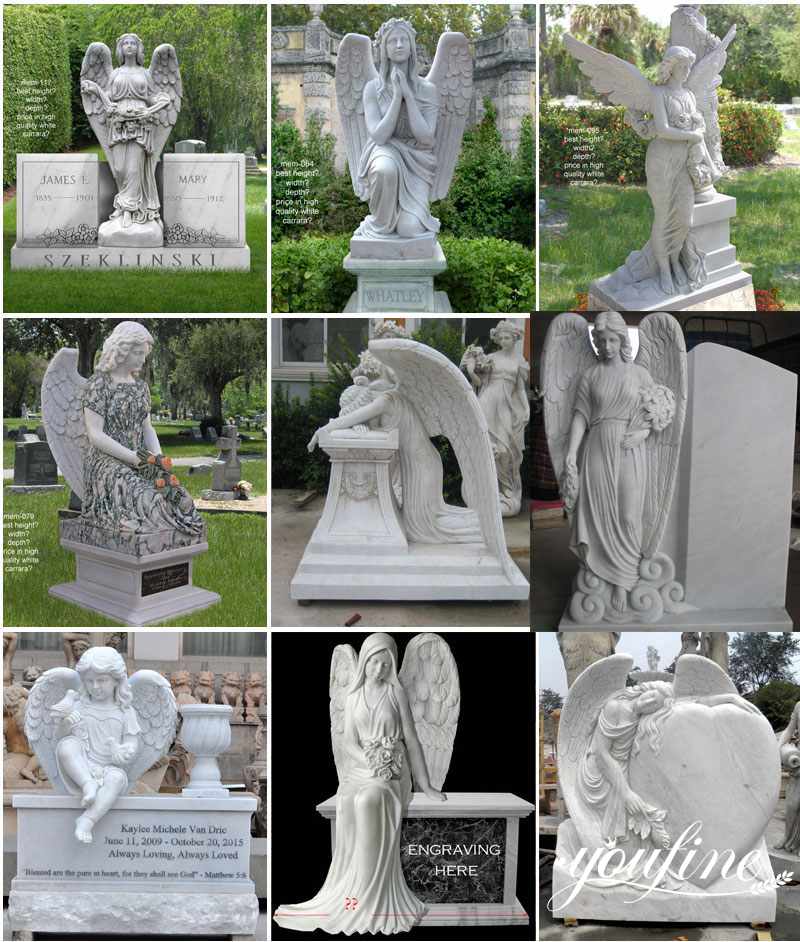 If you want to carve a beautiful angel tombstone sculpture for a loved one. Then YouFine, this black-winged angel sculpture, is your best choice. We would use our most sincere heart to carve a satisfactory tombstone for you. YouFine's angel tombstone would accompany the deceased. Of course, such a beautiful tombstone would also bring us spiritual comfort. If you like this angel in memory sculpture please contact us immediately.