Custom Black Granite Tombstone and Monuments for Sale MOK1-006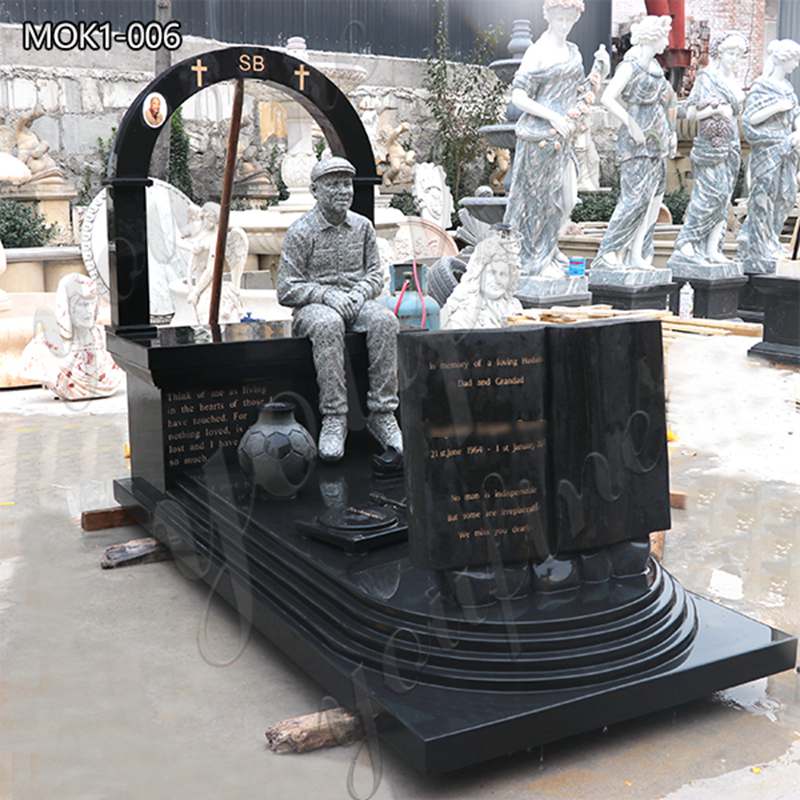 Human beings have experienced the ordeal of life and death from the moment of birth. At a very young age, we could not understand what it means to die. But when we grow up, we are always powerless in the face of people's parting. For those who have passed away, we could use tombstones to express our remembrance. Then please feel free to contact us for details of this custom black granite tombstone. Our artists could carve your unique tombstone according to the interests and hobbies of the departed.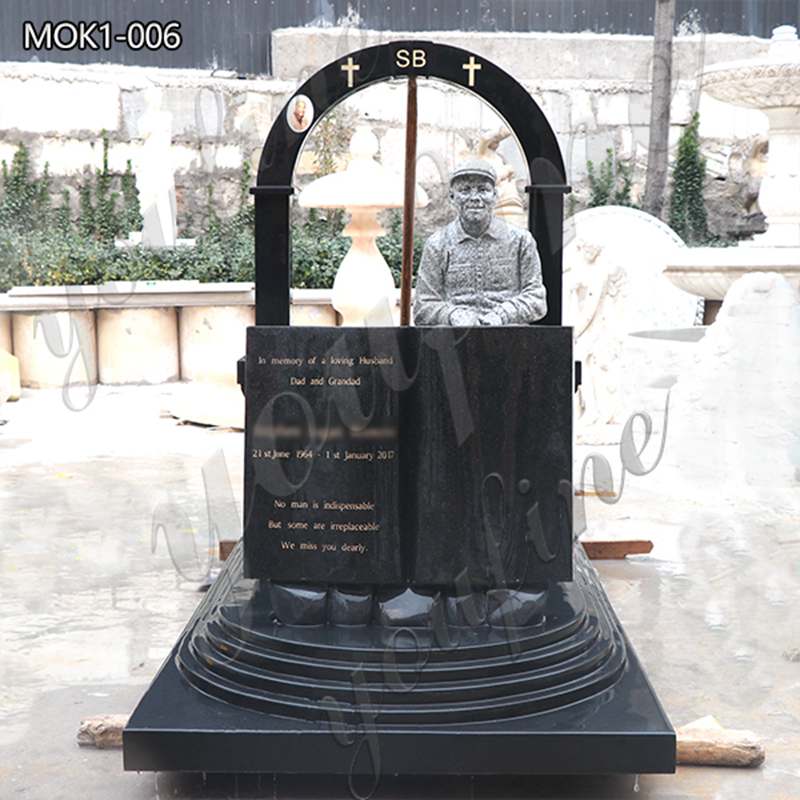 Granite Tombstone Details:
This black granite marble is specially made for our clients. We could see from the decoration and design of tombstones that the deceased lived a very rich life. And, the deceased old people are lovely and kind. Of course, this tombstone could give the family a wonderful memory. And it also allows the living relatives to visit the close relative from time to time. As written on the tombstone,
No man is indispensable, but some are irreplaceable.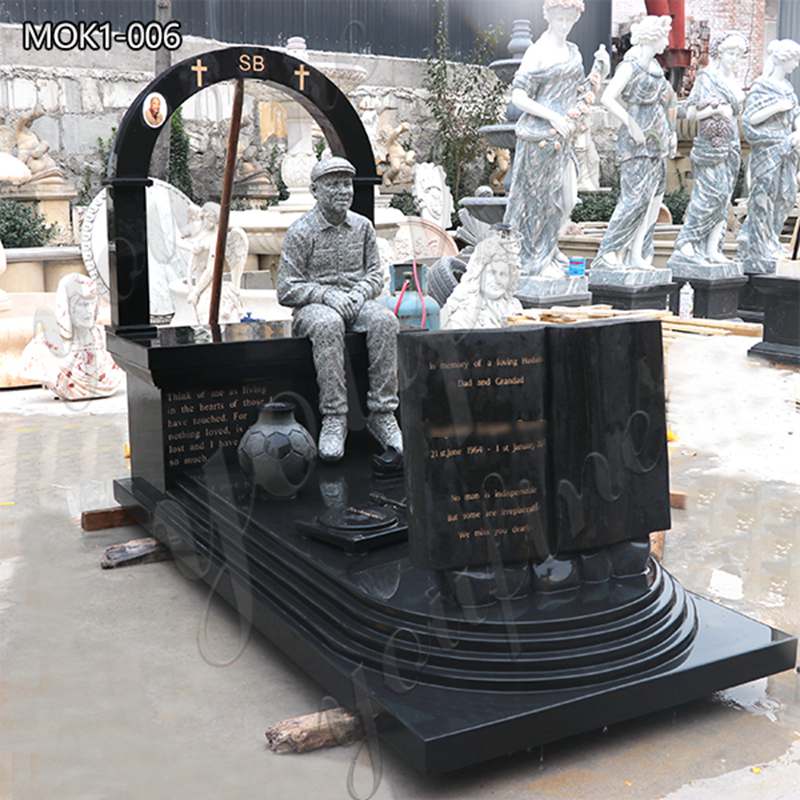 Made of High-quality Granite:
You could clearly see that the surface of this natural granite is polished very brightly. And, we all know that granite is very durable. Therefore, even in the face of wind and rain, our granite tombstones are very beautiful. Because granite is rich in color and stable in nature, it is not easy to be corroded and damage, giving consumers more choices. Due to the special properties of granite stone, no matter how long it is placed outdoors, its appearance could almost remain the same, which is unmatched by other types of stone. The appearance and color of black stone tombstones need to be selected according to the needs of different customers. YouFine granite stone is rich in color, giving customers more choices.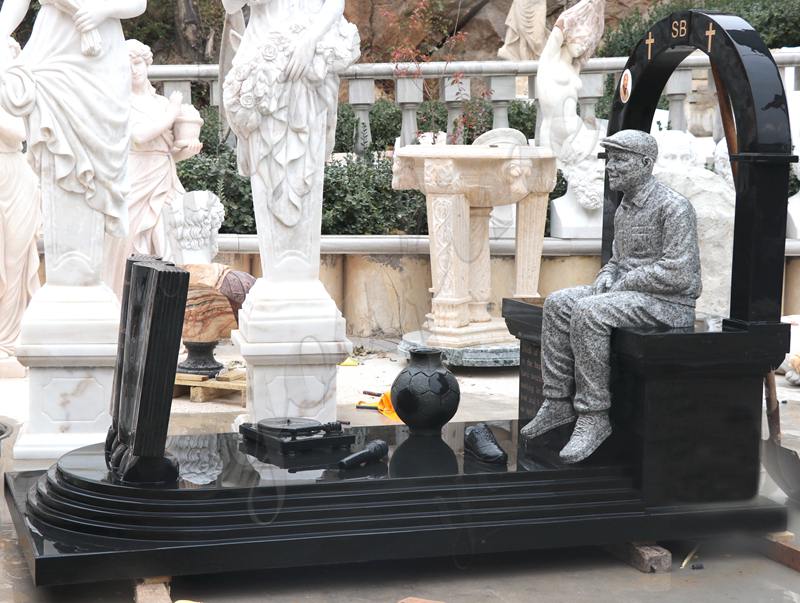 How Long do Granite Tombstones Last?
Although technically some granites are harder than others. But any granite is basically permanent. So your granite monument should look and weigh the same today as it would have 100,000 years or more. Granite stone is the most cost-effective stone for making stone tombstones.
How to Clean a Granite Tombstone?
Fill a spray bottle with water.
Fill another spray bottle with 2 cups of water and a pH-neutral soap mixture.
Spray the cleaning solution directly onto the tombstone.
Scrub the engraved part of the text vigorously, use an old toothbrush to scrub other crevices, and use a clean cloth to wipe other parts of the cornerstone.
Spray the entire tombstone with clean water and wipe it clean with a cleaning cloth.
Dry with a clean rag so that the black granite tombstone could regain its luster. Black granite tombstones are prone to water spots and streaks. So it would take some time for the tombstone to dry to enhance the appearance of the black granite tombstone.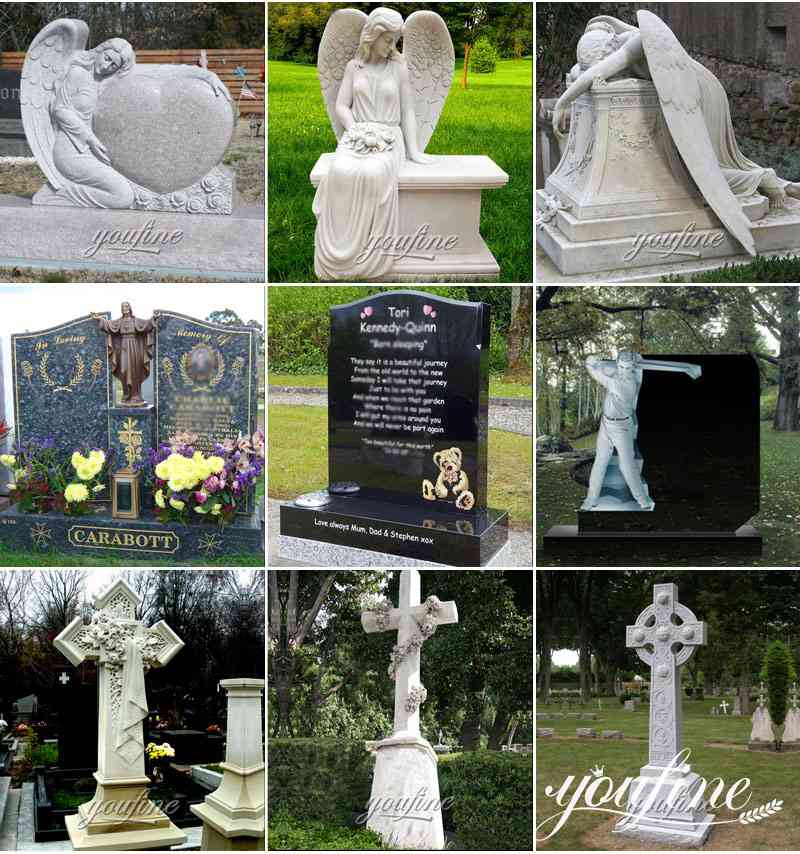 How Much is a Black Granite Tombstone?
The price positioning of granite tombstones is generally divided into three situations: high price positioning, low price positioning, and average price positioning. The price positioning of granite tombstones is mainly based on the sum of the stone cost price, processing fees, and transportation costs. Usually, the price of natural granite tombstones is around 3000-5000 US dollars. Of course, the more prosperous granite tombstones also have several thousand to tens of thousands of dollars. When choosing to buy a tombstone, don't lose the big because of a little cheap. We all know you get what you pay for.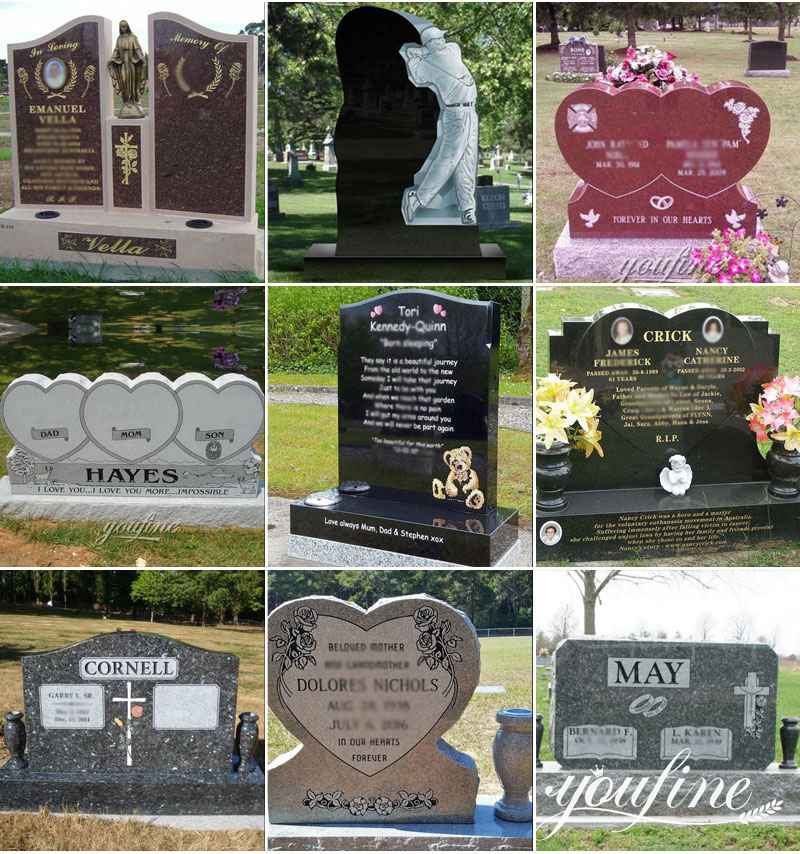 Details determine success or failure is the key point that determines the quality of this tombstone. YouFine's Tombstone is definitely your best choice. I have extensive experience customizing tombstones. If you need a custom-made granite tombstone, please feel free to contact us. YouFine would give you the most comfortable service.