Hand Carved Customized Marble Angel with Wing Tombstone Monuments Supplier MOKK-652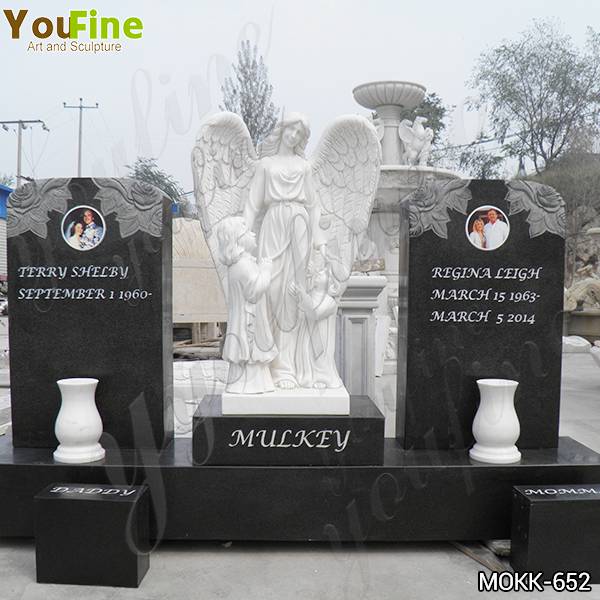 Angel with Wing Tombstone Detail:
This marble angel with wing tombstone was custom-made by one of our clients. This marble tombstone has larger in size and the bottom-most base is made of high-quality granite. Above the base are two black granite slab headstones, and in the middle of the two slab headstones is a beautiful marble female angel and sculpture of two children. On this tombstone, we inscribe the inscriptions as well as inlaid photographs as requested by the client. Whether it's granite or marble, we use the highest quality materials. And our prices are competitive.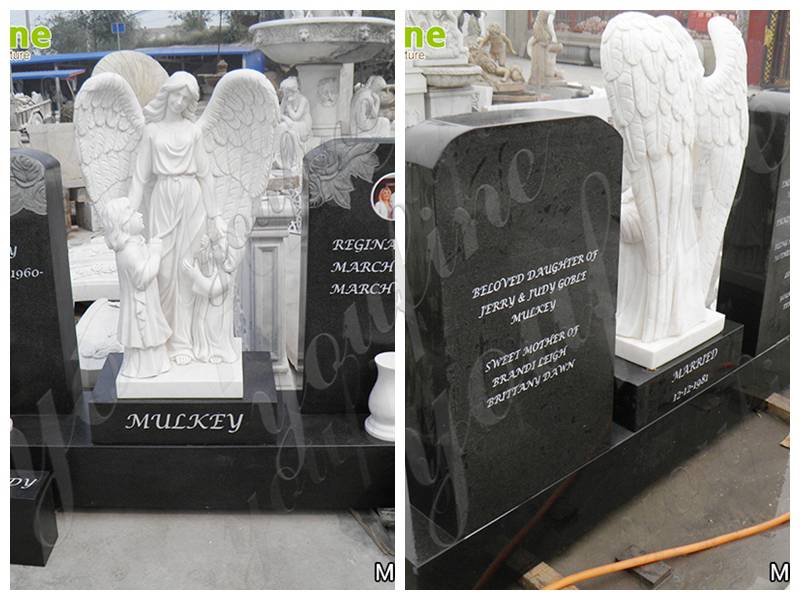 YouFine Factory Profile:
You Fine Art Sculpture has more than 30 years of experience in making marble sculptures. Regarding marble tombstones, we have a wide variety of marble tombstones of various designs. For example, customized marble angel monuments, religious cross tombstones, plain slab tombstones, heart-shaped angel tombstones, and many other designs. When it comes to the quality of headstones, we demand a lot of them and the prices are the most competitive. We have over 35 years of experience in designing all kinds of headstones and trust that you can buy the right one from us.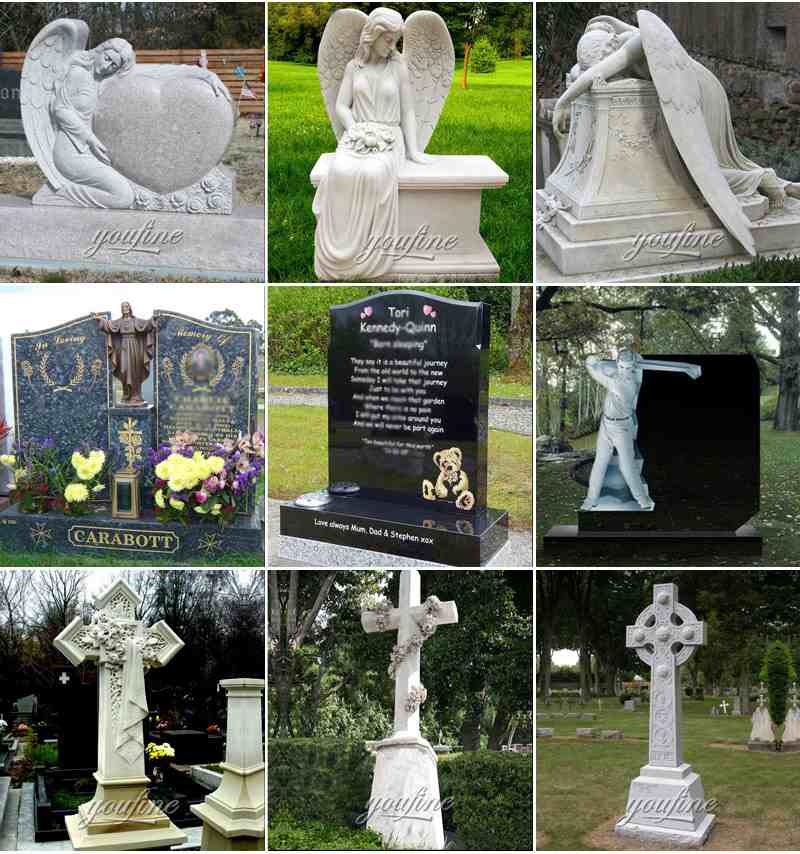 Customer Feedback:
We have received good feedback from this customer about this hand-carved marble angel tombstone. With both the design of this headstone and the quality of this headstone, he expressed great satisfaction. The Marble Angel Tombstone is one of the most popular of all our angel with wing tombstones, and we are always looking for innovation in the design of Angel Tombstones. We hope our gravestone designs will bring you some spiritual solace and hopefully ease the pain of losing a loved one. Our customers come from many countries such as the United States, the United Kingdom, Australia, Japan, Russia, etc. Every customer who has bought our products is very satisfied with our quality and service.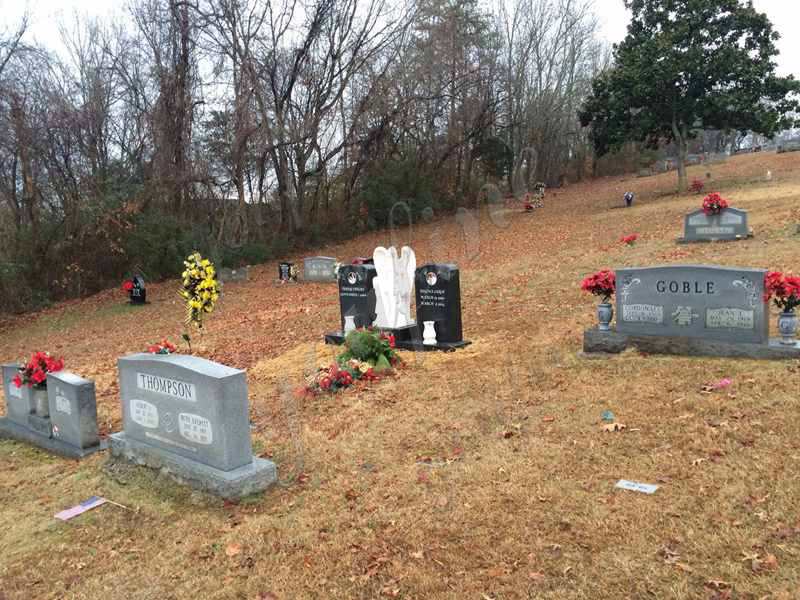 We have a professional after-sales team. If you have any problems after purchasing a product, you could always contact us for feedback and we would take care of it as soon as possible. Therefore, you could purchase our marble angel tombstone trustingly.