Memorial Marble Single Headstone With Angel Handmade Supplier MOK1-009
Angel Headstone Details:
YouFine single headstone with angel would be the best memory for your loved ones. Marble tombstones must be the best memorial to your loved ones. All our tombstones are made of high-quality natural stone. Therefore, these marble tombstones could be used safely for hundreds of years without any quality problems. The beautiful angel spread his wings and mourned the dead with both hands on his chest.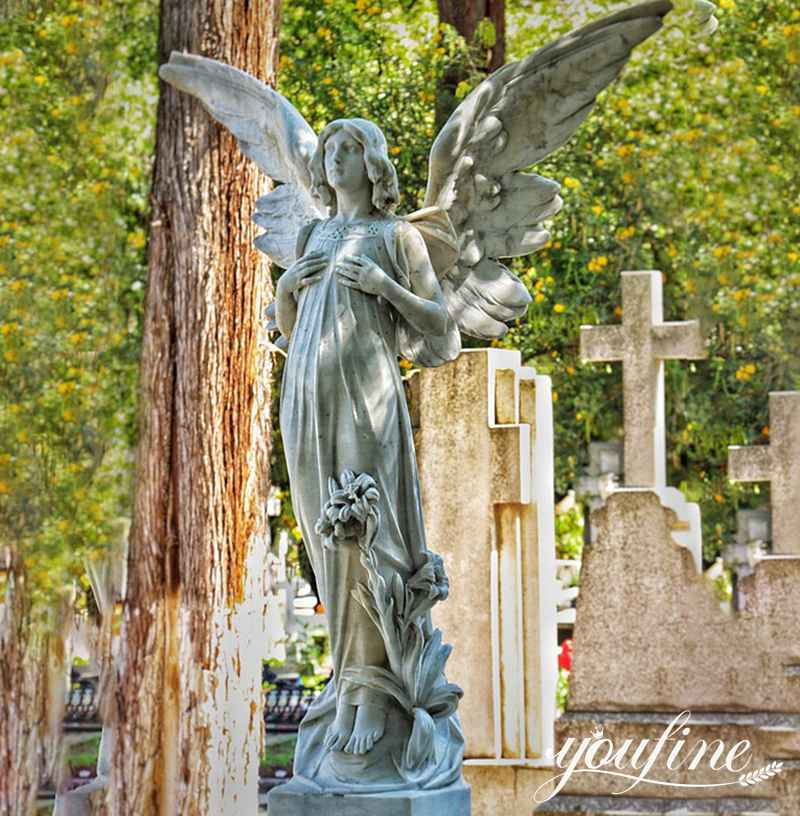 Beautiful flowers grew under her feet, and her toes were gently raised. This beautiful angel statue is made of high-quality marble material. There is no doubt that Angels would have their beauty for a longer period of time. The marble angel tombstone sculpture has delicate angel wings. The wings are also made of white marble. The beautiful angels and wings are carefully hand-carved by our marble artists. Carefully sculpted and polished, our angels come alive in hair, face, and body. Therefore, YouFine's Angel Tombstone would definitely be able to accompany your loved ones to sleep peacefully.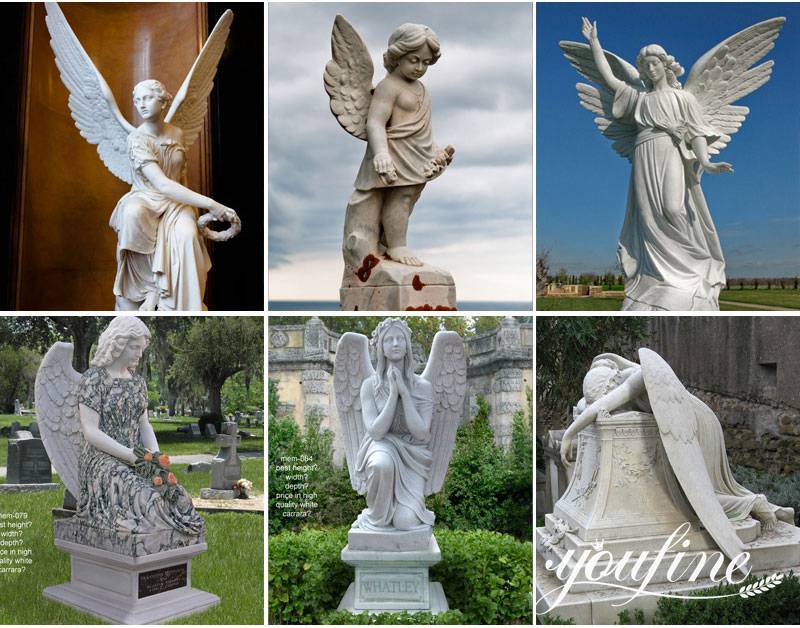 What does the Angel on the Grave Mean?
Angels spreading or pointing their wings upward usually represent the spirit of the deceased being escorted to heaven. If the angel is face down or crying, it is usually a very unhappy passing. Relatives may be in a hurry to leave the world because of illness.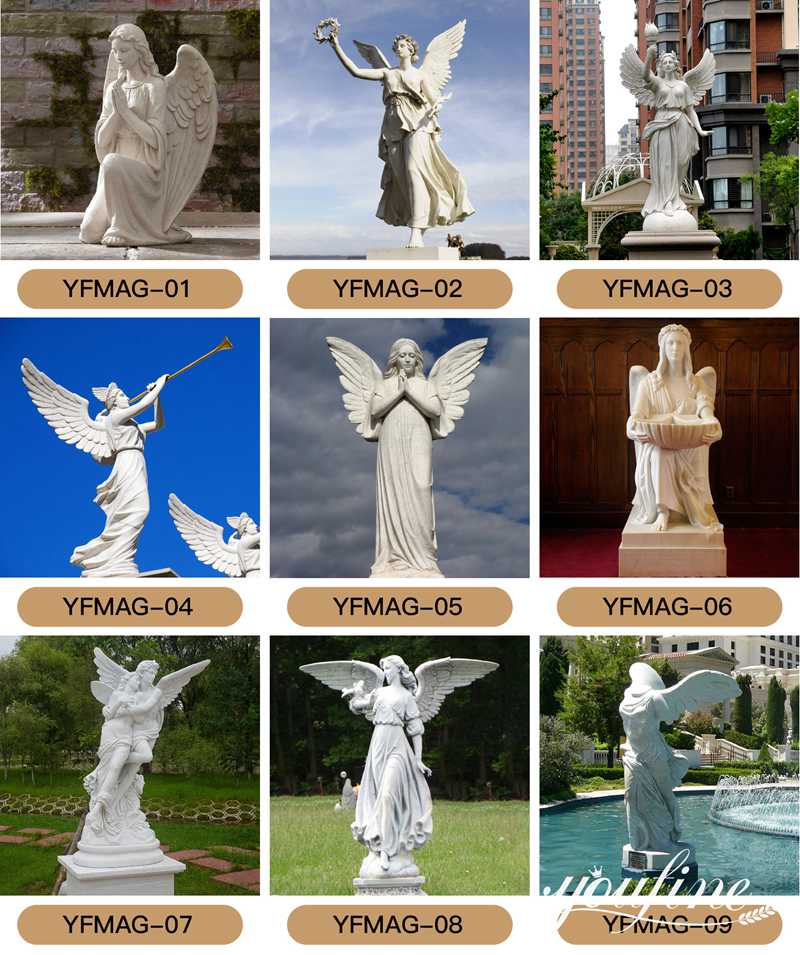 What does the Angel Statue Symbolize?
The symbolic angel behind the angel statue represents the connection between heaven and earth. Of course, angels are also symbols of strength, peace, faith, protection, and beauty. Angels could help families feel at ease after the loss of a loved one. Because they know their loved ones are always protected.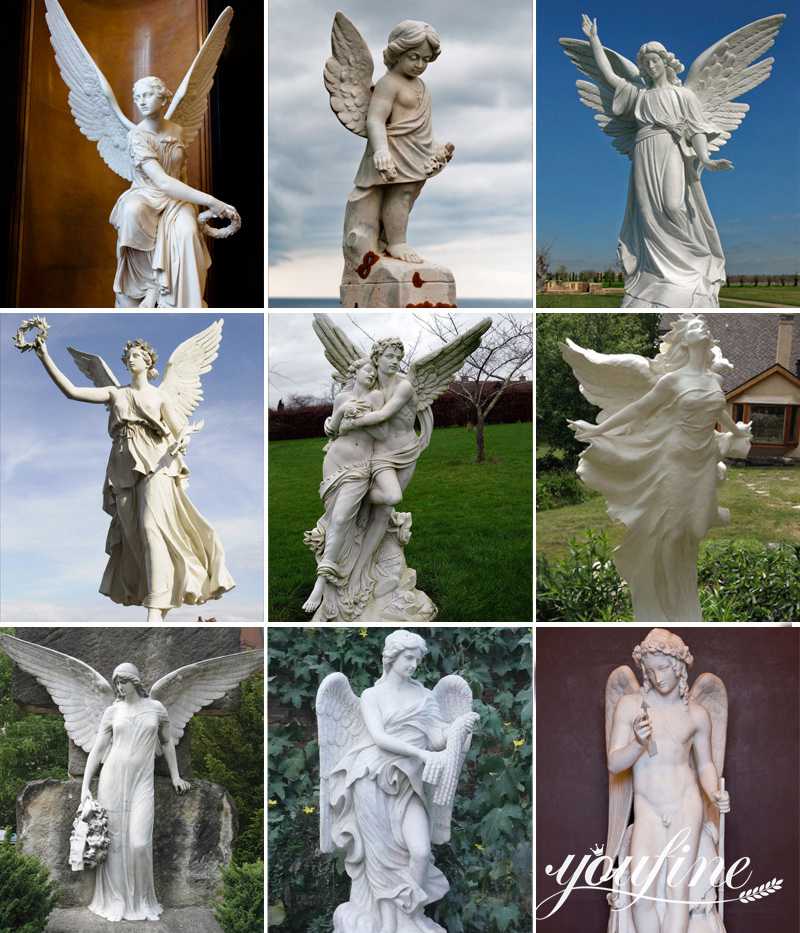 Professional Transportation Team:
We are a factory specializing in carving marble products for over 30 years. Our products could be exported and shipped all over the world, and we could also provide you with home delivery services. So you don't have to worry about tombstone transportation at all. As long as you tell us the correct address, we would arrange the most suitable shipping method for you.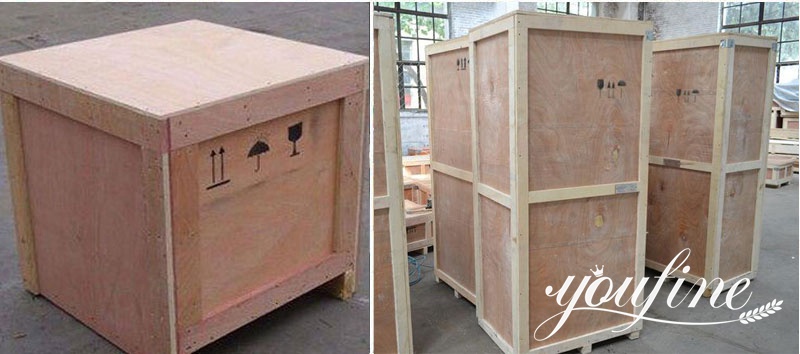 Our marble tombstones and monuments could be customized according to your requirements. If you would like to know more about our Angel Tombstones, please feel free to contact our staff. You could send an email or leave a message directly on our website, and we would reply to you in the shortest time.