Life-Size Marble Personalized Memorial Angel Statue for Sale MOKK-995
Angel Memorial Tombstone Details:
YouFine sculpture could provide you with an exquisite personalized memorial angel statue. And give, YouFine is confident that you would find the right marble tombstone you like to honor your deceased family member. Because we specialize in making marble tombstones for many years and have rich experience, we could provide you with high-quality white marble angel tombstones.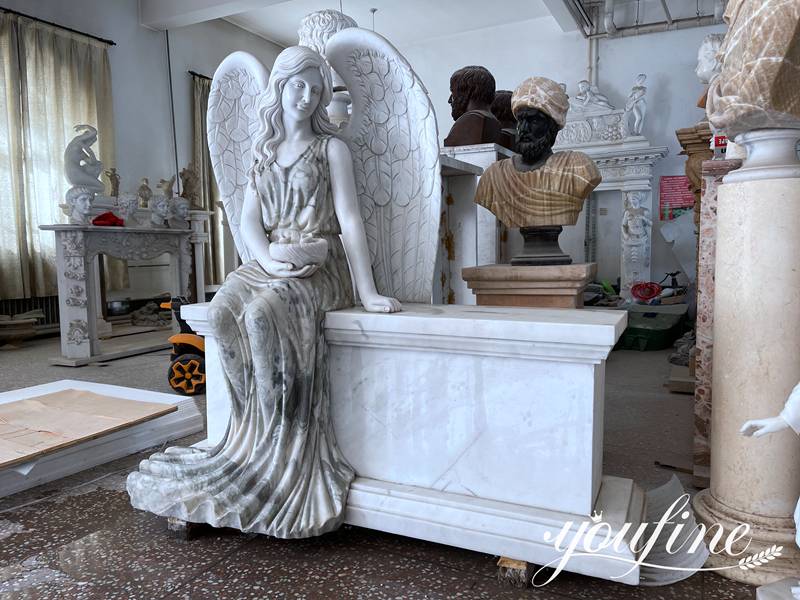 Our marble personalized memorial angel statue tombstone consists of an angel and a marble base. The beautiful angel holds a bird's nest in his hands. Apparently, the birds in the nest are so cute. YouFine Angel Tombstone is very vivid whether it is the angel's wings, hair, or facial expressions. The design of this memorial tombstone is very beautiful. The beautiful angel is hand-carved by our experienced marble artisans. Especially the angel's skirt is with colored lines. There is no doubt that this angel tombstone as a whole looks so beautiful and vivid.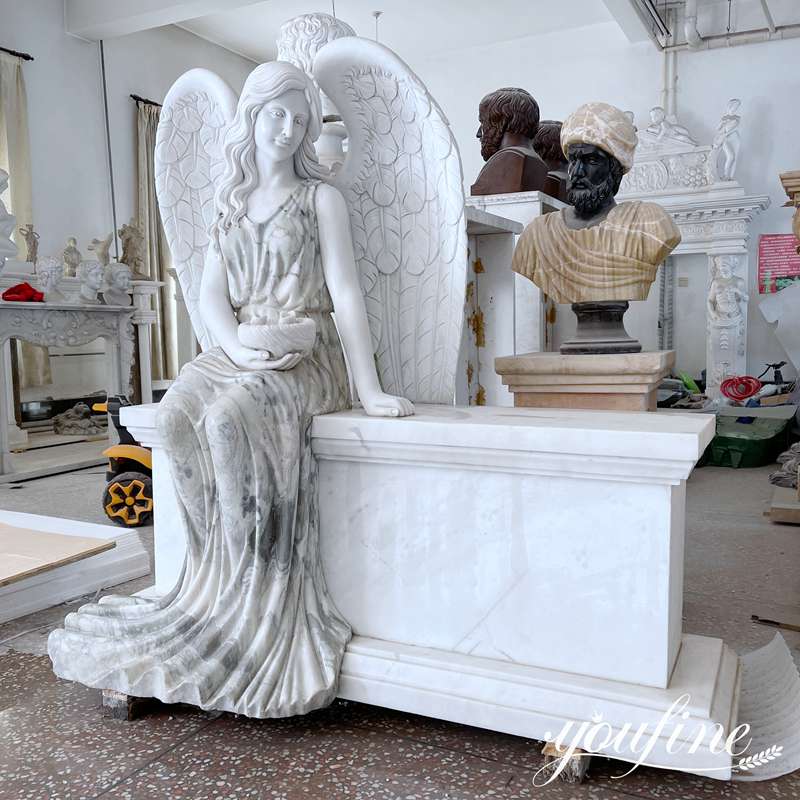 YouFine Quality Assurance:
Over the years, YouFine Art Sculpture has insisted on high quality and fine details. High quality has always been a proud tradition of ours. Our memorial angel statue is hand carved by trained artists. Moreover, every detail of each angel headstone is quality checked before being professionally packaged and shipped.
Provide Customized Services:
YouFine could provide you with customized services. YouFine has professional angel tombstone designers. We all know that everyone's needs for tombstones are different. Then we could make a reasonable design according to the actual situation of the customer's home decoration. Of course, we not only value quality, but also artistic beauty. Also, we have many different headstones in stock. We could carve a memorial angel statue for you at the same low price. Of course, we also specialize in large orders.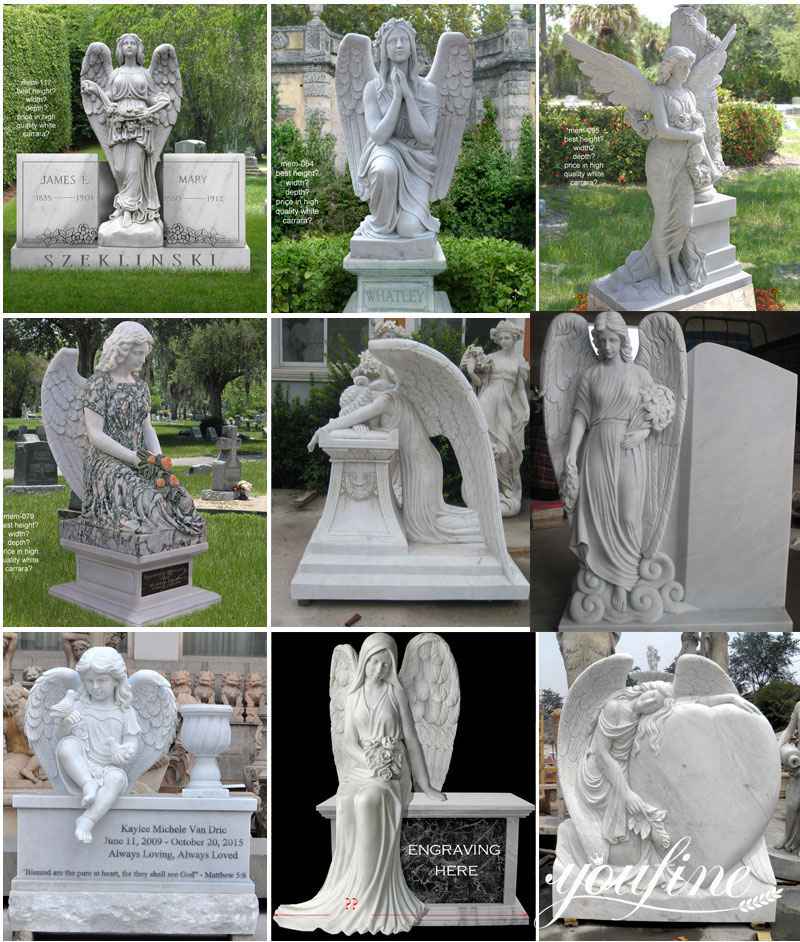 YouFine angel headstone gets page after page of great customer testimonials and customer feedback photos. Many customers are satisfied with our service. We invite you to view our extensive portfolio of angel headstones. You could see for yourself why our reputation for quality is well deserved.
If you are looking for angel headstones please contact us. YouFine is the best supplier of personalized memorial angel statues!