Marble Cemetery Headstones with Angels Factory Supply MOK1-038
Headstones with Angels Details:
These exquisite natural marble headstones with angels are very beautiful. The angel closed her eyes slightly, and her expression was very calm. Also, she holds a red heart in her hands. Below the heart, there are several beautiful roses carved. All these decorations are three-dimensional. Because our artists employ deep carving techniques. Moreover, every detail of the angel sculpture tombstone is very delicate.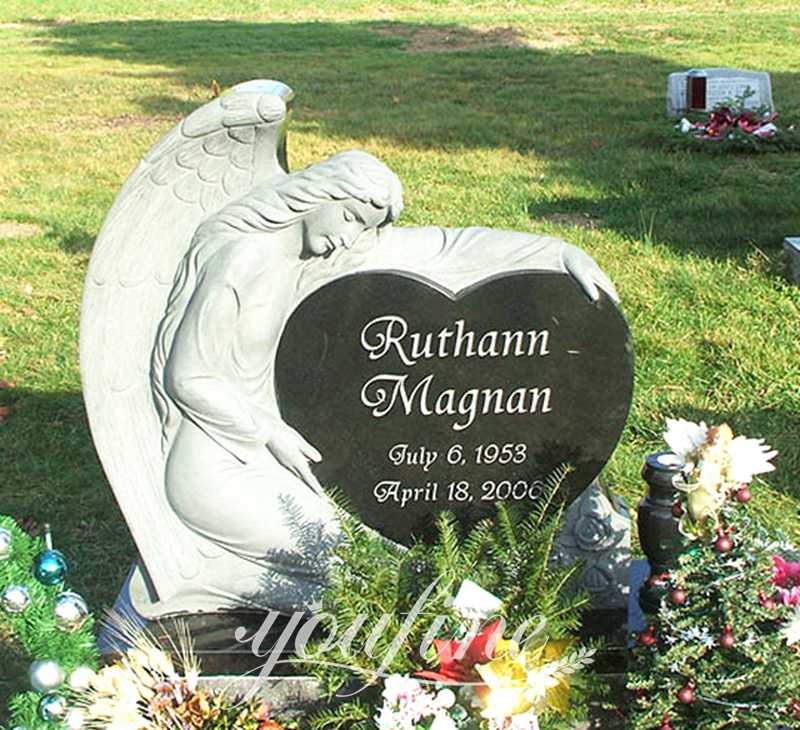 What does the Angel on the Tombstone Mean?
Angels found in cemeteries are symbols of spirituality. They guard the tomb. Also, angels are considered to be messengers between God and man. Of course, angels may appear in many different poses as messengers of God. In addition, each pose of the angel has its own unique meaning.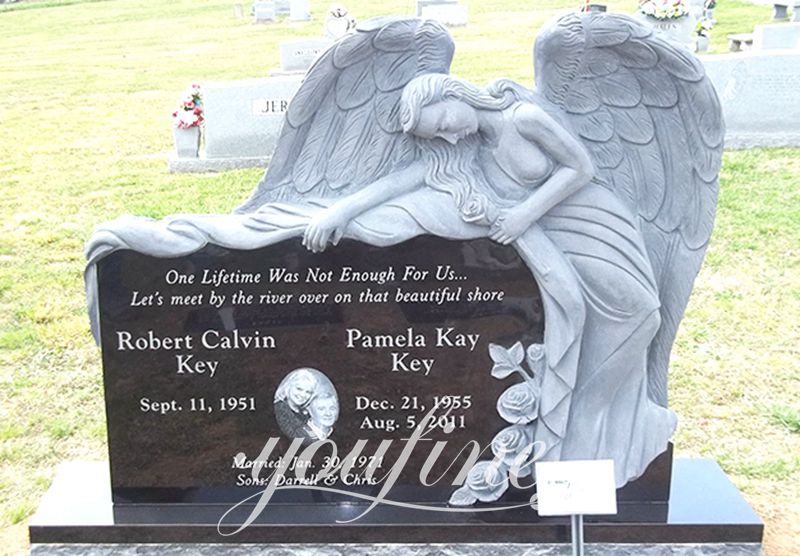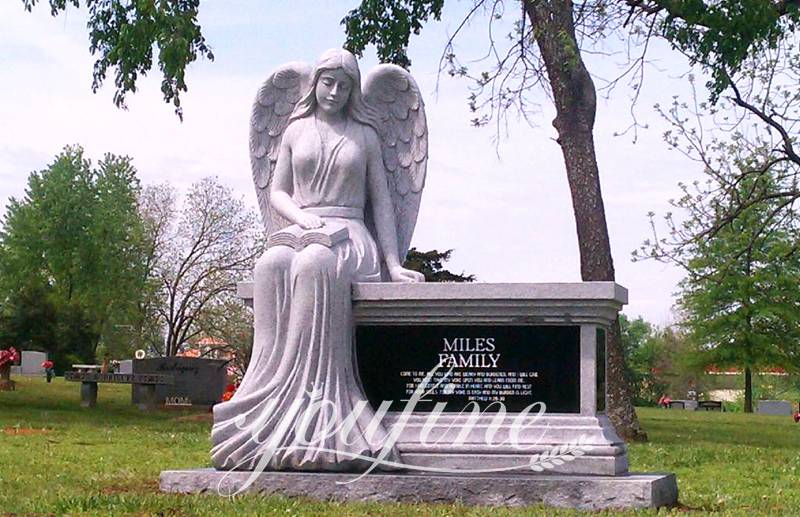 YouFine Sculpture Excellent Artist:
Our artists hand-carved granite angel tombstones. The beautiful angels and wings on the tombstone are carefully hand-carved by our marble artisans. They sculpted angel wings to life. In addition, our angel's hair, face, and body details are very vivid after being meticulously sculpted and polished.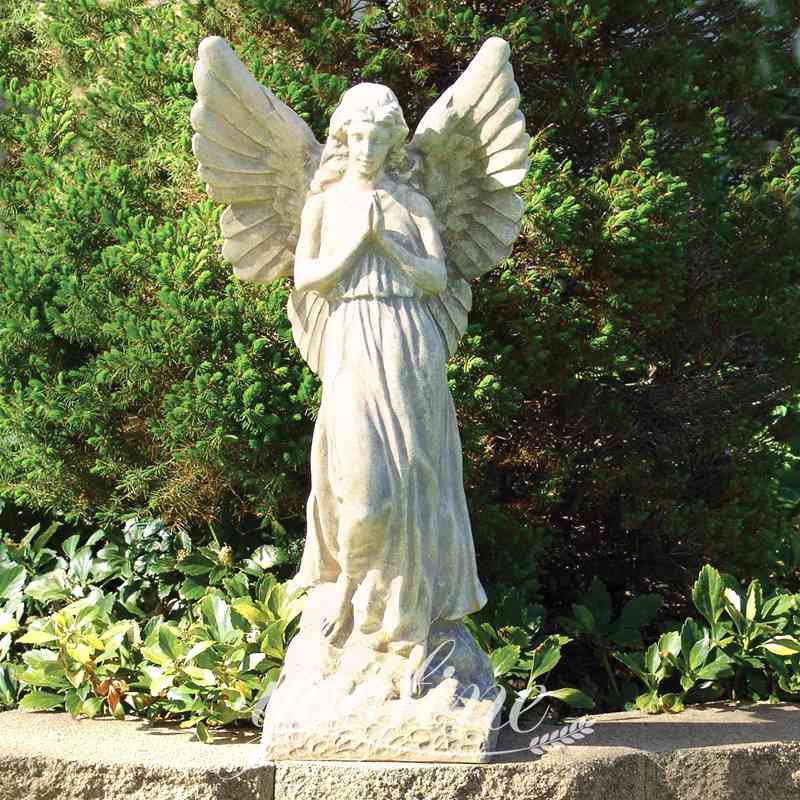 The Safest Shipping Method:
We are a factory specializing in carving marble products for over 30 years. Our products can be exported and shipped all over the world. In addition, we can also provide you with a home delivery service. So you don't have to worry about shipping at all. As long as you tell us the correct address, we will arrange the most suitable shipping method for you.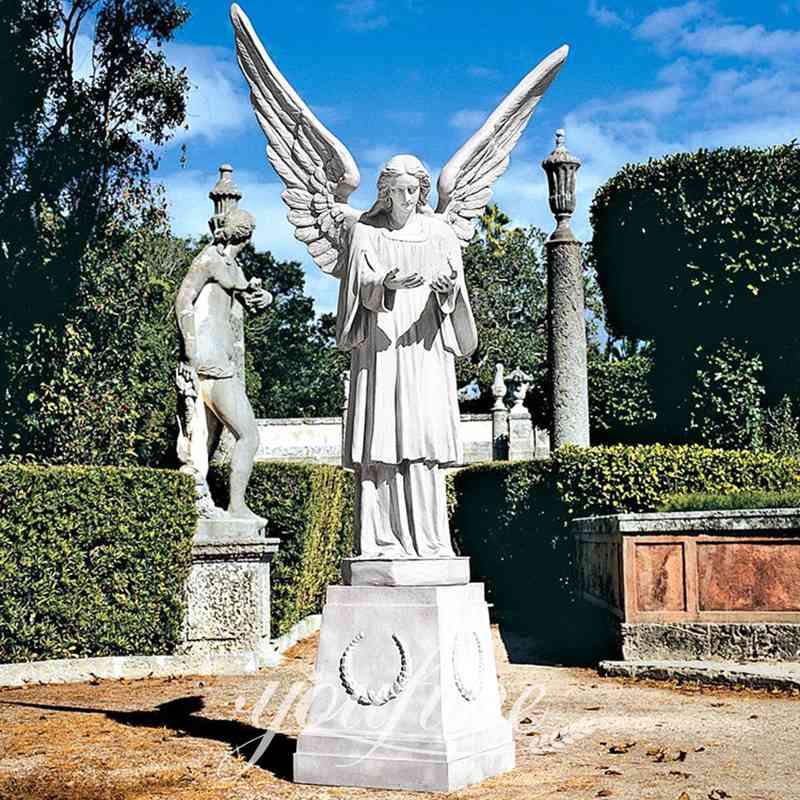 Why Choose YouFine Factory?
Our marble tombstones and monuments can be customized according to your requirements. Meanwhile, we can engrave letters or add photos on this black granite headstone. If you want to know more about our products, please feel free to contact our staff.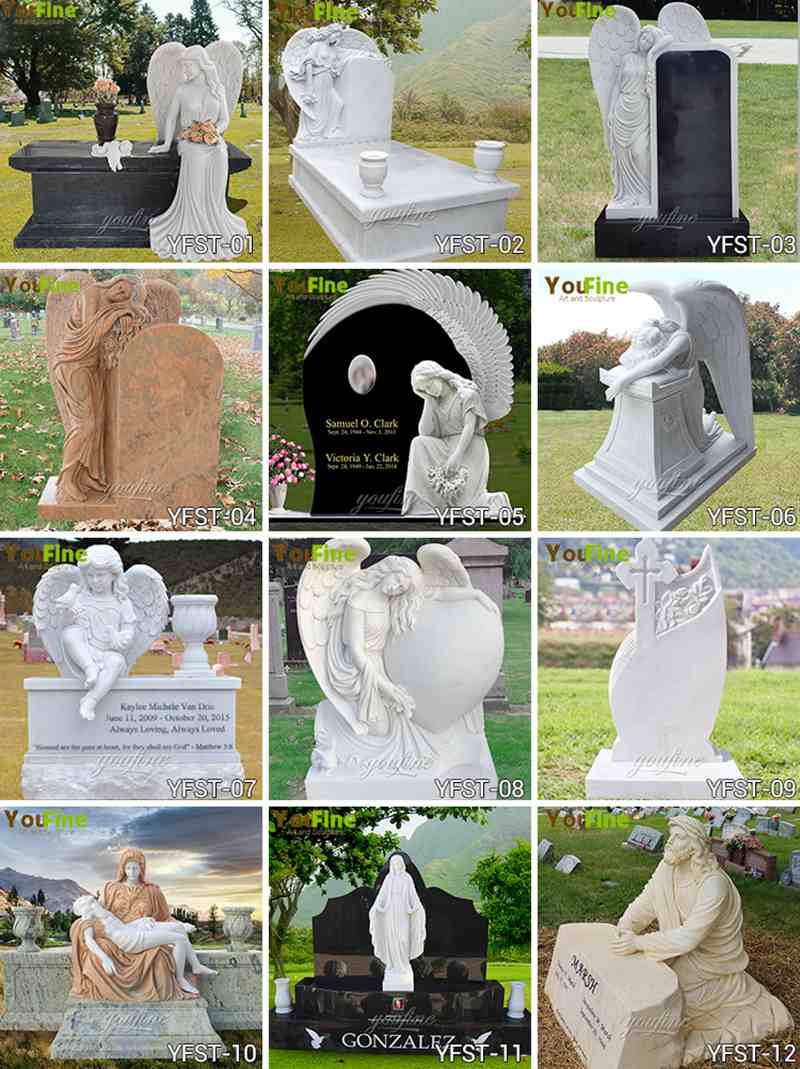 You can send an email or leave a message directly on our website, and we will reply to you in the shortest time.