Marble Memorial Small Angel Statues for Graves Factory Supplier MOK1-054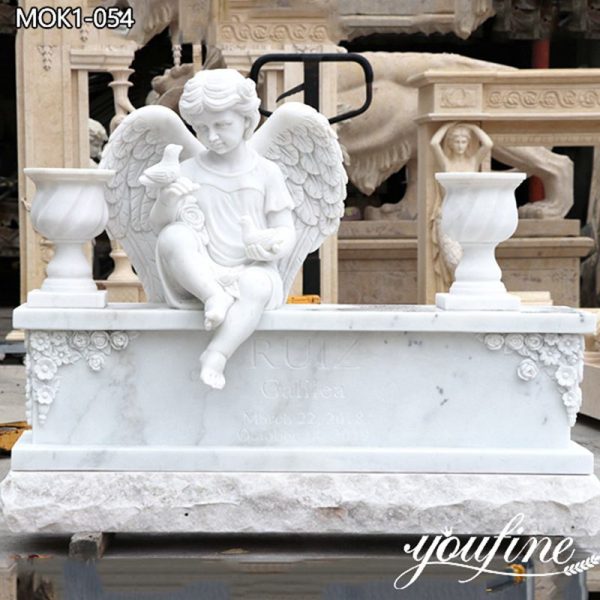 Graves Angel Statues Details:
This white marble small angel statue for graves has the most endearing face and expression. In addition, there is a very small and delicate bird sculpture in the hands of the angel. We could see the feather carving of the guardian angel statue is very three-dimensional and real. The details of these feathers show the superb carving skills of our artists. In addition, there are beautiful flower pots on top of the marble tombstones. We could plant our beloved flowers in flower pots.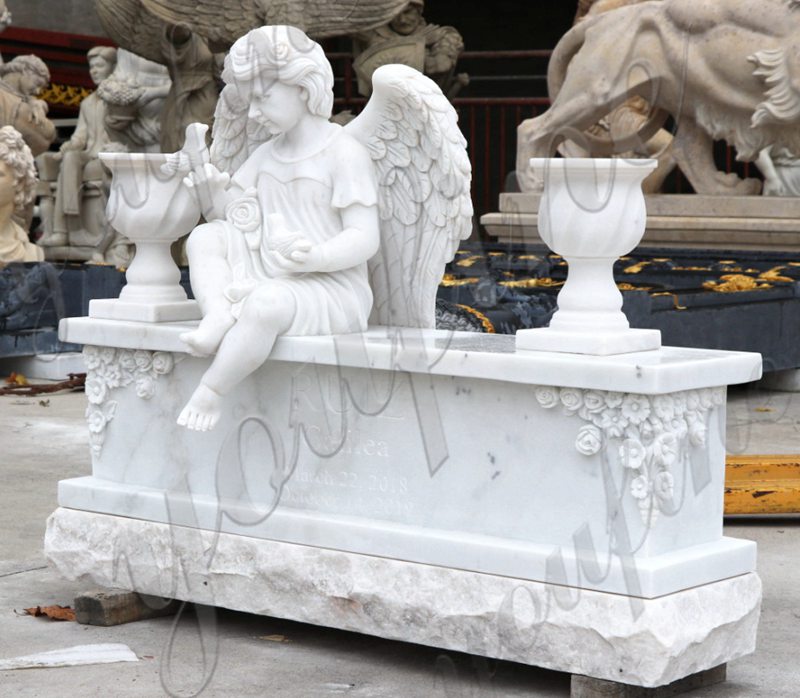 What most shows our design concept is that there are three-dimensional flowers on the edge of the tombstone. These white marble flowers are like the real thing. There is no doubt that our artists could provide you with exquisite marble tombstone memorial angel statues.
Provide Customized Services:
Our tombstones would provide you with many unique customization services. First of all, we provide lettering, you could engrave the deceased's favorite text and words you want to send him anywhere on the marble tombstone. Of course, we could also inlay the photos of the deceased on the tombstone. Secondly, if you want to add other elements on top of the tombstone, we could also meet your needs.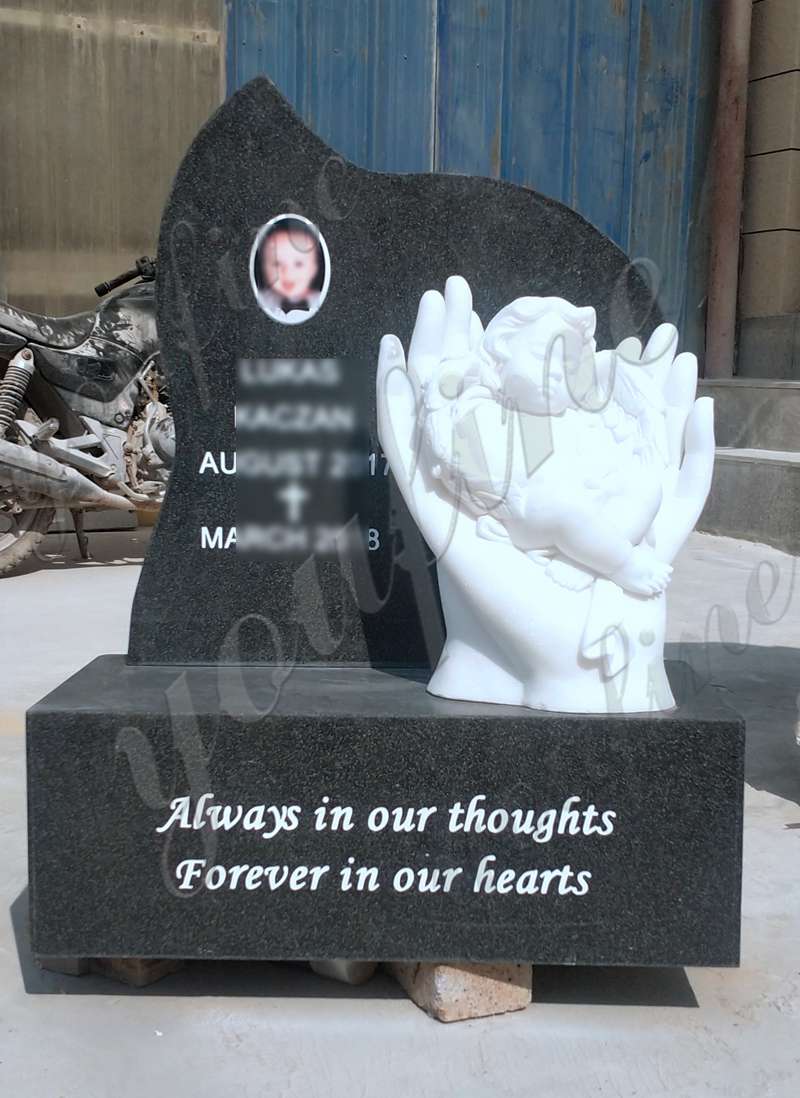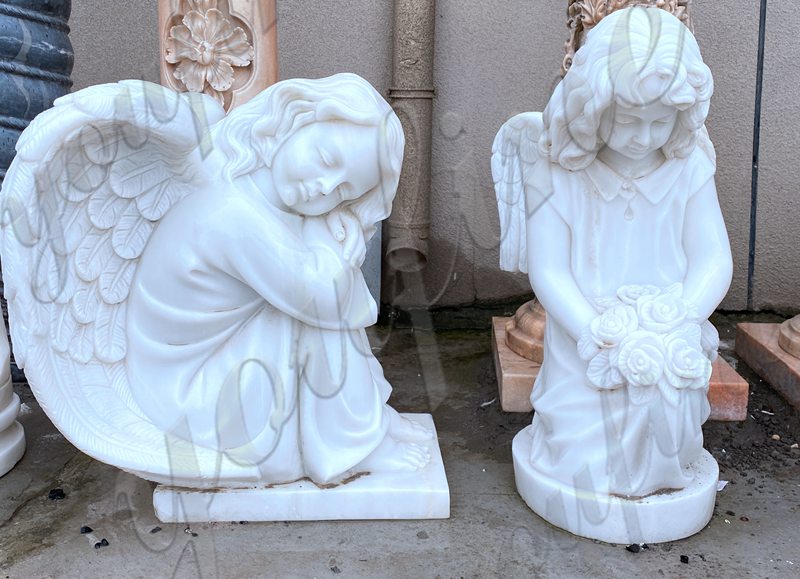 For example, some people would carve a guitar or football next to the tombstone. For these requirements about interests and hobbies, our designers would provide you with clear drawings. Therefore, you could more intuitively see the exquisite rendering effect of the tombstone.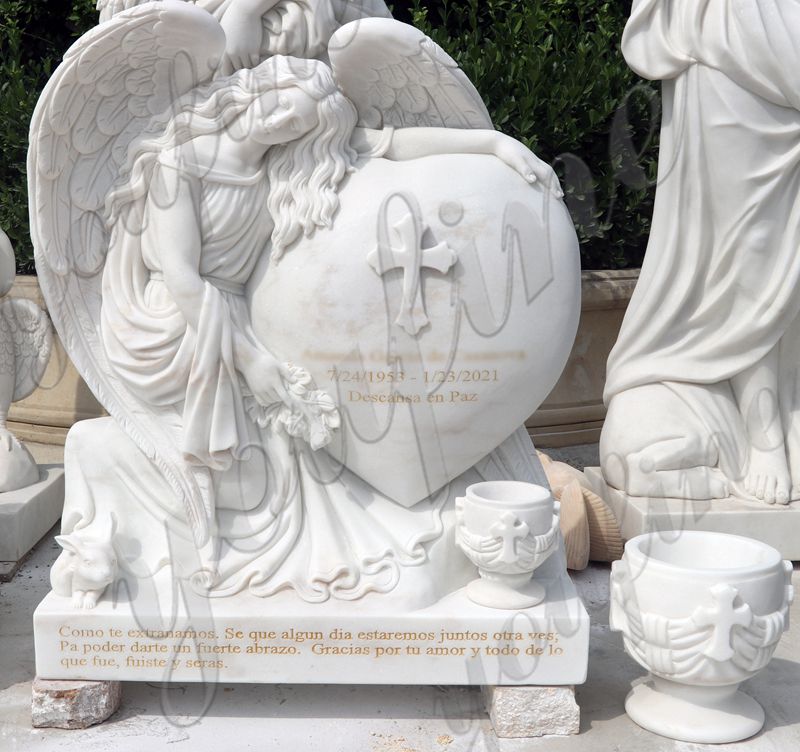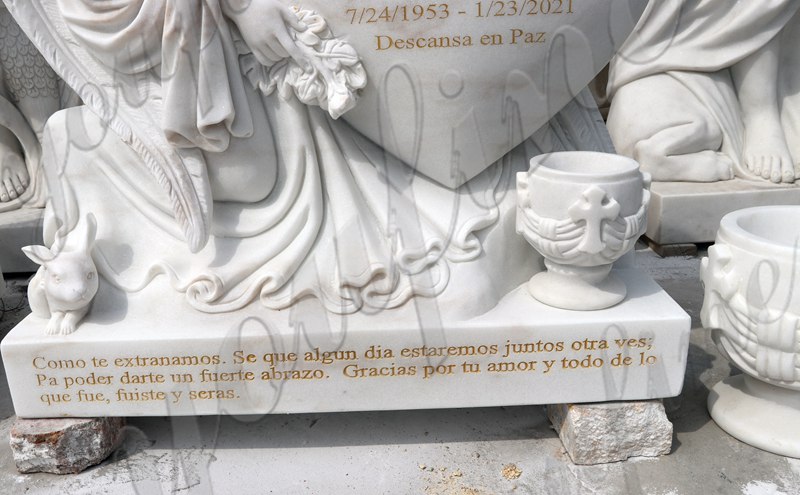 Choose High-quality Marble:
Only high-quality marble could express the delicate details of the little angel statue. Moreover, our artists are better able to carve lifelike three-dimensional artworks in marble. Secondly, natural marble has a longer lifespan, so you could have a marble tombstone with hundreds of years of use. Of course, for an angel tombstone so sacred and sustenance of our feelings. Our artists would dedicate themselves to sculpting all the details for you.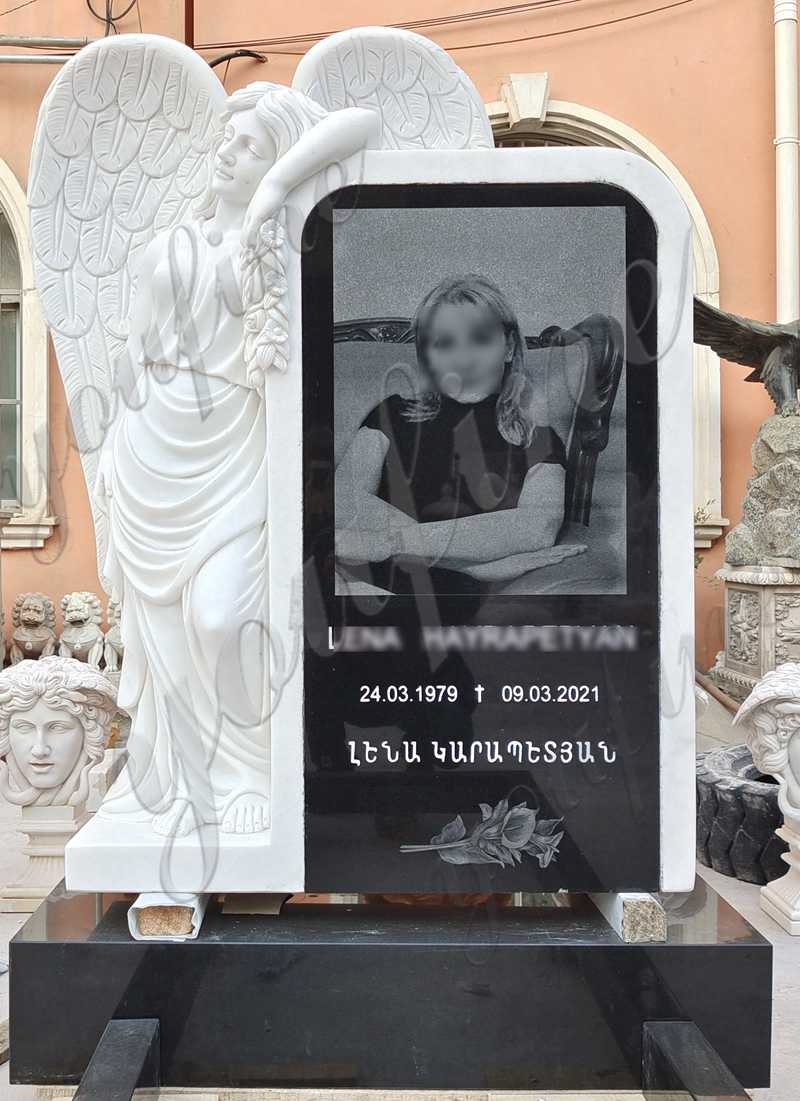 Ultimately, YouFine's tombstones always go into the hearts of clients and bring them comfort. Therefore, if you want to customize an angel tombstone please feel free to contact us. YouFine's sales would provide you with the most comfortable shopping guide and the most professional tombstone carving details.