Handmade Marble Headstones with Angels Factory Supply MOKK-941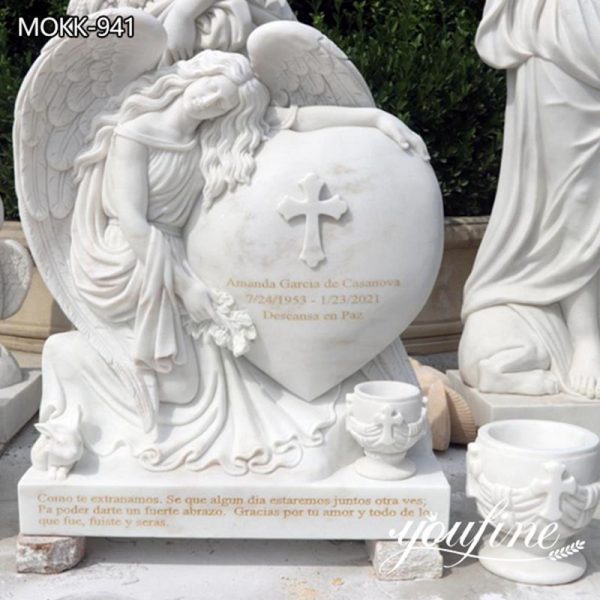 Introducing Headstones With Angel:
YouFine's beautiful marble headstones with angels are amazing. In particular, the angel's wings are vivid and vivid and are deeply loved by customers. In addition, the material of this high-quality marble is durable. Of course, natural marble could withstand wind and rain. So this tombstone could stay beautiful for a long time. There is no doubt that this tombstone could bring us spiritual comfort.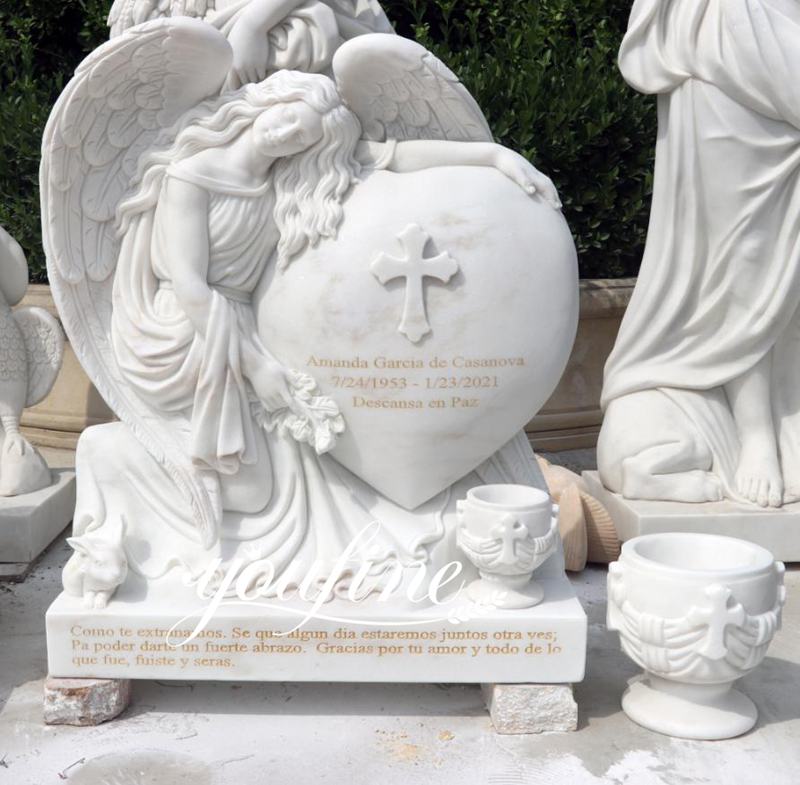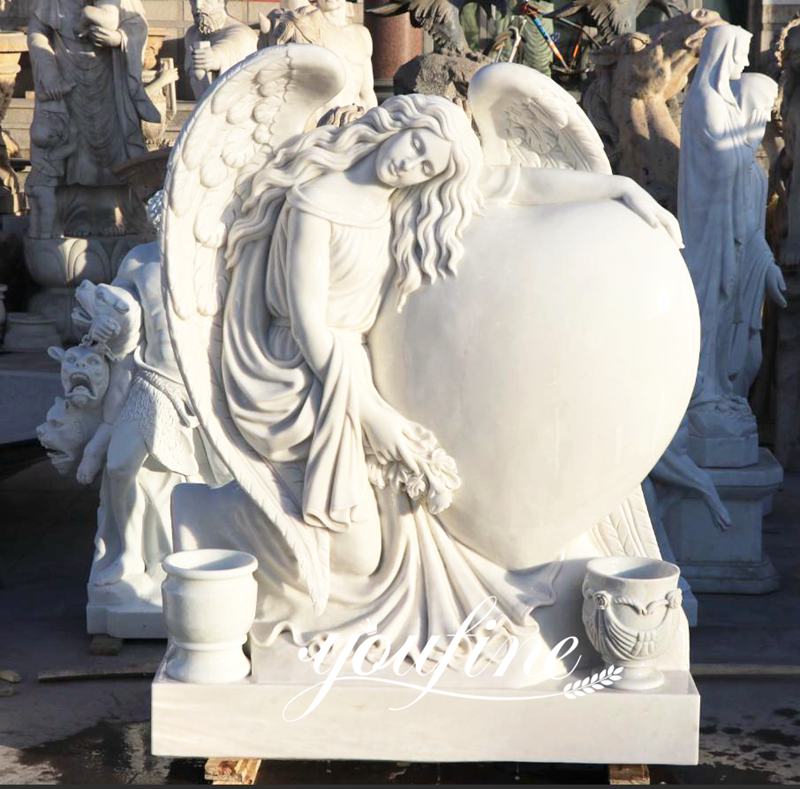 Advantages of YouFine Marble Tombstones:
YouFine's marble headstones are exquisite, especially we use high-quality marble carvings. Therefore, our tombstones are durable enough to accompany the deceased for a long time. So, there is no doubt that this angel would bring warmth and love to loved ones. YouFine has artists who specialize in carving angel tombstones. They do one thing all year round so our tombstones look beautiful. YouFine believes that this quiet angel could give you great spiritual strength and comfort.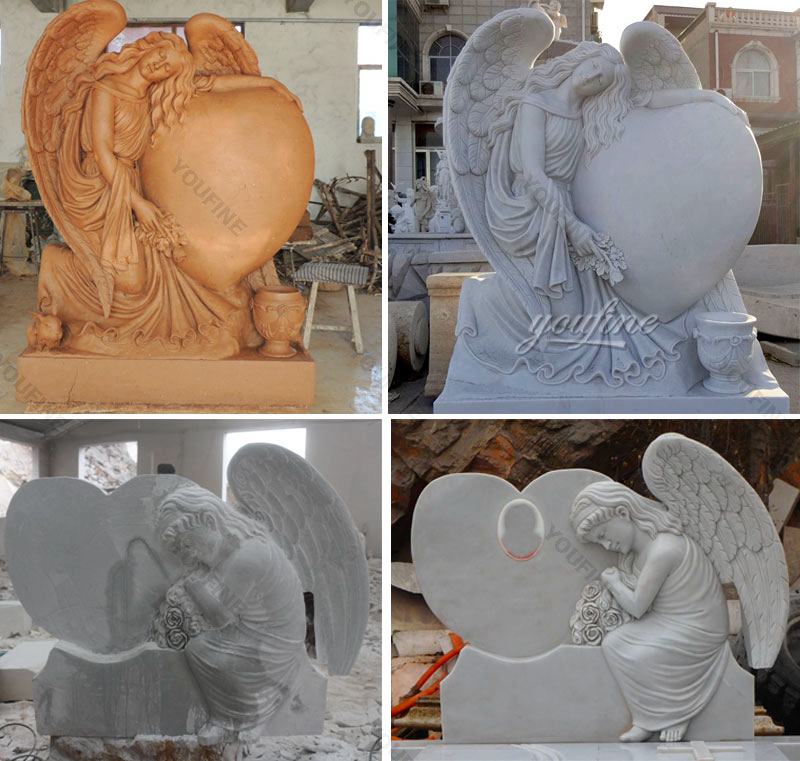 YouFine Could Provide Customization:
YouFine offers a wide variety of beautifully polished marble tombstones. Of course, we would make different designs according to your preferences and requirements. Additionally, our tombstones are available in a variety of shapes and sizes. Also, you could provide a photo of the shape of an angel tombstone. YouFine customization services are sure to meet your requirements. Of course, we could hand-carve your favorite animal sculptures and flower pots on your tombstone. Moreover, ours would engrave biographies of the deceased for you. Of course, if you have any special requirements, we would serve you.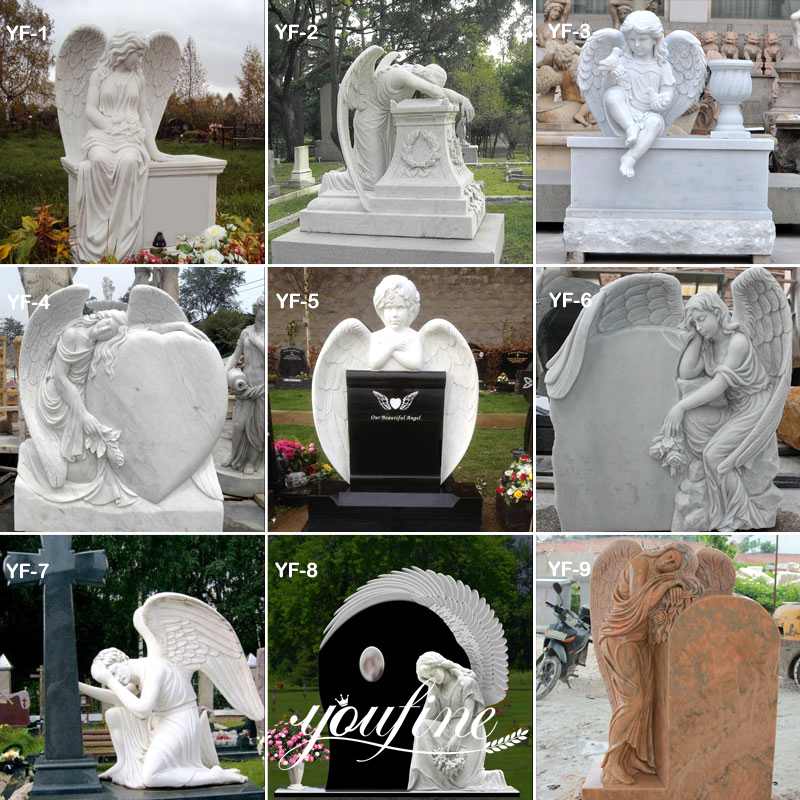 YouFine's Considerate Service:
There is no doubt that our tombstones are not only of high quality but also beautiful in appearance. Also, we would fully ensure the tombstone, so you would receive a perfect angel tombstone. Of course, we wrap the tombstones very securely while shipping the sculptures. YouFine believes that you would receive a very beautiful Angel Gravestone.
If you like this quiet and beautiful angel tombstone, please contact us today. YouFine would give you more details.