Black Marble Giulio Monteverde Angel Factory Supplier MOKK-970

Monteverde Angel Sculpture Introduction:
YouFine factory has many different styles of garden Monteverde Angel. We could engrave all kinds of decorative live angel sculptures for you. You could clearly see the beauty of this sculpture, especially the high polishing technique used by our artists. So your sculpture would be smooth. In particular, we could clearly see that the angel has realistic curls that are neatly parted on the sides of her face. Moreover, this angel also has a crown that holds the curls tightly. Every curl is unique. And it's also a bit mysterious in its pose – looking thoughtful and emotional. It also gives us a sense of comfort.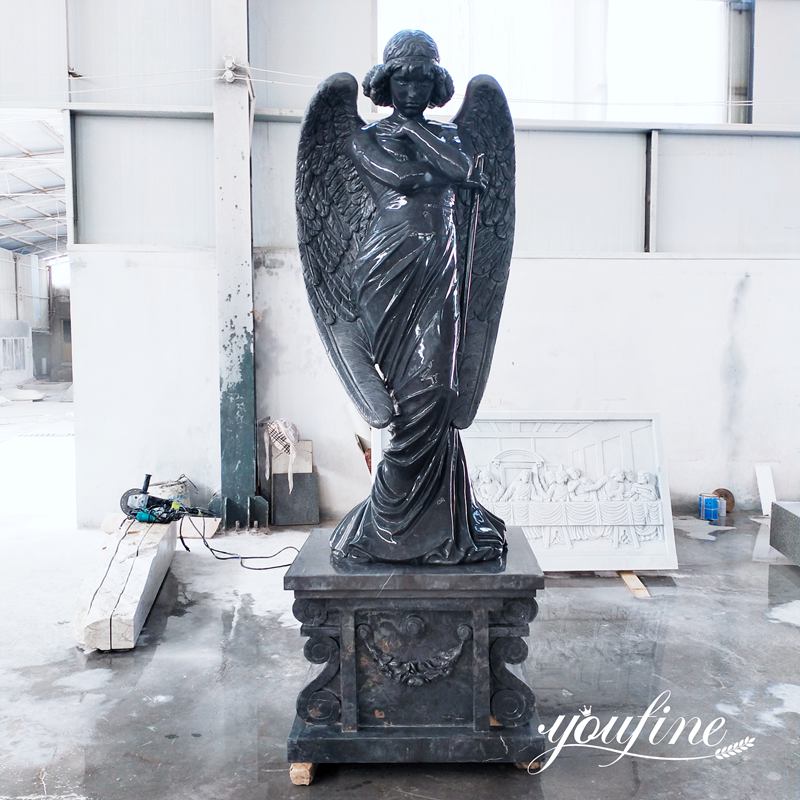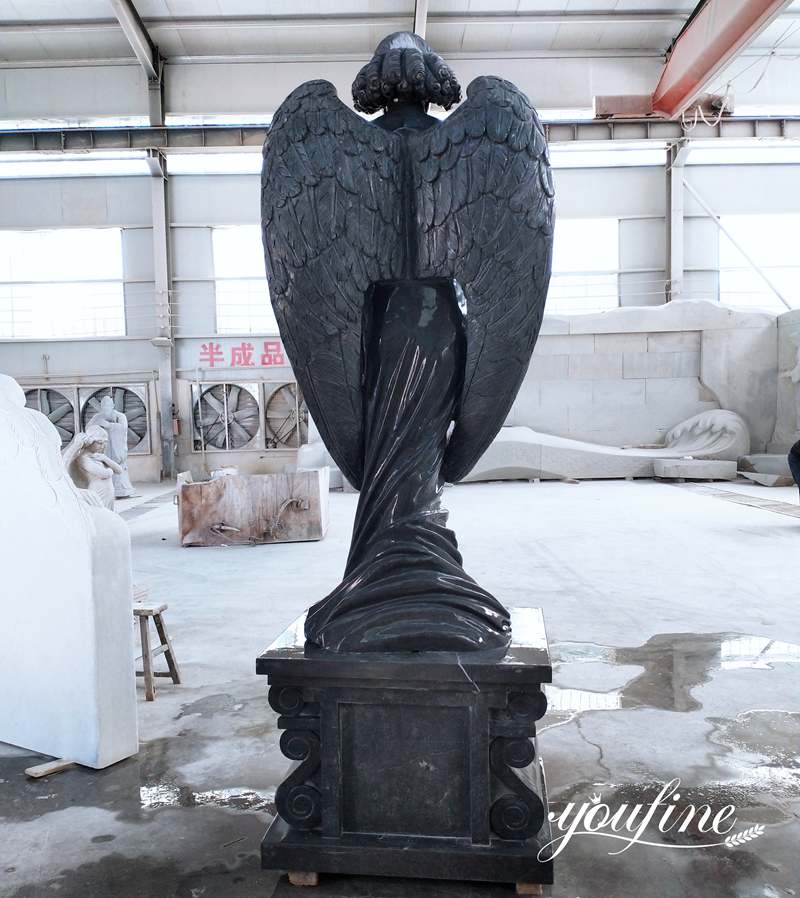 Profound Carving Techniques:
Like many marble angel sculptures, the exquisite gown clings to a Monteverde Angel replica. Our artists use deep sculpting techniques to sculpt feathers for three-dimensional effects and clothing folds. The angel's body twisted, protruding a hip. The other leg of the angel is crossed in front, and the navel could be seen. The wings behind her are lifelike and almost symmetrical in shape. The details and lines of the feathers contrast with the curves of her gown. You could clearly realize that Trevi's artist aspires to be so technically sophisticated.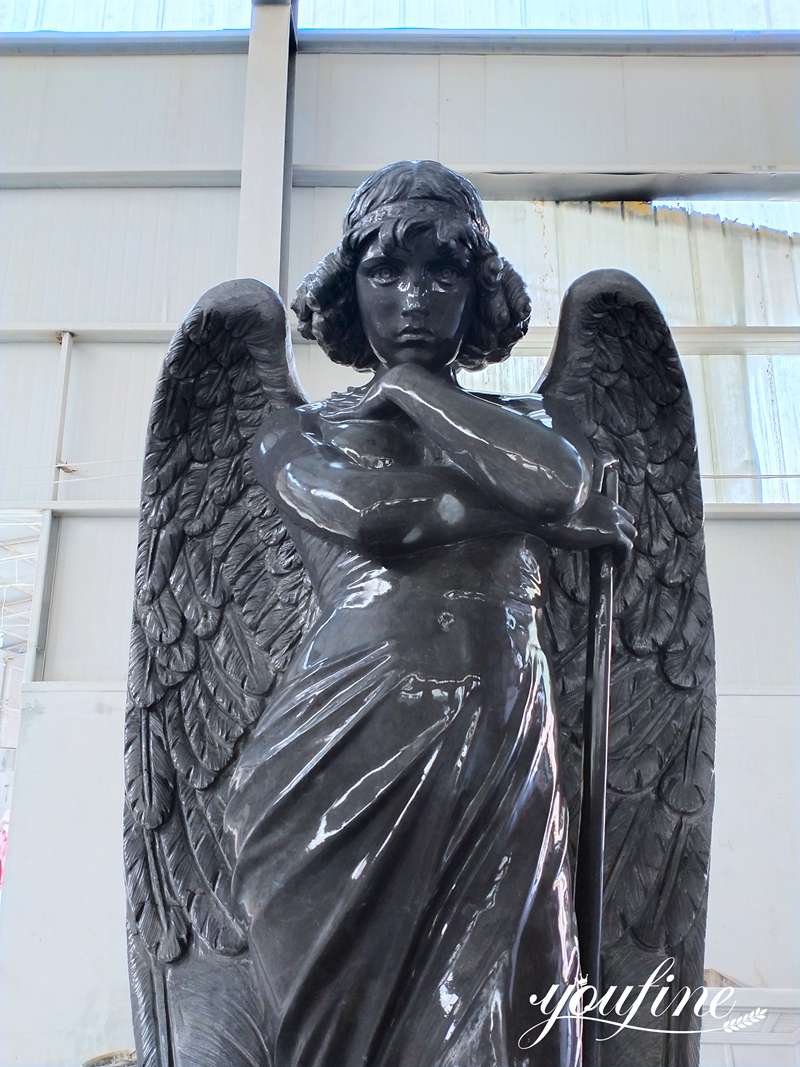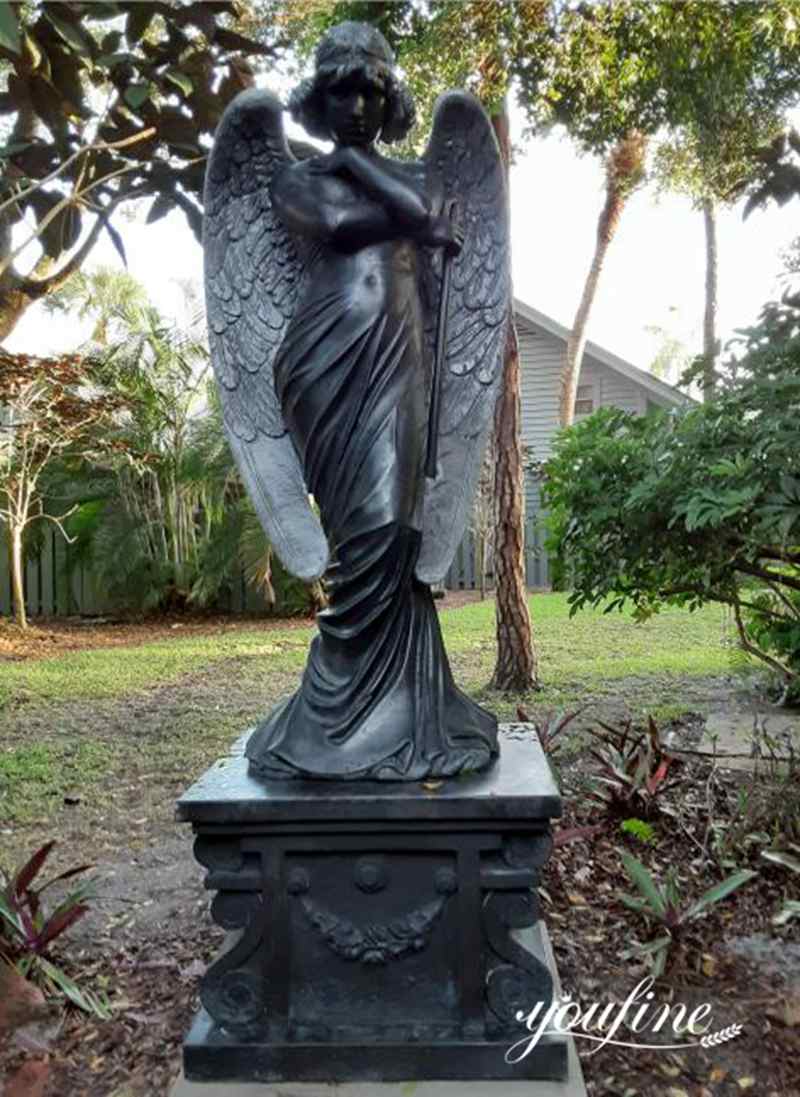 YouFine Factory Carving Advantages:
The YouFine factory uses high-quality marble raw materials to carve a life-size outdoor angel statue. Our marble material is all-natural, so these sculptures would be very strong and beautiful. Especially our outdoor angel sculpture adopts high polishing technology, so our sculpture could achieve a mirror effect. Achieving such a smooth surface relies on our skilled polishing artists. They have decades of work experience. And they are doing polishing every day, so they are very skilled. There is no doubt that the YouFine factory could provide you with an unparalleled angel statue outdoor.
Of course, we also welcome more new designs and proposals for angel statues outdoor. Our artists are woulding to work with clients to explore and sculpt the beautiful and mysterious Giulio Monteverde. Call us if you have a challenging project or unique design. YouFine Factory has the background and experience to help you with your projects.