Marble Personalized Guardian Weeping Angel Headstone for Sale MOKK-977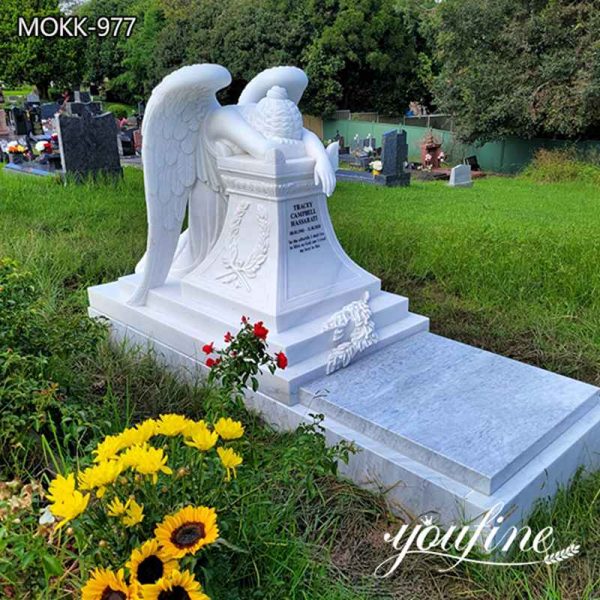 Weeping Angel Headstone Details:
First of all, regarding the engraving of the weeping angel headstone, our artists are all hand-carved. They need to tap and polish the angel sculpture bit by bit by hand. Because it is handmade, every detail of the product could be handled well. Therefore, the entire angel carving process is long and not easy.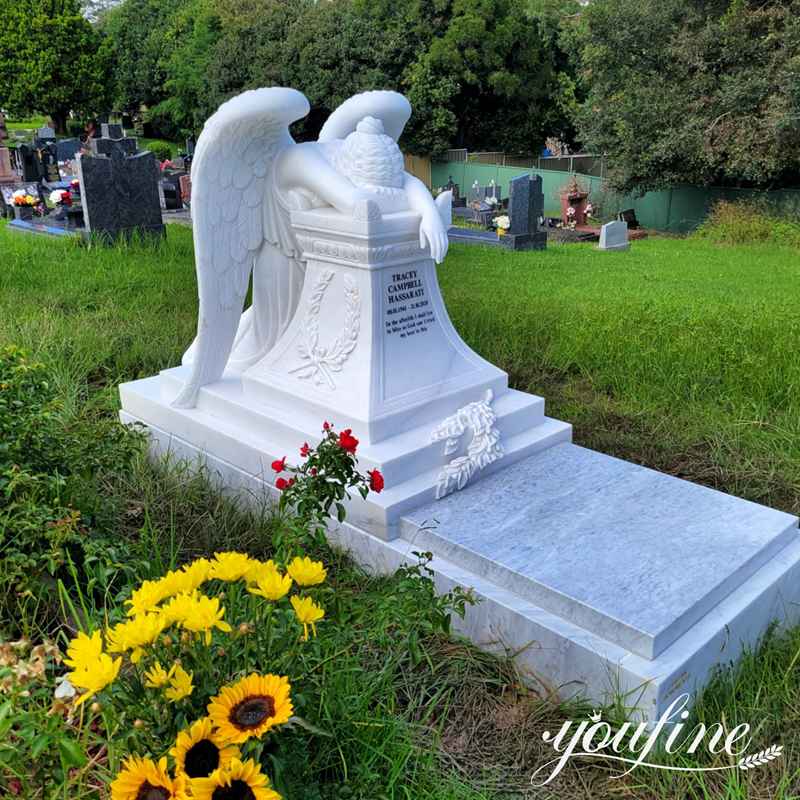 You could see that the angel's hair and wings are realistic. When you stand behind the angel, you could see that the waves of the angel's skirt are very vivid and also have an elegant feel. Of course, every feather in the angel's wings is lifelike and fascinating. You could see that the angel's hair is also very realistically sculpted. Angels lie on the tombstones to accompany their deceased relatives, bringing comfort to people's hearts.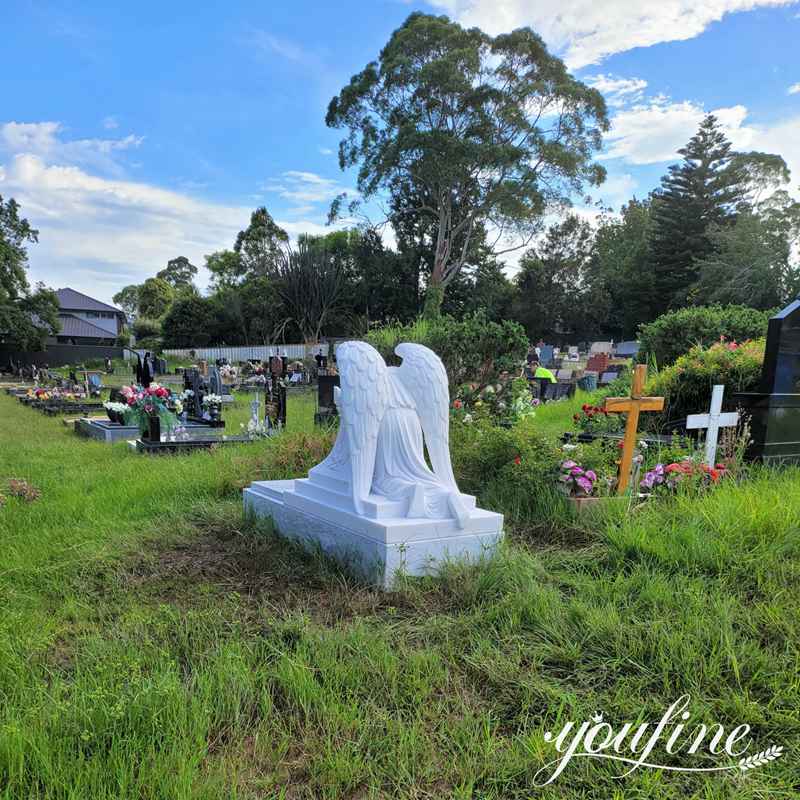 Regarding the Inscription on The Tombstone:
First of all, the tombstone is engraved with the missing words that the relatives want to express and the life introduction of the deceased. Our factory has a special character depiction machine, which could make sure the font is nice and clean. Of course, if you want to place photos, YouFine has you covered. Our tombstone photos are sandblasted. Therefore, our factory could spray various colors and patterns on tombstones. This image is an angel tombstone custom made by our client from us. You could clearly see that this tombstone is so delicate and beautiful.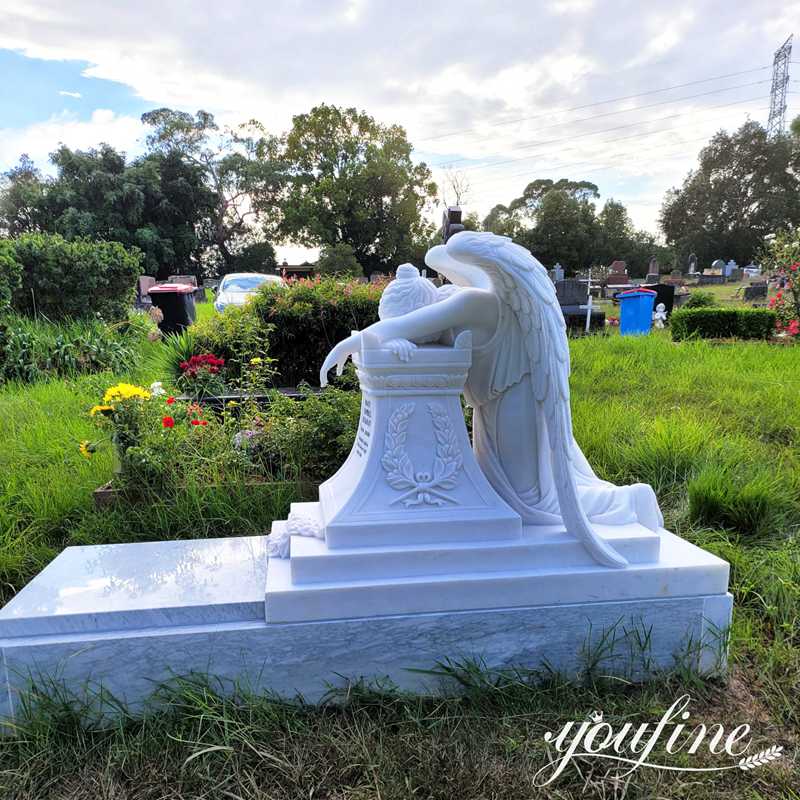 Each Tombstone Has its Own Special Meaning:
For most people alive, losing a loved one is the cruelest thing in the world. Then, tombstones carry the emotional sustenance of these people to their loved ones. YouFine artists take care of the fate of every dead person. We carve every angel tombstone with care and devotion. Also, our artists hope that the gods would protect their souls.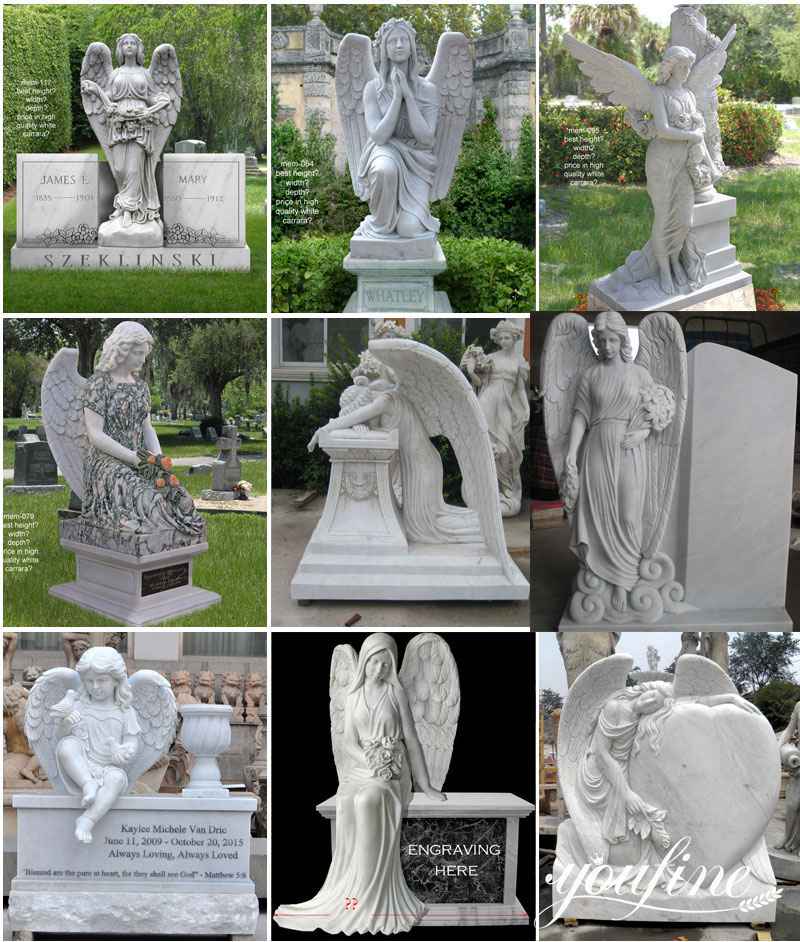 YouFine Could Also Support Customization:
We could also support text engraving, you could send the text you like and we would engrave them on the bottom of the marble angel tombstone. You could send us your favorite design, then we would make it according to your request. We once had a client who wanted to customize this angel and change the angel's face to his mother's. First, we made a silica sol model of the face, which was then fixed as he requested. Then we started making sculptures. When we finished it, he was happy and told us that's how he wanted to feel.
So choose YouFine, we would provide you with the best quality marble angel headstones and the best service. If you have any needs, please contact YouFine immediately.